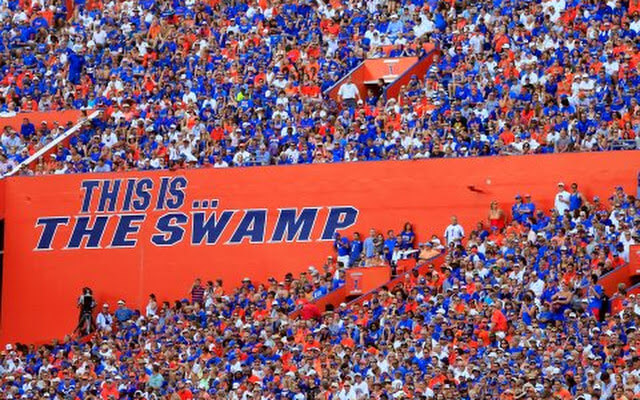 Couldn't get a ticket for the football game this weekend? Are your friends leaving you alone again to go have a blast at the stadium? Are You tired of staying in to watch the game and want to go out for a change? Well, I've got you covered with the 5 best places around Gainesville to watch the UF football game!
5. The Midnight
Conveniently located on Main Street in downtown Gainesville, The Midnight is always a great game day choice, whether your going with friends or alone. Providing a friendly atmosphere, good food, and board games (that's right, The Midnight has a ton of board games their patrons can play!), without all the hassle of trying to watch the game in a noisy, overcrowded sports bar.
4. Main Street Bar And Billiards
Not only is Main Street Bar and Billiards the biggest pool hall in Gainesville, but it's also one of the best places to watch the game! The bar and lounge areas both have big flat screen T.V.s so there's plenty of room to watch the game. Plus, if you get tired of watching or need something to do during half time you can play a quick game of pool or join in on the nightly Texas Hold 'Em tournament!
3. Boca Fiesta 
Don't want to deal with the craziness of game day midtown, but still want delicious, reasonably priced food/drinks? Then Boca is the perfect place for you! Don't want food? No problem! Just go over to the Palomino and play some pool! If you're lucky there might even be bands playing at The Backyard that you can watch in between halves!
2. The Swamp
Would this list really be complete if I didn't add The Swamp? Located right across the street from the UF campus, The Swamp has been a game day favorite of UF students and Gainesville locals for years. With plenty of good food and drinks to go around, every UF student should visit the swamp at least once!
1. Mother's Pub 
Could there really be any other number one? Delicious wings, three happy hours, plenty of specials, and only a short walk from campus, Mother's really is a great choice for all your game day festivities. Plus they open early and close late, giving you plenty of time to pre/post game!
---
---
Related Articles