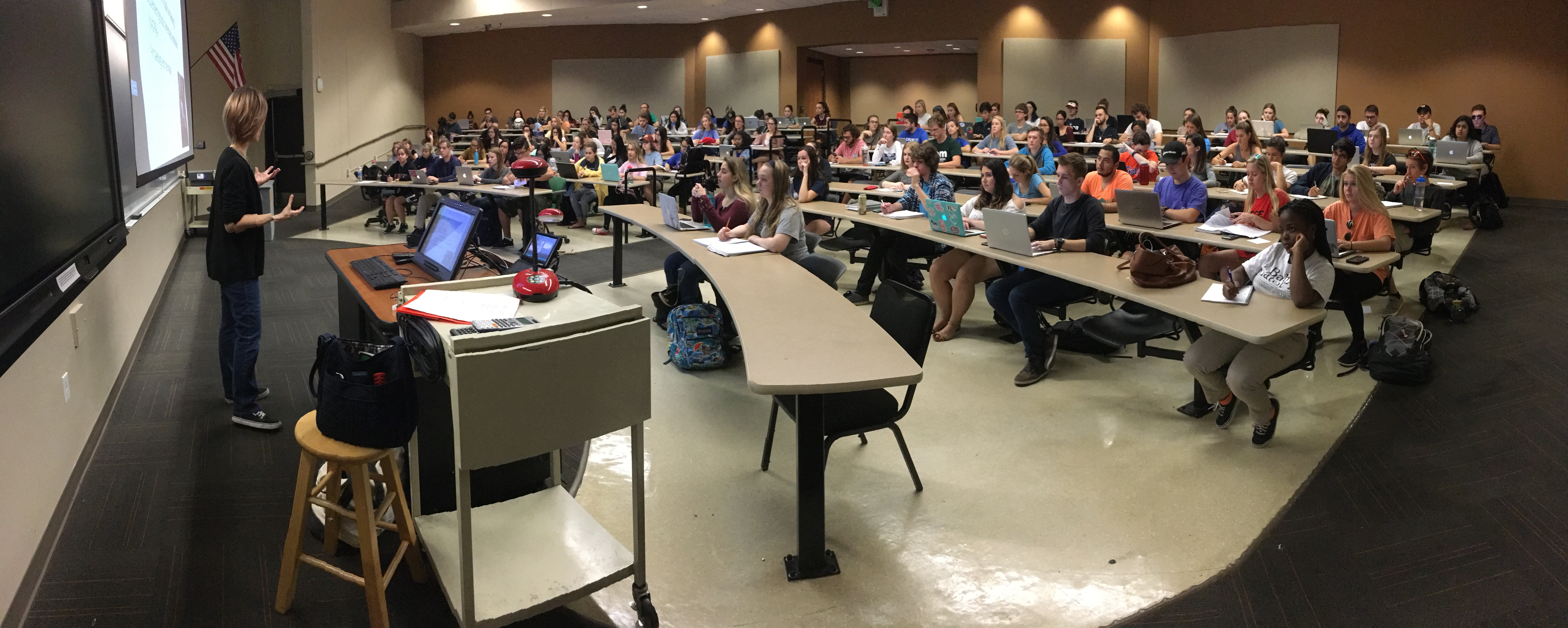 If you're a journalism major at the University of Florida, odds are you'll probably end up taking MMC3614 (Media and Politics) before you graduate. If you're worried about passing the class, fear not! With a little bit of work and these handy tips, you should get through the class with no problem!
1. Pay Attention To Lectures And Textbook Readings
Throughout the class, you will have to take quizzes and exams based on material covered during the lectures and in the textbook. This information is usually pretty specific, like FCC regulations, major events in media history, and the years that go along with them. This information will be covered in class and in the textbook, so if you pay attention and take detailed notes, you'll have no problem memorizing the information before the assessments.
2. Pay Attention To Current Events
Paying attention to the news during the course can be a huge help. During the semester you'll be asked to write papers analyzing current political events. Paying attention to these current events as they happen and the different ways they are covered on the various major news networks will make it much easier to write the papers. That way, when you sit down to start writing you don't have to spend a bunch of time doing research, you can just pull a few articles or YouTube videos of coverage and get to work.
3. Maintain A Twitter Account
A couple of years ago this wouldn't have been a necessity. But these days it's a lot more important. Even if you have to make a Twitter just for this class and you never plan to use it again, it is recommended to still do it. You can use Twitter to keep up with the President's latest tweets as well as observing how various news networks utilize Twitter to deliver the news to the masses in 140 characters or less. You'll be able to use this information to support your claims when you're writing your essays throughout the semester, adding an extra dimension to your papers.
If you follow these tips, there's no reason why you shouldn't pass Media and Politics with flying colors. The scope of the class may seem a little daunting at first, but once you've adjusted to the workload the class will become much smoother sailing! Best of luck!
---
---
Related Articles