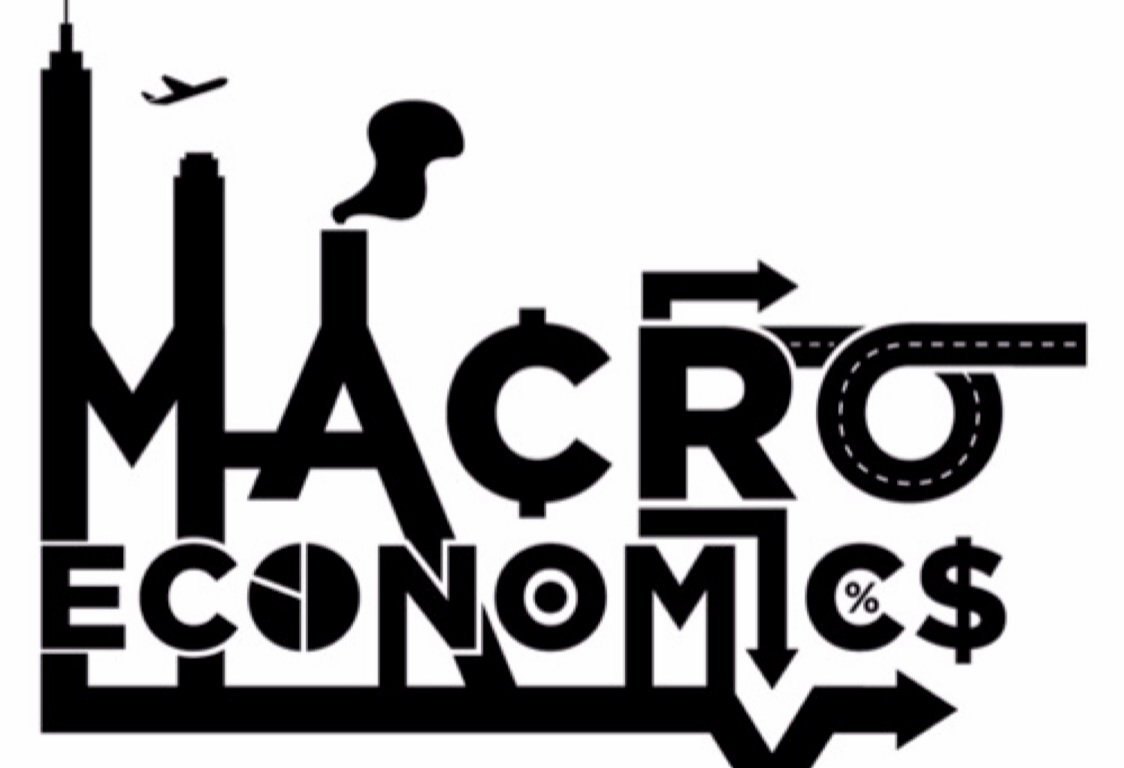 Many majors at the University of Florida require students to take ECO2013 (Principles of Macroeconomics) before they graduate. Some students, especially those who have never taken an economics class before, may find this class difficult. The biggest problem with the class is that it covers a lot of material during the semester, and if you aren't careful it can be easy to get overwhelmed. Hopefully, these tips will help you know what to expect from the class so you can prepare appropriately!

Avoid Just Watching The Lectures From Home, Go To Class!
ECO2013 is considered a hybrid class, so technically the only times you're actually required to be on campus for the class are the exams. All of the lectures are recorded and uploaded to Canvas, where students can access them anytime. This makes it extremely tempting to just blow off lecture to sleep in or work on homework, but I would advise against that. The main reason for this is that if you come to lecture you're forced to sit, listen, and take notes. If you watch them later at home, it's easier to get distracted and not pay as much attention as you would in a lecture hall. We'd all love to tell ourselves that we would watch the lecture and take notes… But let's be honest. If you're sitting down at home after a long day, how likely are you to devote your whole attention to a 90-minute video about Economics? The lectures are full of helpful tips on how to solve the problems and remember the material, some of which you won't find in the textbook. So it's in your best interest to pay close attention to them.
Don't Wait Until Last Minute To Take The Quizzes
There will be a quiz almost every week of the semester. At the end of the semester, the average of all your quiz grades will make up 20% of your final grade in the class. The quizzes are taken online. They are available on Thursday night and close Monday morning, giving you the weekend to complete them. It's best to try and complete them sooner rather than later because believe me, you don't want to be up at 4 a.m. Sunday night trying to finish one of those quizzes. The quizzes will cover material from the lectures, as well as material from the textbook. This means you also have to read the chapter (or chapters) before taking them. You want to plan ahead and make sure you give yourself enough time to get all that done so you aren't rushing to finish it last minute.
Read The Textbook
As mentioned above, some of the questions on the quizzes will cover material in the textbook that may not have been covered during the lecture, so make sure you read the assigned chapters. The textbook also contains a plethora of worked out examples of various problems. If you're stuck on something, odd's are you can find help somewhere in the assigned readings. Plus, it never hurts to read about what you learned during the week, because it can help reinforce some of the trickier concepts and more cumbersome vocabulary terms. The textbook and the lectures are meant to complement each other, and you'll better understand the material by using both.
Be Sure To Watch The EconGuy Videos With Each Module
The class is divided into six modules. Each module has a page on Canvas with a list of EconGuy videos to go with the material. The videos are by an economics professor who takes economic concepts and puts them in layman's terms, often using humorous examples to drive the points home. This may seem like a trivial detail, but there are usually two or three questions on the exams about the examples used in these videos, meaning you can score some easy points by just watching videos.
Review Your Quiz Results And Past Exams When You Study
The best way to prepare for the exam is to use your quiz results and the old exams from previous semesters to study. You can view the answers for all the quizzes that you've already taken, so before the exam, go back through them. Make note of the questions you got wrong and see if you can figure out why you got them wrong. If you can't figure out why, go back through the textbook and your notes to see if you can find a solution. This will help you memorize the material better than just continuously going over your notes. You can even convert quiz questions and answers into statements and use them to supplement your notes. The problem with only using the quiz questions is that they aren't always a good representation of what you'll see on the exam. The wording of the questions on the quizzes is usually pretty cut and dry, meaning it's easy to decipher what the question is asking. The exam is understandably more difficult. The wording is more abstract and the answer isn't always so obvious. That's why you should go back through old exams so you can see what the questions are like and know what to expect going into the test. It's also a great way to see where you're at and gives you a chance to score yourself. You should be able to find PDF's of past exams and their answer keys on Canvas.
Principles of Macroeconomics is one of those courses that can be very difficult if you fall behind on the material. There aren't many grades throughout the semester, so if you screw up an exam, it can be detrimental to your final grade. Each of the three exams is worth 24% of your grade, so with 72% of your grade being just exams, there isn't a whole lot of room for error. But, if you're properly prepared for each exam and you don't fall behind on classwork, you should be able to do well on the exams. Hopefully, this guide is a good way to get you started!
---
---
Related Articles