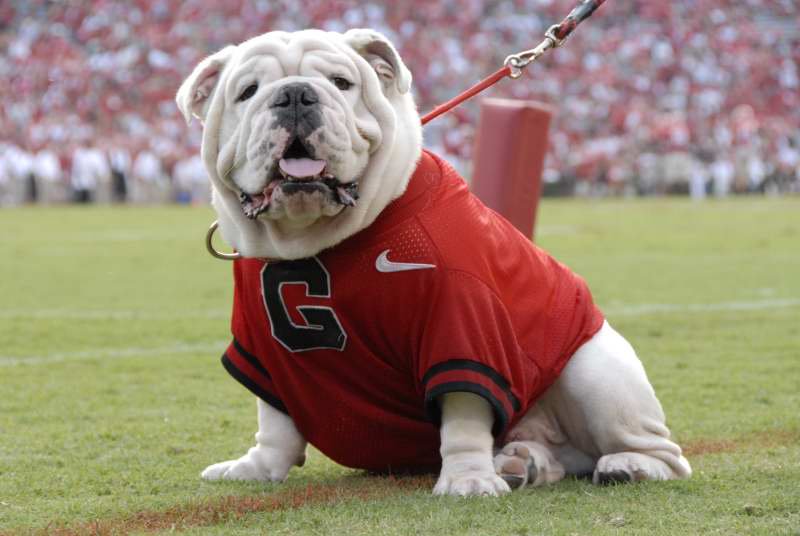 Unless you're a die-hard Dawg fan, there were probably some things about being a student at Georgia that you didn't know coming in. Some of these were unexpected, but some of these were also pleasantly surprising. To the students at UGA, how many of these did you already know about before stepping foot on campus?
The Neutral: 
1. How Casual People Dress
On the first day of school, I missed the memo apparently. 90% of girls here wear oversized t-shirts with Nike shorts everyday, and guys mostly just wear a t-shirt and shorts.  No need to stress about outfits of the day.
2. How No Math Building Exists  
This is probably due to the fact that not many people are math majors. I've heard people with math classes in the Biology and Forestry building, and I'm sure there are some other weird ones. It's not a huge deal or anything, just an observation.
The Not-So-Good:  
1. How Stressful the Stairs Are 
There are so many staircases around campus that I don't even know how someone on crutches or a wheelchair can survive here. And don't even get me started on the Journalism building that lacks an elevator–have fun if you have a class on the 5th floor, not to mention the stairs leading up to the entrance of the building. Also, I'm pretty sure the reason more people don't use their bikes is because no one wants to carry their bike up a flight of stairs. The plus side? Stairs are great cardio.
2. How Busy the Buses Are 
Once classes let out, storms of students head to the bus stops and squish themselves onto the bus. People literally try to pack themselves like 26 crayons into a 24 count box of crayons. At least there's an app with a live map of the buses. And at least no one cares about you jaywalking to get to your classes, because everyone else does it too.
3. How Horrific the Hills Are  
You know UGA has plenty of hills to go around when one of the dorm communities is literally named Hill. Driving around can be a pain, but walking around can be a pain in the butt.
The Good
1. How Amazing the Ice Cream Is 
The ice cream counter is pretty hard to pass. With 8 or more flavors at each dining hall, you'll quickly find yourself trying every flavor, including super cow (a crazy mix of rainbow colors) and blueberry cream pie (one of my favorites). If you're dairy-intolerant, it still might be worth trying a couple times. Or more.
2. How Friendly the People Are 
Southern hospitality is a thing here. People are pretty kind, and strangers hold doors open for each other. The culture does inspire you to get to know people, even if you probably won't become best friends with them.
3. How There's FREE STUFF Everywhere 
Laundry is free in the dorms. Some movie showings are free. There's free merch sometimes. And there's always free food at some event somewhere on campus.
4. How UGA is Constantly Improving 
So we have iris scanners, which means everyone looks into a little rectangular mirror in order to enter the dining halls. For the most part, they work well. Construction is always happening to update the interior of dorms. We're also getting a bunch of electric buses soon. Exciting stuff.
5. How Wonderfully Intense Game Days Are 
Saturdays in Athens are full of life. The tailgaters at UGA are so serious. Literally every spot of green grass on campus is inhabited by red and black tents, grills, and picnic chairs. It's not uncommon to see girls with faces of makeup, fancy dresses, and cute heels cheering at the games. Georgia takes pride in football. You just can't help but feel joyful and proud of your school when your team wins.
#godawgs
---
---
Related Articles