It's that time of year again, when the course selection window is open and there's a mad dash to get into the coolest, most interesting courses at University of Guelph. However, it's incredibly difficult to decide which courses are right for you. To make the most out of your electives at UoG, here are 10 of the
Coolest Classes at University of Guelph!
For first years at the University of Guelph, taking advantage of one of the seminars is a must. New topics are offered every semester on a variety of interesting topics. Plus, there's no exams or textbook readings. So, not only do require little work, but they encourage open discussion – a great way to gain confidence and socialize. Past seminar topics include dark tourism, creativity, sleep, baseball, and even Twitter!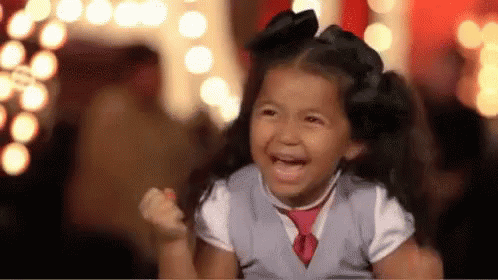 If you love a good book, this English course is the one for you! Each semester the curriculum is built around a popular reading genre. Past courses have focused on detective stories, fairy tales, and even romance. If you're interested in one of these topics, this class has the potential to introduce you to some of your new favourite books.
Earthquakes, tornadoes, volcanic eruptions. Natural disasters are a cause of intrigue for many. This course offers interesting insight into the effects of extreme weather conditions on both humanity and the earth, while also speaking to the importance of global warming.
The human mind is interest, especially when you consider that we really don't know all that much about what goes on inside of it. The closest we can come to learning about the psyche we gain from psychiatry. In this course, the rich history of psychiatry is exposed. Expect to learn about psychopathy, wild children, insane asylums, and psychoanalysis.
You may be surprised about the German origin of your favourite Disney story. Prior to the adaptations, the original versions of many beloved children's films were darker than you may expect. This course delves into the original fairy tales – with emphasis on the original Brother's Grimm stories. Besides light reading, there is heavy focus on open discussion, allowing for simple participation marks. If you love a good fairy tale, this is the course for you!
Who doesn't love music? This course explores the popular songs throughout the ages and the people who listened to them. A course that combines popular music and cultural history through listening and discussion is sure to be a great elective for the music lovers out there. To top it off, no technical knowledge of music is needed to excel in the course.
Although this pick is slightly darker than the others on this list, it definitely deserves a notable mention. The main focus of this course is (quite obviously) the study of murder. Many people have a morbid curiosity when faced with their own morality. If you enjoy learning about true crime this is certainly the course for you.
Who doesn't want to learn about the thrilling world of drinking? This course discusses the industry of beverages – both alcoholic and non-alcoholic. The coolest part of this course isn't the mixology and marketing of drinks though, no way. It definitely has to be the tastings involved! For obvious reasons, this class is open only to those over the age of 19.
Plants and their uses within society are vast and interesting. Whether it be as ingredients in medicine, food and drinks, and even drugs, plants are everywhere! This course discusses the composition and use of many products that we see in everyday life – and some that we don't. Examples include coffee, garlic, cocaine, and rubber.
Who doesn't love food? This course on food science discusses the arduous journey that food takes from the creation to the grocery store to the table. If you are interested in learning about where your food comes from, consider the food sciences. You might be surprised by what you learn!
---
---
Related Articles