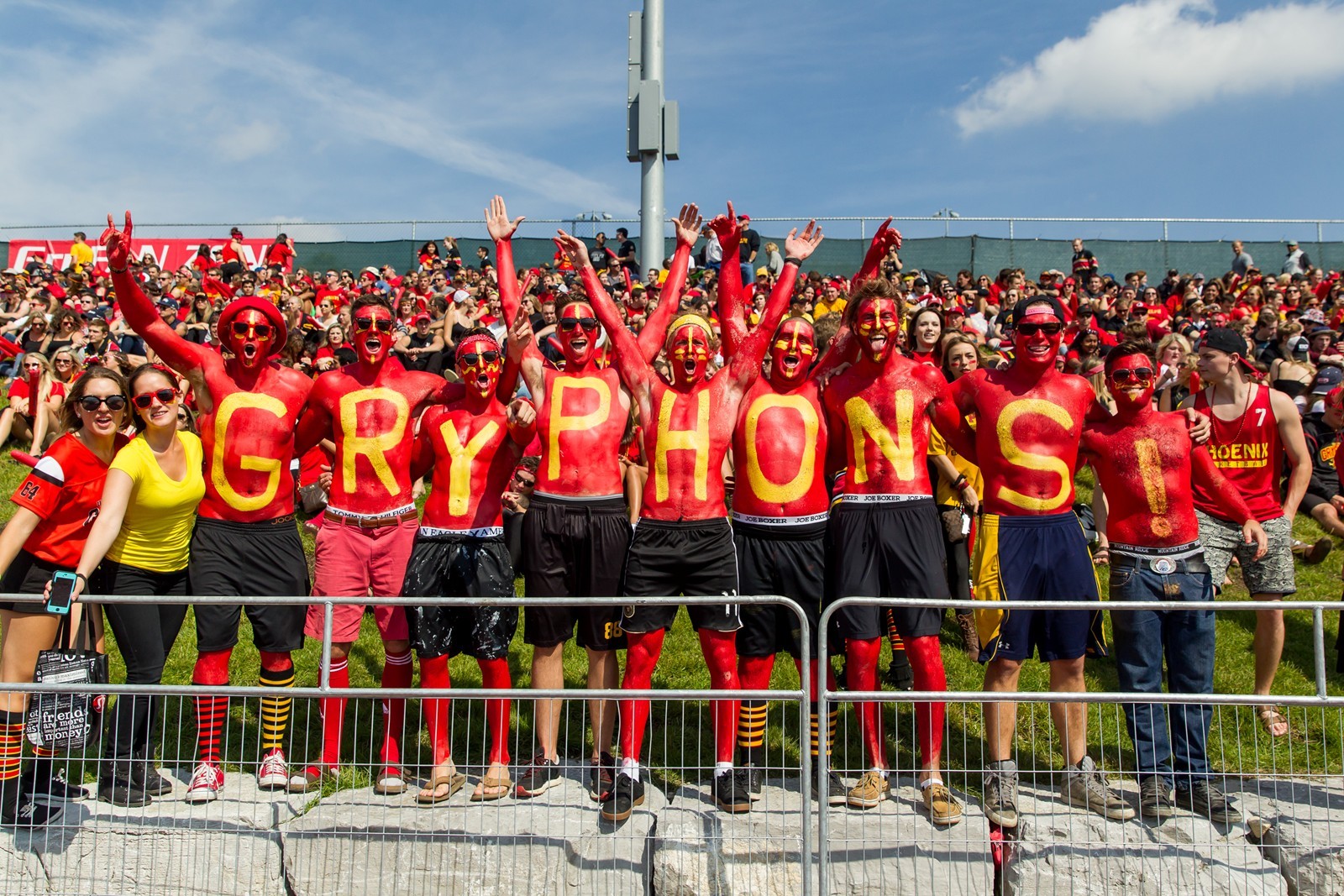 1. Too many programs to choose from
From Commerce to Psychology to Landscape Architecture, and even Marine and Fresh Water Biology… Guelph has so much to offer with almost 100 majors for an undergrad to choose. BO-RING.
2. You hate a large variety of extracurricular activities
Packed with varsity teams, intermural teams, and clubs, Guelph has a knack for making sure all students find a group they can affiliate with. They even have a Quidditch team if you're looking to channel your inner Harry Potter.
3. Delicious food isn't your thing
It goes without saying that Guelph is known for their food, ranging from on-campus restaurants like the Brass Taps to elite dorm room dining selections from Creelman Hall. But hey who knows, maybe you like boring food choices.
4. You enjoy being bored on the weekend
The city of Guelph has a lively downtown nighttime that is easily accessible by the transit system and many shops to visit during the day, including a Farmers' Market! So, if you hate enjoying yourself, transit convenience, and even fresh produce, do not come to this school.
5. Tons of nature and historical architecture does not intrigue you
So. Much. Beautiful. Nature. From the Arboretum with 165 hectares of land to the beautiful buildings that are hundreds of years old, you will definitely find a place to channel your inner "Zen".
6. You would despise a brand new, multimillion dollar athletic centre
In 2016, a new athletic centre was opened, featuring an indoor running track and a rock-climbing wall. With just $45/semester for an all-access pass as a student, Guelph is your place for affordable and fun fitness.
7. Comprehensiveness is unimportant to you
Guelph was ranked 5th in Canada for comprehensiveness in 2016 (by MacLean's), meaning it is basically the "complete package" wrapped up into a school. Lame, right?
8. You just don't like having fun
If the idea of lots of school spirit and on-campus events sounds terrible and uninviting, then the University of Guelph is not your school.
9. Puppies make you sad
This school is BIG on the guide dog program, meaning it is inevitable you will run into one on campus, in your lectures, or in the library!
10. You don't want a smooth transition from high school
The University of Guelph has a unique course offered in first year called a "first year seminar". With dozens of topics to choose from, students can ease into the university life with an lighter course load, small class of about 20 people, and the best part is there are no midterms or finals! These classes are exclusively offered to first years, so wipe those nervous tears away.
11. You're not into a "community feel" on campus:
Campus can be walked from end to end in about 15 minutes and with over 28,000 students currently enrolled, you are bound to see some familiar faces on the walk to class. This homey campus creates an enjoyable atmosphere, then again… who likes feeling like they belong anyway?
12. Raising money for charities isn't cool
This university is big on raising money for charities such as Rely for Life and United Way, giving students many opportunities to get involved, everyone is bound to find a cause that they would like to support!
You might also be interested in:
---
---