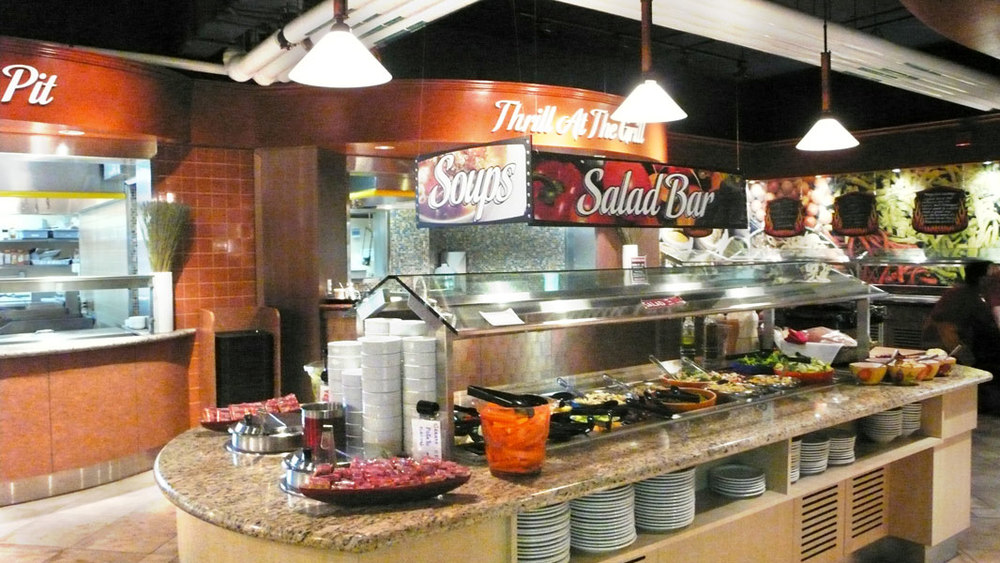 If you were to choose any university in Canada to attend based on which school has the best food, you would be attending the University of Guelph. Multiple sources including the Globe and Mail as well as the Huffington post have reported the top rankings for universities when it comes to dining halls. In this article, we will be ranking the best dining halls at UofG.
1. Creelman Marketplace
Creelman marketplace is undoubtedly the most beloved dining hall on campus. Creelman offers a diverse variety of vendors to choose from that all provide the best fresh, healthy, and local food. Some of the vendors include the Mongolian grill, the 100 mile grille, exhibition cooking station and a few others. There is also a new menu everyday at some vendors, which makes it all the more addictive.
2. The University Centre
Located on the main floor in central campus, the university centre offers a less healthy menu, but it ranked second for the amount of options it has. Here, you can find Tim Hortons, mom's kitchen, Wrapita, Pizza Pizza and a few others. Above the food court, you can find Brass Taps, which is an on campus pub and restaurant with an excellent menu.
3. The Bullring
The Bullring is yet another on campus pub that offers a cafe style menu. Here, you can find the best selection of sandwiches, soups, and salads on campus. Another interesting quality about this small campus dining hall is the circular nature of the building. Yes, a perfect circle.
4. Lennox-Addington Dining Hall
In the home of residence services as well as a residence itself, you can find the Lennox-Addington dining hall. The selection is much smaller at this hall, where you can find a fresh homemade-style grill, Pizza Pizza, Starbucks, as well as a Wrapita. The quality is not as good as the top three dining halls., which is why it is still very noteworthy in the top four.
5. Mountain Residence Dining Hall
The mountain residence dining hall is located amongst the south residences, which is the largest residence complex in Canada. Here, you can find some delicious food options among a variety of vendors including a Mediterranean cafe, another Pizza Pizza, ready to order pastas, and vegetarian entrees. Mountain provides a great tasting alternative dining experience.
Overall, the University of Guelph's hospitality services provide students with some of the best tasting food of all the Canadian Universities. While you attend the University of Guelph, ensure that you checkout as many food places as possible, with emphasis on these top 5 dining halls.
---
---
Related Articles