You might think that all students that go to the University of Hawaii at Manoa, are just beach bums that don't go to class and are only here for paradise. But let me tell you, there are things only UH Manoa students would understand, and I'm about to let you in on just a few things to keep you educated. Here's 20 things you only understand if you go to University of Hawaii:
1. Walking barefoot is completely normal:
You may think that it's weird and completely gross for people to walk barefoot, but UH Manoa students know that it is completely natural. You will see students walking barefoot to class, in class, riding their boards, and etc. Be one with the aina dude.
2. Everyone goes to the football tailgates, but barely anyone stays to actually watch the game:
Tailgates are awesome because everyone comes together as an ohana for the tailgates. But sadly, everyone knows that the team isn't that great so they get wasted at the tailgates and uber or bus back before the game even starts. #GoBows
3. We are not a Greek School:
Sadly there are only 2 frats and 2 sororities, although there are a lot of events and parties that they host which are very fun. Our school focuses on more important things than greek life, like for instance, the beach. #HILife
4. There are chickens and stray cats everywhere:
If you take one step out of the dorms or apartments, there is no doubt that you will see a flock of chickens or even a few stray cats. If you take a step anywhere else on the island, there will be no doubt that you will see some stray cats and a few chickens. Of course, no one knows how all these chickens got to the island. #ohwell #Go and adopt!
5. Zippy's is the Hawaiian Denny's and Leonard's is the Hawaiian Krispy Kreme:
Missing Denny's or Krispy Kreme from the mainland? Just take a short bus ride to Zippy's or Leonard's! Zippy's has many quick hawaiian delights, but also has that Denny's feel. Leonard's is known to have the best baked goods in Honolulu, and everyone is obsessed with their malasadas and pao doce!
6. Waikiki Beach is no longer on your beach list:
Nothing is more cringeworthy to a UH Manoa student than the famous beach, Waikiki. The entire beach is crawling with tourists, inch by inch. The beach is amazing, but no one likes a crowded beach, especially when you're trying to relax or do homework on the beach. However if you did want to go to Waikiki, it's only a 10 minutes bus ride.
7. Everything is expensive:
I mean, come on, we're in Hawaii. Everything is expensive because everything has to be shipped here! Hello! We're on an island!
8. The Bus system:
Barely anyone has cars, just mopeds, their feet, and/or the bus. All UH students get a free bus pass and the most common bus that is taken is the 13, which takes you to Safeway, Waikiki beach, Waikiki shopping strip, Ala Moana boulevard, and etc. There are also other important buses that can take you all over the island, which is all anyone could need!
9. The app Tapingo is a necessity:
Tapingo- more like the best app in the world for any college student. This app allows a student to order a starbucks drink, Jamba Juice, or any other on campus restaurants from the app using meal swipes, points or even just your credit card while in class, so they are able to get their food or drinks right when they need it! Efficient!
10. Fire alarms are a drag:
People tend to pull them constantly in the middle of the night because they are drunk, trying to be funny, or stupid. One note from every student in the dorms, we don't like being woken up at 1:30 am on a school night.
11. The amazing sunrises and sunsets:
Everyone knows that Hawaii has the greatest sunrises and sunsets ever. You can choose to take the bus to the beach and watch the sunset or even kick it on the roof of your dorms with a friend watching the sunset. Every day and night it's beautiful and super worth the watch.
12. If you live in the freshman towers, you may experience some supernatural ghostliness:
There is a lot of ghost stories that float around about the Hale Aloha dorm towers. Choose to believe them or not yourself, but be warned there have been many incidents reported. For example: door knobs moving themselves, things moving around the room, knocks on doors, and etc. Boo! #SpiritsatUH
13. Campus Center is a very familiar place because it has everything:
Those large green stairs with a beautiful mural accompanying it are a huge part of UH Manoa because it has everything. A computer lab, gym, starbucks, pizza hut, stirfresh, jamba juice, subway, study areas, a bookstore, and a lot more! Everyone comes here to chill, eat, do homework, or just pass time!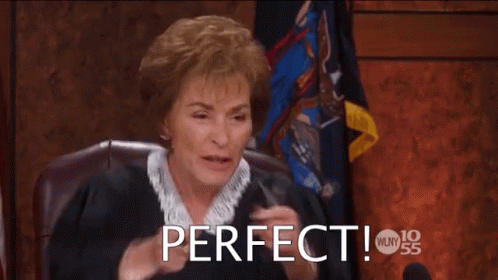 14. How is sucks that Paradise Palms does not take meal swipes:
Everyone who goes to UH Manoa gets how frustrating it is that a food court (with Panda Express) doesn't take meal swipes or points! Just cash or credit cards! Don't they understand that we're all broke here!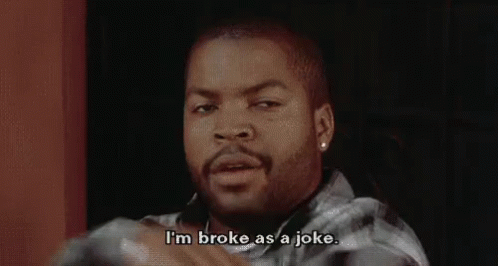 15. The Hale Aloha Cafe food is disgusting and everyone just orders Dominos:
Just like most colleges, you get sick of the cafeteria food pretty quickly, especially when it's all you eat every day twice a day. Especially, when a mouse has been spotted. Plus, Dominos is a really huge deal. I don't think there's one night out of the entire school year where a Domino's pizza delivery car can be spotted.
16. The weather is bipolar:
Students understand that the weather on O'ahu is insanely unpredictable. In the beginning of the fall semester, the weather is incredibly hot. You are basically miserable in class and when you are trying to sleep at night. Towards wintertime, the weather becomes more cold and less humid than before. Everyone always carries around an umbrella in their bags because you never know when it might turn from really hot sunshine to sprinkles of rain with sunshine to a monsoon with 200% humidity levels. You never know what you are going to get here in Manoa.
17. How cold Hamilton Library is:
Nobody knows what cold is until you have walked into Hamilton Library. All students know that this library is the nicest one on campus and a super great place to do homework and to study, however I highly recommend you bring a sweatshirt or jacket because BOY does it get chilly in there! Go air conditioning!
18. The Surfing competition at Pipeline is huge:
It's a huge deal for anyone who loves surfing or loves watching it. Its an incredible experience to see such talented people take on such dangerous waves!
19. Hawaiian Brian's vs Tropics:
Yeah, well you may have big house parties and fun clubs to go to, but we have a dirty bar called Tropics and a gross, ratchet party venue called Hawaiian Brians where the frats host their "parties". Obviously we rule!
20. Everyone is so nice and welcoming with their aloha spirit:
One of the greatest things about this school is that I truly feel that everyone is super nice, welcoming, and full of life. I have never been to a place where everyone is so appreciative of each other, sweet, and loving. Students at UH Manoa really do know the true meaning of aloha Spirit. Everyone is friends with everyone! We are all ohana.
---
---
Related Articles