1. Its warm all the time
It's Hawaii! The weather is crazy beautiful and very humid. It may take awhile for your skin and body to alter to the weather, but once it does you will be able to fully appreciate how great the weather is! It may rain from time to time, but how else do you think the aina is so beautiful and tropical?
2. Most of the professors actually care about your education and push you through
The professors at UH Manoa all have a similar goal and it is to make sure that students comprehend and are able to succeed in school. Sure, there may be a class where the professor just wants to teach what they teach and then leave, but that is a needle in a haystack. Most teachers here want students to learn and succeed and be the best they can possibly be. However teachers wish this upon students who show initiative and actually put effort in their work. Don't think that professors will go out of their way to help you, you must be willing to try your best and work hard and ask questions because then professors will be glad to help you!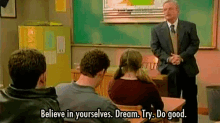 3. The campus is beautiful
The first thing you notice when you walk around campus, is that everywhere you look there is green. There's grass everywhere, palm trees, flowers, and a bunch of different types of plants. The school actually has a plant map online that shows the different plant species and where they are located around campus. I've learned that the school also made it a thing of theirs to plant exotic plant species around campus to make it more diverse and tropical for students and visitors. If you look around you will see the famous Hibiscus flower plant and even the Sausage Tree! (make sure those don't fall on you because they hurt, although it does mean good luck!)
4. The libraries are big and a great place to study and do homework
Hamilton Library and Sinclair Library are very great places to study for a test coming up or even when you just need a quiet place to study. Sinclair is the closest Library to the dorms, however Hamilton is much nicer and bigger. Hamilton is highly recommended because it is air conditioned (mostly to keep you awake, so bring a sweater or jacket), it has multiple floors (up to 4) and has unlimited places where you can be by yourself and study or be with a group of friends to study!
5. Small student body
The school actually has a large population of student, however you will be able to know and recognize many of them! Based on the classes you are in, how social you are, and the events you attend! Now, if you are a freshmen, there is a very large chance you will know almost everyone in the class because of the tower you are in, classes, and meeting friends through friends! Everyone is super friendly and you will make the friends that will be with you for life!
6. Dorms are close to campus
The dormitories are extremely close to campus (right across Dole Street from campus), especially Frear Hall and Jefferson Hall. The freshman towers and apartments are a little bit farther, however are extremely close to the cafeteria and the Market. There is also a school shuttle system which can pick you up right at the dorms and bring you to class in no time! #efficient
7. You're Instagram and Facebook will turn from fartsy to artsy!
Your instagram game may be super weak as of right now, but I promise you that once you make your way over to the aina, your game will improve by at least 110% guaranteed! Your photos will go from weak selfies and group photos, to waterfalls, beaches, and sunset photos. Let me mention that your photo album will reach its maximum limit as well causing you to delete some apps over some pictures to create space. #HILife
8. Plenty of things to do on the island
It's Hawaii! There is hiking, sightseeing, beach dwelling, ocean diving, cliff jumping, ziplining and so much more! Many people bring up 'island fever' but don't even think about that! The only way to avoid it is to keep yourself busy! And what better way to do that than living it up Hawaiian Style! Student are even given a discount for island Hopping! One weekend a couple friends and yourself may want to hop over to Kauai for only 45$ a ticket! What a deal!
9. Social and club events are a blast
Although UH Manoa may not be a Greek School or have the greatest football team in the world, but we all still come together at Tailgates to support our Rainbow Warriors and support each other! Frats hold special events, such as parties at Makapu'u Beach to dance events at Hawaiian Brian's venue, almost every week! There are an unlimited amount of clubs that can be joined on campus and an infinite amount of things to do to keep students busy, such as Open Mic Night and DIY facemasks and free boba tea drinks in the Hale Aloha Courtyard!
10. You'll be apart of the most diverse school in the U.S.
UH Manoa is the definition of a melting pot. You will meet and see so many people with different ethnicities, and the best thing out of all of it, is that everyone is friends and get along! There are no racial cliques or anything negative because everyone shares their own Aloha spirit. There are also many locals that attend the school, so there is no doubt that you will embrace the Hawaiian Culture.
11. It's paradise
No matter where you are on the island, you are surrounded by beaches (duh!). The closest beach from school is Waikiki which is about a 10-15 minutes bus ride and jaw dropping Cromwell's beach which is only a 30 minutes bus ride. The island has amazing waterfalls, beautiful hiking trails that lead to water holes or stunning views of the island, sneak into hotel pools and hot tubs, and much more! The closest waterfall from school is Manoa Falls and is a 10 minute drive! If you come to the University of Hawaii, you will be living in constant Paradise. Who wouldn't want that?
---
---
Related Articles