Struggling to find your own study methods for finals week? Having a hard time managing your time and unprepared for your finals? Here are some tips that can help you fight through the pain and ace those finals! (UH Manoa edition, but can work for any student anywhere as well!)
1. Find a group of people in each of your classes to form a study group!
Meet multiple times a week prior to finals and dead week, to ask questions and work together to study. Sometimes working in a group is better than working by yourself because you feel as if you are being 'forced' to study rather than procrastinating by yourself. In a study group you will most likely understand concepts better and learn more because there are other people teaching you and learning from you., causing you to grasp information better!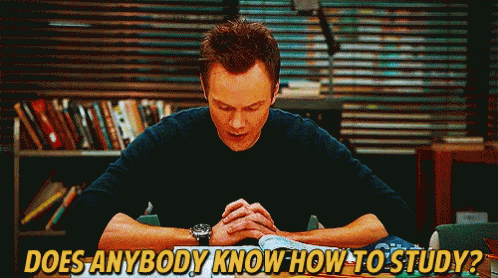 2. Utilize Office Hours and tutoring sessions held at campus center, libraries, Bilger Emporium, or even Hale Aloha Cafe tutoring center.
You should never feel alone and in need of help during finals week. People are always here to help! Go to the source and find your teachers at office hours to get the best answer to your questions. Who knows, they might help you even more than you think just for being initiative! Also tutors and other students are always around to help those struggling with studying and can be found all over campus. You're never alone!
3. Gather all your past exams, quizzes and homeworks!
This method is way more helpful than trying to memorize the notes because they show real examples that the teacher may or may not repeat on the final! If your class has iclicker questions, be sure to scan over those since your teachers liked those questions for a reason! Visit professors and TA's during office hours for any questions you got wrong and any questions you may have, they're always happy to assist students that have any questions.
4. Take advantage of the Libraries on campus (Sinclair and Hamilton)
.
Alone time for studying is always a must, and a chilled, quiet space is the perfect place to do that! Libraries offer great spots if you need some privacy and own space for relaxing, studying or doing homework! Sometimes the libraries even host study sessions or study groups for different classes!
5. Stay organized with classes and studying, like by making lists.
If you want to study for more than one class spent one half of the day with one, relax for awhile, and end the day with the other. Prioritize your classes to the ones that are more important to you!
6. Silence social media accounts or any applications that can provide as somewhat of a distraction to you during finals week.
Doing this helps procrastination right at the source and allows yourself to spend more time focusing on studying and acing your finals! Silencing your phone in general to Do not Disturb is a great way to allow yourself to focus more on your studies than whoever is trying to contact you on your phone!
7. Take a break!
The school has many activities to help students relax and rejuvenate during the week. There are dogs from the humane society that come on campus for students to play with and help the stress go away. UH also hosts study sessions at campus center, also 'spa' treatments and much more!
8. Prepare yourself well for finals
.
Recheck final times, locations, and your supplies needed. Don't forget your student ID, pencils, pens, erasers, calculators and your knowledge! Making a list is always helpful.
9. Get enough water, eat well, and get enough sleep.
Don't forget to stay active and hydrate to keep the heart pumping and the blood flowing! Not doing these things can cause fatigue and laziness and slow comprehension, which is the opposite of what you want for finals.
10. Relax.
Breathe. Take Breaks. Do some 'renewing exercises'. Go to the beach or a hike. Try not to completely smother yourself with information constantly, your brain will absorb things better if you manage your time right. Remember to stay positive and go in with a positive mind! Good luck with exams!
---
---
Related Articles