Back to University of Houston Blogs
Top Startups from the University of Houston
With the Cyvia and Melvyn Wolff Center for Entrepreneurship ranking #2 in the United States on the Princeton Review and the Top 25 Best Undergrad Programs for Entrepreneurs in 2019, it's clearly evident that student entrepreneurship at the University of Houston is thriving.
Since the University of Houston has such an impressive entrepreneurship program, it's no surprise that the student startups to come out of UH are equally as impressive.
Here are the top startups that have come from the University of Houston.
---
*The following startups are not sorted in any particular order.*
---
Top University of Houston Startups
1. PolarPanel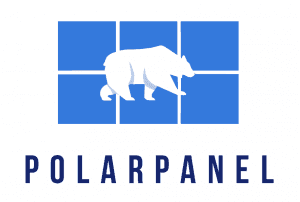 As a renewable energy startup, PolarPanel focuses on bringing clean, reliable, and low maintenance refrigeration technology to the commercial cold chain through efficient, solar-powered solutions.
Vision
"PolarPanel's vision is to bring sustainability to the cold chain, an overlooked, diesel dependent industry. By retrofitting refrigerated railcars and trucks with solar energy, PolarPanel can reduce pollution released in the air and add a cost-effective, cleaner solution. With pre-seed funding from MIT and US Department of Energy and the 2019 Forbes 30 Under 30 in Energy recognition, we are very proud of our team, and are motivated to keep moving forward to hopefully leave an impact on the world."
-PolarPanel Founders
Founders
Brad Cathcart - President & CEO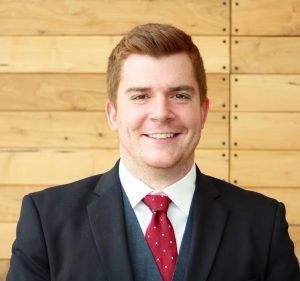 As the President & CEO, Brad brings a multi-generational background of the rail industry to PolarPanel. His family owns Bucyrus Railcar Repair, our strategic partner, and has been featured in Trains Magazine 2017.

Viviane Nguyen - Co-Founder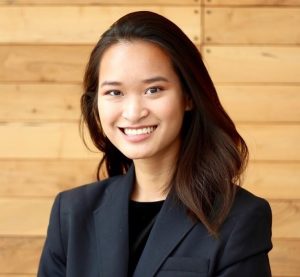 Viviane has a variety of experience in Marketing and Sustainability and is passionate about entrepreneurship and content creation. As a PolarPanel co-founder, she's made the 2019 Forbes 30 Under 30 list.

Juan Pablo Pimienta - Co-Founder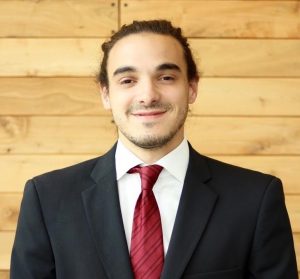 Also a 2019 Forbes 30 Under 30 listmaker, Juan Pablo grew up in Houston and has a background in logistics. His interests include music, soccer, and dogs.

---
2. REEcycle

REEcycle reclaims rare earth elements (REEs) locked inside of neodymium-iron-boron (NdFeB) magnets from disposed of HDDs, creating a secondary, sustainable supply of REEs. REEcycle provides security for North American, European and Japanese manufacturers who are all entirely dependent on China for these critical materials.
Vision
"With REEcycle's low-cost, low waste reclamation process, we are wiping clean the dirty history of clean energy technologies: rare earth element mines. Mining for rare earth elements harms the environment, releasing toxic and radioactive waste into the soil and water. Our hope is to eliminate this ironic situation by creating a secondary supply of neodymium and dysprosium reclaimed from electronic waste. REEcycle's innovation will always focus on a zero waste mission by recovering the highest amount of REEs from electronic waste with the smallest environmental impact."
-REEcycle Founders
Founders
Casey McNeil - Co-Founder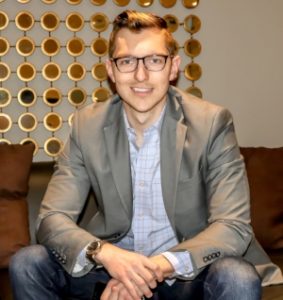 Casey possesses an extensive background in the electronics recycling space through his various leadership roles within the industry. Casey currently focuses a majority of his attention in REEcycle on working with electronics recycling companies to develop more efficient techniques for magnet extraction and procurement. His strategic insight into the electronics recycling industry is attributed to his founding of Vendera Mobile, a start-up focused on managing and recycling mobile devices for large enterprise clients. Prior to Vendera and REEcycle, he was an initial member of iCracked, a high growth Silicon Valley cell phone repair and recycling company.

Susan Tran - Co-Founder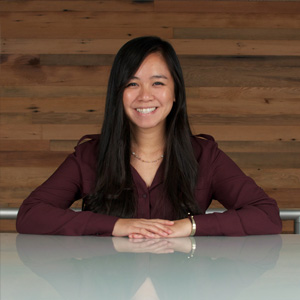 Susan graduated with honors from the University of Houston in December 2014, majoring in entrepreneurship and accounting. Before starting college, she had extensive experience in the culinary field, which required creativity, consistency, and endurance. While working at multiple high-end restaurants and an accounting company, she learned how to manage inventory, costs, production, and staff. Currently, she combines her business education and experience with her enthusiasm for entrepreneurship to bring REEcycle to commercialization.

Other Info
The REEcycle story began at the University of Houston, where REEcycle's patented technology was initially discovered by Dr. Pradeep Samarasekere under the guidance of professor Dr. Allan Jacobson. Out of all of the students in the Wolff Center for Entrepreneurship at the Bauer College of Business, Casey McNeil, Susan Tran Bohuslav and Cassandra Hoang began working to bring REEcycle's innovative rare earth recovery technology to market.
From 2014 to 2016, REEcycle went on to win top honors and national awards at business plan competitions hosted by many top universities. In late 2014, REEcycle went on to win all three top prizes at the Department of Energy's National Clean Energy Prize Competition.
REEcycle has now received both a Phase I and Phase II award from the National Science Foundation bringing total non-dilutive cash received to over $1.2 million dollars. Using this funding, REEcycle has been able to move forward with the build out of a pilot facility intended to prove the feasibility of a full-scale, commercially viable process.
---
3. Sensytec

Sensytec provides detailed data on concrete conditions in real-time, through the curing process as well as the operational lifetime.
Their technology allows a user to monitor the exact status of their structures in real-time, at very high sensitivities including any cracking, contamination, corrosion, temperature changes, and more. Sensytec makes structures "smart" and ultimately mitigates any potential failures.
Vision
"Sensytec's vision is to revolutionize the Structural Health Monitoring industry through enhanced quality control and monitoring of cement & concrete structures and provide intelligent analysis of data gathered during design, placement, performance, and maintenance to create valuable knowledge and wisdom of structural integrity for the end user.
To do this, Sensytec will bring disruptive, knowledge-based and innovative technologies to the cement & concrete industry with solutions that are essential in the development of sustainable infrastructure. Sensytec envisions itself to be a disruptive innovator in the Structural Health Monitoring industry that revolutionizes the economics of the industry and mitigates the public safety issue of structure collapse."
-Sensytec Founders
Founders
Ody De La Paz - CEO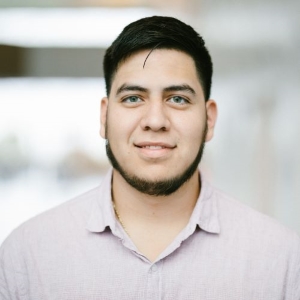 Ody De La Paz is Co-Founder and CEO of Sensytec, Inc which was founded in 2016. Mr. De La Paz is an experienced entrepreneur with several years of working with start-ups in sales & marketing and also operating family businesses in the Houston area. Mr. De La Paz holds a BBA Degree in Entrepreneurship from the Wolff Center for Entrepreneurship. He founded Sensytec while in college and since then has raised over $200k in funding from business plan competitions across the nation, government grants, and private investment. His company took part in the second best start-up accelerator program in the world, TechStars Energy Accelerator Norway in fall 2018. His current strategy is to continue to lead the charge within Sensytec and grow the team and company to the full commercialization stage.
Anudeep Maddi - CTO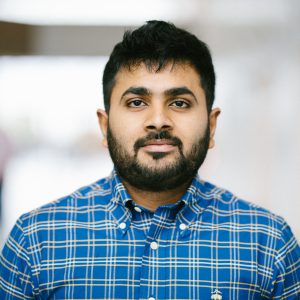 Sai Anudeep Reddy Maddi has a PhD in Civil Engineering in Material science from the University of Houston. Anudeep has been leading the R&D of Sensytec for implementation in commercial field applications. For the past 5 years he has developed the technology from lab scale to field implementation. Anudeep has many publications on this Smart Cement technology.

---
4. Resthetics

Resthetics is a medical device company that has developed a system and process to capture waste gases such as anesthetics from hospital operating rooms. They can then manufacture this captured waste into a safe reusable generic form to be chemically identical to what it was before capturing.
Their initial targets are fluorinated anesthetics such as Isoflurane, Sevoflurane, and Desflurane. Through a simple process of adsorption, Resthetics will serve as a cost effective solution to the $1.5 billion worth of these fluorinated anesthetics released from U.S. hospital operating rooms annually. The demand for fluorinated anesthetics is also increasing due to an aging population, increased life expectancy, and healthcare reform. Given that pharmaceutical prices are on the rise and a new found focus on global warming, there is a real need for a company like Resthetics.
Vision
"To convert waste anesthesia into a safe renewable resource."
-Resthetics Founders
Founders
Daniel Weisfeld - Co-Founder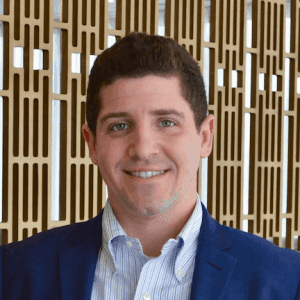 Daniel oversees the day to day activities of the company to ensure that they continue growing in the right direction. Daniel has Bachelor degrees in both Finance and Entrepreneurship. He has a number of years of experience managing many different ventures. In his free time, Daniel enjoys traveling, exploring the outdoors, and experiencing new cuisines from cultures around the world.

---
Representing the University of Houston, all of these startups have very impressively fulfilled a customer need and are providing value to their communities through their unique products and services.
Make sure you keep an eye out for these rising stars.
---
A collaboration with the Cyvia and Melvyn Wolff Center for Entrepreneurship at the CT Bauer College of Business, University of Houston.
---
Check out some related topics:
Does a Marketing Degree Make You A Better Marketer?
57.5% of College Graduates Don't Work in Their Field of Study
---
Suggested Articles in University of Houston