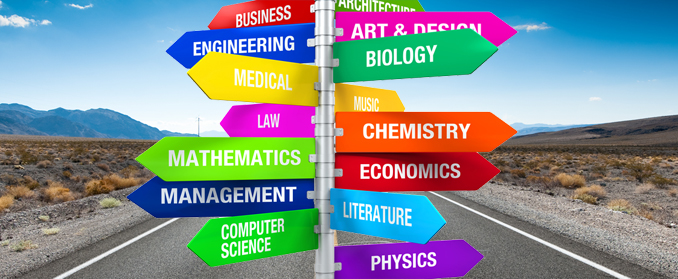 Going to college can be very intimidating. You may be moving out, to an entirely new city, to an entirely new environment where you will have to make new friends and adjust to a very different way of living. Not to mention that you are expected to make academic decisions that will affect your entire life. The following article lists some of the most unique and interesting majors that the University of Houston has to offer, to maybe shed a little bit of light on what major you might want to pursue.
1.Communication Sciences and Disorders (B.A.)
This major falls under the College of Liberal Arts and Social Sciences and under the Department of Communication Sciences and Disorders. If you are interested in working a field that deals with speech pathology this might be the right major for you. This academic program is accredited by the Council on Academic Accreditation in Audiology and Speech Language Pathology. Additionally, students may not receive a grade lower than a B- on more than one course within the major
2.Retailing and Consumer Science (B.S.)
The Retailing and Consumer Science major falls under the Department of Human Development and Consumer Sciences in the College of Technology. The goal of this major is to have students learn about consumers and merchandising processes and apply this understanding to problems involving consumers, families, service agencies and retail marketers for products and services. Students will learn about matters like trend analysis, selling, merchandising experience, self assessment, networking and portfolio development.
3.Organizational/Corporate Communication (B.A.)
In the Jack J. Valenti School of Communication Department of the College of Liberal Arts& Social Sciences, students in this major take courses that allow them to theories and principles of communication for positions in organizations and consulting firms. Additionally these students will have a strong foundation to attend graduate school for communications studies and other fields in human behavior.
4.Music Theory (B.M.)
In the College of the Arts' Department of the Moores School of Music, this major focuses on learning more about music, its history, how to analyze it and elementary composition in contrast to just learning how to play different instruments. This major looks at music in theory in addition to in application. This major requires 85 credit hours.
5.Health Communication (B.A.)
This major is also in the Jack J. Valenti School of Communication from the College of Liberal Arts & Social Sciences. It is centered on educating students to be better health care consumers and advocates in addition to teaching students to be good health campaign planners, implementers and evaluators. Students in this major will also take classes in a wide range of health care contexts that focus on gender, media, tailored messages and e- health to prompt positive changes in healthcare.
College students, on average, change their majors about three times before gradating, and at least 80% of college students change their majors at least once. Deciding what major you want to be is an important decision and it can be very difficult to make when there are tons of majors out there. The preceding article listed out just a few unique majors at the University of Houston, but there are dozens more. You should look into all the majors that UH has to offer before making a decision, so you know you are choosing the right major for you.
---
---
Related Articles