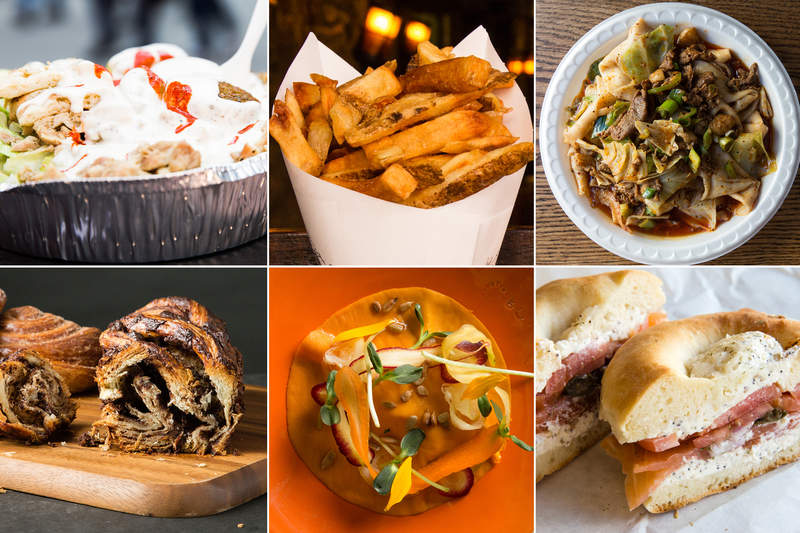 1.USE THE SALAD SECTION TO MAKE YOUR SANDWICHES BETTER.
In addition to your regular sandwich building materials at the Ike if you go to the salad section you can add spinach, jalapeño, or even red or green peppers. The olive oil can also add a little flavor to your sandwich, letting you recreate the "Jimmy Johns" kind of meal.
2. MAKE THE PERFECT SUNDAE WITH THE WAFFLE TOPPINGS.
Are you getting sick of the average ice cream and ice cream cone? You can upgrade your ice cream anytime by putting your ice cream in a bowl and loading it with the waffle toppings. Right next to the waffle maker, there are always strawberry toppings, whipped cream, and blueberry topping to add to your ice cream. After you add your desired toppings from the waffle section, you can even make your Sundae extra fancy with a crushed ice cream cone on top.
3. ADD RICE OR PASTA TO YOUR SOUP
If you're noticing that the soup is mostly broth and are looking for something more filling, try adding pasta from the pasta section or rice/quinoa from the vegan part to make your soup more interesting. Now your soup went from a sweet side dish to the primary focus of your meal!
4. COOKIE/ICE CREAM DESSERT.
Use the microwave. When you want a different take on the cookie, or frankly any dessert and ice cream combo; always microwave. There's nothing like a warm gooey brownie, cookie, or pie paired with ice cream.
5. BAGELS AND ENGLISH MUFFINS.
Whether its breakfast, lunch, or dinner using the bagels or English muffins as a substitute for your regular bread. Now you are switching up your usual routine. You can even try to recreate the Egg McMuffin in the morning!
MIX UP YOUR REGULAR ROUTINE AT IKE!!!!
TRY THESE TIPS AND TRICKS!!!!
---
---
Related Articles