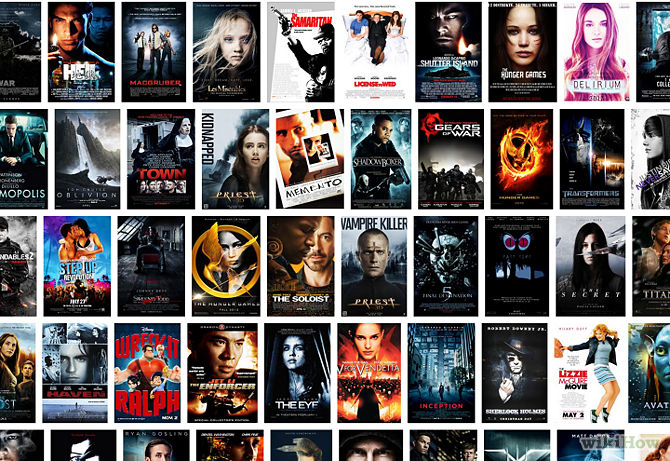 1. National Lampoon's Van Wilder:
This movie is classic, funny, and college-based. Set on a university campus, this movie automatically connects to UIUC students. Van Wilder, a carefree and fun loving guy is a person who every UIUC student has encountered at least once. This campus is crawling with Van Wilder's and everyone who has been lucky enough to encounter one has been left feeling lighter and happier. Given the extensive Greek life on this campus, we have all had the pleasure of meeting the "stereotypical" frat boy that is Richard. These characters might as well be walking around the University of Illinois.
2. Old School:
The hilarity of this movie is hard to compete with. The story line is based around a group of guys who are in the process of starting their own fraternity. Greek members on this campus, male or female alike, can empathize and relate to this. The feeling of Sisterhood/Brotherhood on a college campus is one that cannot be replaced. You have to appreciate the love and comraderie that this group of banned guys creates. The prevalent Greek references are also something that many a UIUC student alike would perk their ears to.
3. Animal House:
This movie has everything that every UIUC student have had to deal with at least once. Chalked full of sex, alcohol, frat boys and "cool kids" there is truly something for everyone in this movie. UIUC students watching this can at least relate to one part of this movie. While watching some of it myself I kept thinking "Wait I know someone just like that" or "That out of hand party is just like a party I went to last year". This is truly the ultimate college movie and UIUC is truly the ultimate College so the parallels between the two are uncanny.
4. With Honors:
Every stressed College senior trying to get all their ducks in a row in order to graduate can watch this movie and revel in the fact that their problems don't compare this to struggling Harvard Senior. Trying to graduate with honors is a struggle within itself, without the problem of a homeless man holding your paper hostage. Throughout the movie the protagonist begins to find himself, something every UIUC student is forced to come face to face with eventually. The every lurking college question "Who am I?"
5. Mona Lisa Smile:
While you might be surprised to find this movie on this list, it does compare to aspects of UIUC life. A lot of the students on this campus have had the privilege of having a class or professor that really challenges their views and pushes them to become the best people they can be. If you have not had a class or professor like this yet, hang in there because they exist, and they can be life-changing.
6. Love Story:
Of course a sappy movie had to included somewhere on this list. Like it or not, love is in the air at UIUC. I feel as though I personally see couples everywhere, or I hear my friends/acquaintances talking about their significant others and all the cutesy stuff that they do. I also know many married couples who met their spouses on this campus. Whether you are a pessimist or optimist when it comes to love, this campus is crawling with it. Many college couples can relate to the struggles of the couple in "Love Story" as many of the students here also come from vastly different backgrounds.
7. 21 and Over:
This list could not conclude without this movie on it. All college students on this campus who have turned 21, or who have had friends who have turned 21 can relate to this movie. There's always that pressure that your 21st birthday has to be the best of your life. Students feel the pressure to provide their friends with a great 21st and they expect the same from their friends. The struggles throughout the night are struggles that many UIUC students encounter on a drunken night out.
8. Saint Elmo's Fire:
This movie highlights the struggles that recent graduates and upcoming seniors are faced with. The uncertainty that can come with your 20's is very real. A great group of friends, especially ones who you met in college and know you, can be very helpful during these rocky times. This movie provides advice without even trying. Stay close to your UIUC friends because they will be your lifelines after graduation!
9. Legally Blonde:
Every UIUC student has had at least one "epiphany" of sorts where they realize it is really time to get down to business and time to succeed. Whether it be after a breakup like Elle, or after a failing grade, this is a very real thing for college students. And given the intensity of University of Illinois classes, it won't always go seamless or as planned, but if you work hard the outcomes can be very good.
10. Neighbors:
Living far from most Frat houses, I don't personally have this problem however I know many UIUC students who can sympathize with the poor couple in "Neighbors" who find themselves living next to a rowdy fraternity house. Fraternity houses can be loud, especially on this campus given the number of them. It also doesn't hurt that Dave Franco came to the University of Illinois to promote this movie.
---
---
Related Articles