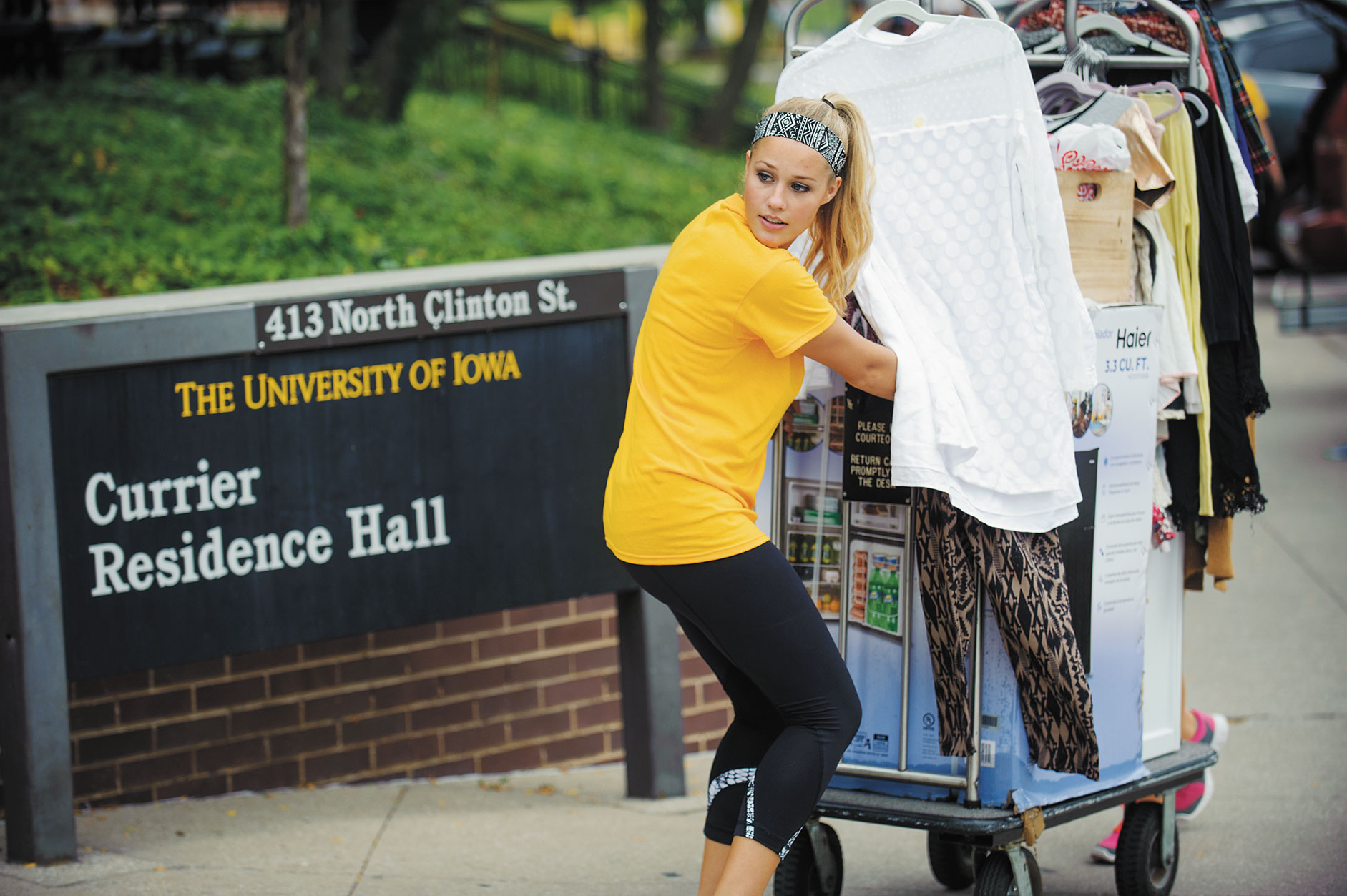 Move in day can be stressful, sweaty, and sometimes, an overall mess. It's nice to know some tips that can make move in day a little bit easier, and of course, a little bit faster!
1. Know the Game Plan
The University of Iowa has designated for everybody so that it's not a cluster and a mess of a process. You will get an email on your housing application that tells you what time and what day to move in. Best advice is to talk to your roommate about timing. If one wants to show up a little bit earlier to get a majority of stuff moved in, and then the other come in to move in theirs. This helps with not having so many people in the room and it getting really hot really quick.
2. LABEL LABEL LABEL
Being organized can do wonders, so why not label everything! This helps so much with unpacking everything and finding a place for it. Instead of searching where that lamp is, why not label what each box contains. With that, have your clothes already on hooks, so hanging clothes will be easy breezy! Another benefit labeling boxes, you'll know what boxes contain fragile items, and which boxes can be tossed around. Help yourself, and label everything!
3. Stay Hydrated
Move in day can be hot and toasty, so it's VERY important to stay hydrated. You'll probably going up the stairs, carrying boxes, and you'll be around other who are probably hot too. You don't want to pass out in the middle of unpacking, or going up the stairs. So drink plenty of water!
4. Stairs Will Be Your Friend
Stairs? Seems like a terrible idea, but they will make things a little bit easier. The elevators will already be jam packed, so why not get some steps in and take the stairs! This will help save some time from waiting for the next free elevator, and spending time in a crammed space. For some, it can be difficult due to maybe living on the 12th floor, but if you were lucky to be on the 2nd or 3rd floor, this will help a ton!
5. Don't Bring Everything With You
Bring your whole closet is probably not the most ideal thing to do on move in day. The best thing to do is to bring just the essentials. You don't really need those brand new snow boots until it actually snows. Best thing to do is bring clothes and shoes that fits the season, so those thick sweaters and snow boots can be left at home for now.
So remember, you don't need to bring EVERYTHING with you. Know what time and what day you're moving, and whether you're showing up earlier or later than your roommate. Stairs can be your friend, and most importantly stay hydrated! Move in day is the day to recognize you're going to be on your own, so why not make the best of it and have a good memory to remember?
---
---
Related Articles