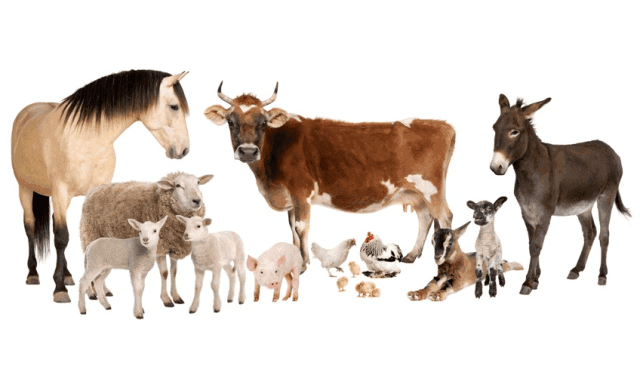 ASC 102 will probably be the second animal science course you take as an animal science major at the University of Kentucky. A lot of students talk about how difficult the class is and how hard it is to get an A. While this is true, what makes the class a favorite of many is how hands on and thrilling the labs are. Here are some of the many things that make this course so popular in the college of Agriculture.
1. Weekly Farm Visits
Every single week in this course, you will go to a farm! There are 4 farm units you will visit throughout the semester: the sheep unit, the beef unit, the dairy unit, and the poultry unit. Most people like the sheep the best-because you get the most hands on experience. But each animal unit is a unique experience and definitely makes you look forward to lab each week.
(above is a picture from the dairy unit during one of ASC 102's labs)
2. Baby animals!
You'll certainly be guaranteed up close and personal visits with lambs and chicks, and if you're lucky you'll get to see baby calves as well. Some classes have been lucky enough to see the sheep and cows give birth!  The professors will often let students take pictures which means you can make all of your friends jealous of what you get to do in class every week.
3. Hands on experience
Each lab has some form of hands on experience with the animals. You get to handle the chicks during the feeding experiments and the roosters during artificial insemination. You get to feel the inside of a cows rumen, measure and weigh different sheep breeds, and even get blood and stool samples from the sheep. There's always some form of contact during the labs-which makes it exciting. And messy.
(a picture of me during a visit to the sheep unit during lab)
4. Knowledge that you can use in real life
The best takeaway from ASC 102 is probably how much new information you are absorbing if you weren't one of the students who grew up on a farm. Unlike a lot of your first year math and science courses, you've probably never taken an animal production class. You will learn so much about each food animal, and a lot of this information will help you understand things you see and hear about on a daily basis.
5. Being able to defend the food animal industry
The animal food industry is a complicated and controversial topic in today's culture. If you're taking ASC 102, you are probably an animal science major. As an ASC major, it can be hard to listen to everyone debate about the meat industry, since that's a lot of what your studies revolve around. This class is kind of the first real introduction that you get to the industry, and you learn a lot. Now you have genuine scientific basis for your arguments for this industry and lifestyle.
ASC 102 can be a challenging course, but it is one of the more fun classes you take in your first two years of college. Not only are the labs incredibly hands on and exciting, but the lectures finally allow you to feel knowledgeable and reliable in the topics you are passionate about. Not to mention that both professors currently teaching the course are awesome!
---
---
Related Articles