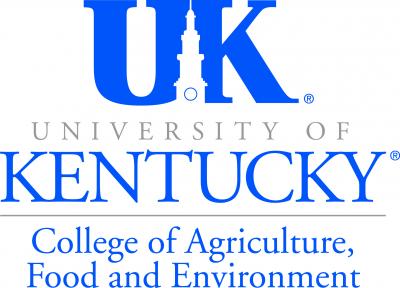 GEN 100: Issues in Agriculture, Food and Environment is a required course for all incoming freshman with a declared major in the College of Agriculture, or those who are undecided within the college. It gives students their U.S Citizenship CORE requirement, and must be taken during students first semester at UK. Each section will have a diverse group of students in varying majors, and each section has slightly different structures and may discuss different things. So why is this class so important for incoming agriculture students?
1. Not all incoming freshman have any background in agriculture
While many students coming to UK grew up living within an agriculture-based community, just as many did not. It can be overwhelming jumping into a program with people who have so much more experience than you do. GEN 100 allows everyone to come together and is taught as if nobody has any agriculture experience. It's a way to be sure the people who are new to agriculture can feel comfortable and as much a part of it as those who have lived on a farm their whole life. For those students who have a background, they get to see it all; more than just what they are comfortable and familiar with.
2. Many people entering the college don't understand what agriculture really is
When people think of "agriculture", they often think of farming. However, agriculture is the basis for almost everything you consume and purchase. It rules the world around us in so many invisible ways. Agriculture itself is all about the raising of crops and animals to form a  product- and think of how much more than just "food" is being made from farming crops. Not only this, but there is the environment, population, culture, and so much more. GEN 100 gives students a well-rounded idea of all that the college encompasses.
3. It's a good way to get people involved and excited about being in the college of Ag
This college is a family. It's smaller than others, and almost everyone in it is passionate about what they're studying. GEN 100 is the first glimpse of this college experience, and it shows all of the colors of the college, and what it means to be an Ag-Student. There are many guest speakers from all departments of the college that inform students about many things going on throughout the campus in relation to Ag. The students in GEN 100 are also introduced to on campus events and organizations they can be a part of-which is a great way to get freshman involved!
4. It allows students to hear about issues and topics that they may want to explore more about
Because of how many topics are discussed and how these relate to so many interest groups, students could completely turn their goals around because of GEN 100. While this especially relates to undecided students in the college, it can relate to anyone. The course dives into some very exciting topics like environmental science, GMO's, animal ag, wildlife, nutrition, and even social issues like welfare and food stamps. Hearing about all of these issues can make a student want to get even more involved with these topics. This could mean finding a research lab that works with these things, joining a club, or even switching majors.
5.  It's a way to bring together all of the different majors within the college
Agriculture is hugely diverse. The college itself has majors like animal sciences, family sciences, human nutrition, merchandising, sustainable agriculture , biotechnology, forestry, agriculture economics, and more! Some of these wouldn't seem to relate to each other whatsoever, but GEN 100 brings those all to the same table within common ground. It allows students to explore their peers majors while continuing to get excited about their own!
The University of Kentucky College of Agriculture, Food & Environment is basically one big family. But considering how diverse it is, it's hard to bring everyone of different interests together. GEN 100 allows this to happen, while also providing students with the chance to truly understand what it means to be part of that family. It is meant to help guide undecided students to a major in the college, and get students excited about what they'll be studying for the next four years. Every freshman student has a slightly different experience in the course, but that's what makes it so unique!
---
---
Related Articles