WRD 111: Composition and Communication II is the second course following WRD 110. These courses are required for all incoming freshman and covers the CORE writing requirement. The classes encompass writing, speaking, and digital studies. Topics discussed often revolve around current events and social issues, and these topics are pressed into all kinds of assignments. WRD 111 is not necessarily "loved" by freshman, but nonetheless everyone has to take it. Here are some skills that will help you get by in the course, and hopefully get an A!
1. Creativity
The class has a lot of opportunities for students to create their own projects, papers, and presentations. While this may sound like an opportunity for you to do whatever you want with assignments, it does require an amount of creativity. The more creative you are, the easier it's going to be to feel motivated to do the work required of you. This will also make the class more enjoyable.
2. Research
Being able to do proper research is an essential tool for this class. Most assignments require some level of research and you must avoid plagiarism in all instances. Therefore, being able to cite sources and find information using university resources is going to help make this class easier for you from the start. The good news is that this course is also designed to help students with this skill, so there's plenty of room to learn and improve throughout the semester.
3. Organization
While this is key in all college level classes, it's especially important in a class like WRD 111. Often there are many assignments happening at one time, which means you have to be able to organize these projects as they are assigned and due. Organization may mean deciding when to work on what, or it may mean keeping the assignments organized in folders or on your assignments. It's important to keep the syllabus handy and use a planner daily. All of this is essential to success in this course.
4. Public Speaking
Unfortunately, both WRD 110 and WRD 111 have many levels of public speaking throughout the semester. While this is sometimes in the form of full presentations, it may just be within class discussions. Class discussions are almost a daily occurrence in the course, so the ability to speak well in front of others is pretty important. If you thrive at this type of communication, that's great. If not, UK has many resources available to help student with public speaking.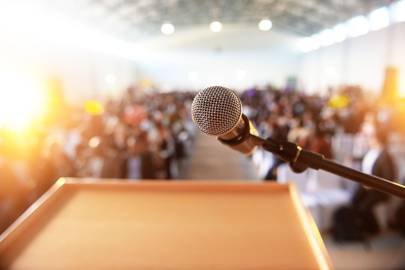 5. Time Management
As mentioned before, the course often has many different things assigned at similar times. Not only can there be many at once, but some of these can be relativity lengthy assignments. Because of this, time management is key. Waiting until the last minute to complete any assignment is never a good idea. Being able to work ahead of a deadline is very important, so try your best to keep up in WRD 111. No procrastinating!
6. Teamwork
Many skills like organization and time management are individual skills that only you can control. However, teamwork is all about collaborating and working with others. Every WRD 111 sections is slightly different, but most of them will involve at least one team project. Being able to bring all of your individual skills to the table, as well as absorbing skills of others is very important in this course.
100 level College English is not always a favorite for incoming students, but we all have to get through it. WRD 110 and WRD 111 are important courses to helping students gain writing skills, speaking skills, and critical thinking skills. These skills will help every student in any major succeed in their degrees.
---
---
Related Articles