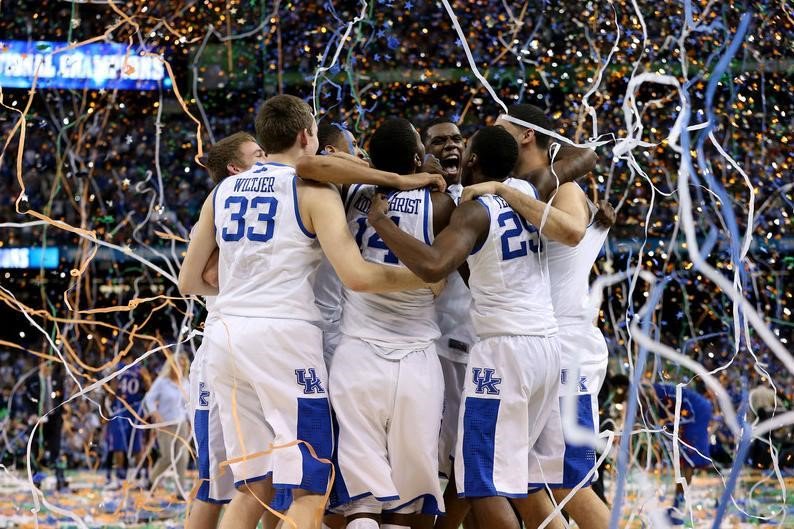 Ever wonder why University of Kentucky is the best school? Here are 10 Reasons the University of Kentucky is Better than Any Other School!
1. Kentucky folk
People in Kentucky are abnormally nice. Here in Lexington, you'll have more doors opened for you, and you'll hear the word "ma'am" more than you have in your entire life. People here are just about as friendly as it gets, as long as you don't bring up a UK basketball loss.
2. Two words: Rupp Arena
You simply can't find anything else quite like it. Even if you don't like basketball, a game in Rupp Arena will be one of the best experiences of your life! You have no idea what you're missing if you don't go to the basketball games.
3. The amazing dorm rooms
This is a fairly new feature, but UK dorms are probably one of the best in the country. All have air conditioning, and most of them have bathrooms, private bedrooms and full-sized, tempurpedic beds. All your friends living in dorms with linoleum floors and practically sharing a bed with their roommate will be seriously jealous.
4. Having a football team without the pressure
Sure schools like Alabama and Ohio State get the luxury of a National Championship every few years-but that also comes with the pressure of losing. When a football team loses at a school like that, the whole place shuts down. Here at UK, you get to play all the great teams, you get SEC-style tailgating, but when you lose-nobody's that upset about it. All the fun, without the stress.
5. Downtown Lexington
UK's campus is a city within a city. So while the campus is great, it's attached to another awesome city. Downtown Lexington isn't too big, so it lacks intimidation. But it still holds the "city-life" charm that's great for Friday nights.
6. There's over 20,000 students
Going to a big school may seem intimidating, but it comes with more perks than you can imagine. This means you have 20,000 friends to choose from. If you're worried about fitting in at college, you can know that one of those people will be like you. It means more faculty and staff, more majors, more resources, and more opportunities.
7. The campus
UK's campus is the perfect medium. It's right in the middle of a "big" city (if you can even call Lexington that), but it absolutely feels separate from the city life. When you're on campus you feel like you're on a college campus. It's the perfect fit.
8. Service dogs: everywhere
No kidding, you will see a service dog between every class, and maybe even IN every class. UK has two separate organizations that have college students training service dogs. They will make your days better. And yes-you can pet them!
9. On campus food
The dining courts are nothing to brag about. But we make up for it with Chipotle, Jamba Juice, Noodles & Company, Blaze, Qdoba and more. Not to mention a Panera that delivers to campus. We also have three Starbucks on campus, one being the largest in Kentucky. Did I mention you can use your meal plan on Chick-Fil-A, Panda Express, Starbucks and Subway?
10. Keeneland Keeneland Keeneland
You cannot get anything that comes even close to this at any other school. If you don't know how to bet on a horse race by the time you graduate-you might as well have not earned a diploma at UK. Keeneland is certainly the heart and soul of Lexington, and you really should take advantage of it.
---
---