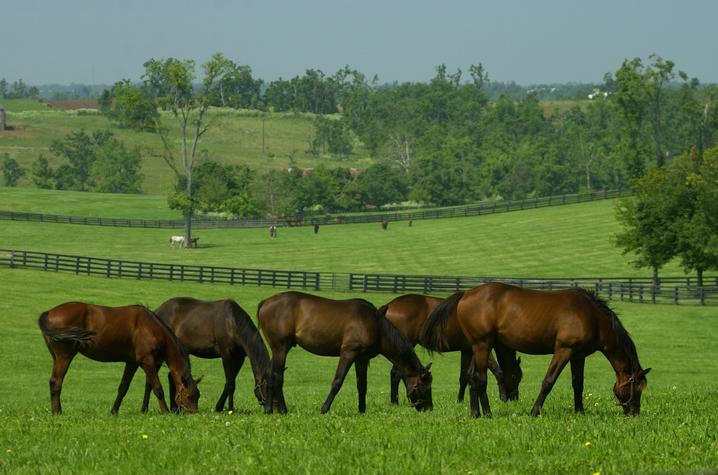 The College of Agriculture, Food and Environment is one of eighteen colleges at UK. It's rare that you'll here complaints about this college, the students within it typically have a great experience with the community they are in. Most students from the area can relate to some form of an agriculture background, so the school is close to heart for so many. It holds endless benefits to it's students, and here are just some of those great virtues!
1. It's one big family
The college of Ag is truly one big family. Everywhere you go there are smiles and warm welcomes. We all respect and care for those around us, and you can feel that as you become a part of the community. You will feel cared for and valued everywhere you go! Not only this, but the classes are often smaller than other parts of campus, and this makes for better relationships with faculty, as well as other students.
2. Smaller college=smaller competition
Especially if you're deciding between a major in this college vs. the college of arts and sciences, take size into consideration. Since we are smaller, there is overall less competition. This means you have better chances of getting into the classes you want, and you have a better chance of getting scholarships from the college.
3. Amazing clubs and organizations
There are so many ag-related clubs a UK! The horticulture club meets weekly and spends their time at the greenhouses. UK Block and Bridle participates in all kinds of community events related to livestock. There's also the livestock judging team, the sustainability council, horse racing club, the rodeo team, farmhouse fraternity, and so many others!
4. Campus events
As an ag student, you get to be a part of some awesome events. You'll be the first to hear about local farmers coming to campus, and you'll get to enjoy the fresh produce that they provide. You can attend UK's annual agriculture field day- an incredible day for all of its students. You'll also be able to participate in the annual ag-career fair, an awesome way to find jobs and internships. There's always something going on!
5. A growing field
Agriculture may seem to be old-school, but it's actually incredibly vital to all of our future. Especially the fields of sustainability and environmental issues, these are huge issues that will continue to need support and jobs in those areas. Not only this, but biological and agriculture engineering are huge to the future of biotechnology. There are no shortages of job opportunities in the many agriculture focused job sectors.
As you can see, there's countless things that make this part of UK stand out! There's even so much more that the ag campus has to offer, like the fact that there's a slaughter house below one of the buildings, or the delicious ag deli that provides students and staff with the best fresh food! If you've never given this much thought-check out this part of campus the next time you're walking around UK!
---
---
Related Articles