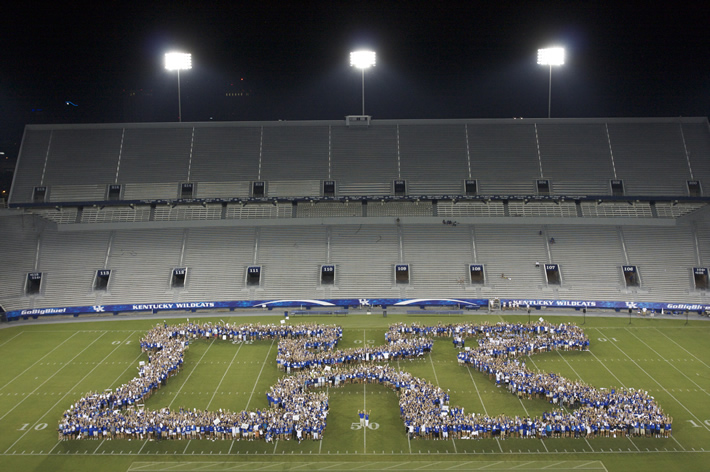 Being a large university with more than 30,000 students on campus, there is something here for everyone. There are hundreds and hundreds of clubs and organization here at UK, and these clubs don't leave anyone out. Whether you are interested in meeting new people, having fun, or continuing a special interest, UK has a club for you! Here are some popular clubs for different types of students.
1. Animal lovers
The two best clubs at UK for animal lovers are 4 Paws 4 Ability and Wildcat Service Dogs. Both organizations work with service dogs in training around campus. 4 Paws is a national organization, their main purpose is to socialize their dogs before they go through more intense training. It is the larger of the two clubs, with over 20 dogs on campus and over 100 club members. Wildcat Service Dogs was founded at UK and is much smaller. They have anywhere from 4-8 dogs in training around campus. They get their puppies when they're around 10 weeks old, so they train them and socialize them!
2. Sports fanatics
There's so many options for non-varsity athletes to get involved around campus. There are intramural teams and club sports which are hugely popular. For girls, CHAARG is an all-girl fitness club on campus that encourages girls to live their best, active life! It's a national organization too, and it is a great way to make friends and live happy and healthy while at school. Some other sporty clubs include the backpacking club, outdoors club, and the Snowcats- the snowboarding/ski club!
3. Political activists
There are plenty of political groups at UK for students from all ends of the spectrum. Some popular options include UK's College Republicans, College Democrats, Feminist Alliance, and UK Socialists. There are also some more specific groups such as the "United Students Against Sweatshops", and the "Medical Students for Choice at UK". All of these clubs are welcome on campus, regardless of their differing opinions!
4. Academic interests
There are many clubs for specific majors and academic interests such as ag-biotech club, pre-med and pre-vet club, chemcats, ecology club, economics scoiety, geology club and so many others. There's more generic clubs such as "Women in STEM", "Mock Trial", "Minority Educators Association" and "The Investment Club". There's really no shortage of clubs when it comes to your academic interest!
5. Religious followers
For UK students of all different faiths, there are options for everyone! One of the most popular religious clubs at UK is CSF (Christian Student Fellowship). Even if you aren't in the club yourself, they host very popular events all around campus, all year round. Some other faith oriented clubs include Black Voices Gospel Choir, Campus Outreach, Buddhist Student Association, Muslim Student Association, and YoungLife College.
6. Southern folk
Being that we are considered a southern state, there are plenty of activities for those that love being around rich agriculture! One very popular club is the UK Livestock Judging Team. This team competes across the country while they judge sheep and cattle at competitions with other schools. Many UK students participated in 4-H in high school, so this allows them to continue some of those hobbies-and skills! Other agriculture related clubs include  the agronomy club, horse racing club, horticulture club, and the community garden club.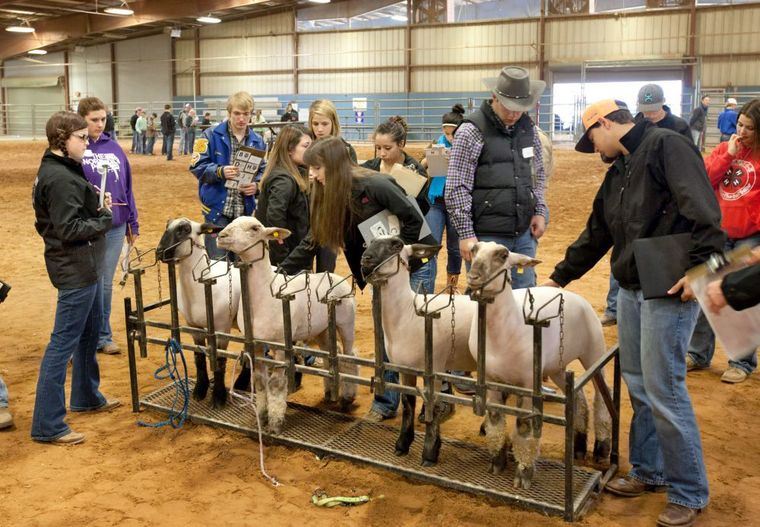 As you can see, there is such a variety of clubs to be apart of at UK. This is a short list, and there is so much more to explore throughout the campus. Find out what's right for you, and explore your options so you can make friends who enjoy the same things you do! Don't miss out on these amazing organizations.
---
---
Related Articles