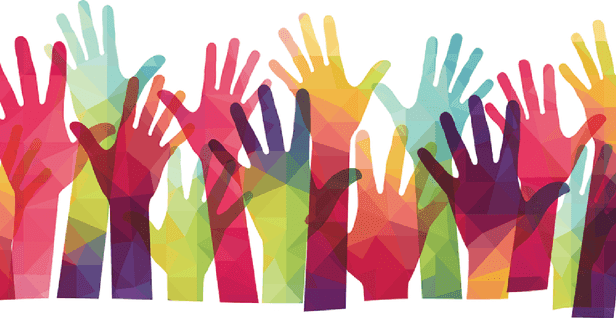 Here in Lexington, there is no shortage of ways to give to those around you, in your community and those outside of it. Whether it's through volunteering, donating, or activism- there are so many ways you can help others while being a UK student. Here are just some of the ways you can do this!
1. Campus Kitchen
Campus Kitchen is an organization founded by UK College of Agriculture students. Their mission is to feed the hungry and reduce food waste. You can join the organization, or attend their events throughout the school year. It's a great way to not only join a UK affiliated club, but to give back to others while doing it.
2. Lexington Humane Society
LHS is located less than ten minutes from campus. To become a volunteer, you have to attend one training on a Saturday, and then you will be an animal volunteer! As a volunteer, you can come in to the shelter whenever you'd like and just cuddle with the kittens, cats, dogs, and puppies. You can also help clean cages and assist people with adoption questions. There are events hosted by LHS that need volunteers to, so you would  be able to help with these too!
3. Dance Blue
Dance Blue is an annual event that brings together tons of clubs and organizations to help raise money "For the Kids" to the Golden Matrix Fund, a children's cancer fund. Find out if one of the organizations you're involved with on campus is participating, and become a part of it! To get involved, you will help raise money, help run events, and maybe even be a dancer! The main event takes place in February each year, and involves 24 hours straight of dancing!
4. College Mentors for Kids
College Mentors for Kids is a national organization that pairs a college student with a child in need. This student becomes a mentor and a friend to a kid who may not have someone to look up to. Not only is this an overall support system for the kids, but it encourages them to go to college- and they  now have someone in their life to set an example for that. That person could be you!
5. Habitat for Humanity
Habitat for Humanity is another national organisation that has a place right here in Lexington! The organisation does everything from home building,  neighborhood work, homeless shelters, and disaster relief. For UK students who want to work directly with those in need and see the difference made with their own eyes, this is a great place to way to get started.
These are just some of the ways UK students can give back while in school. Not only will they be able to make a difference, but they will most likely learn from these experience, and make friends along the way! There are more than enough ways to help others directly on campus, or on the streets of Lexington.
---
---
Related Articles