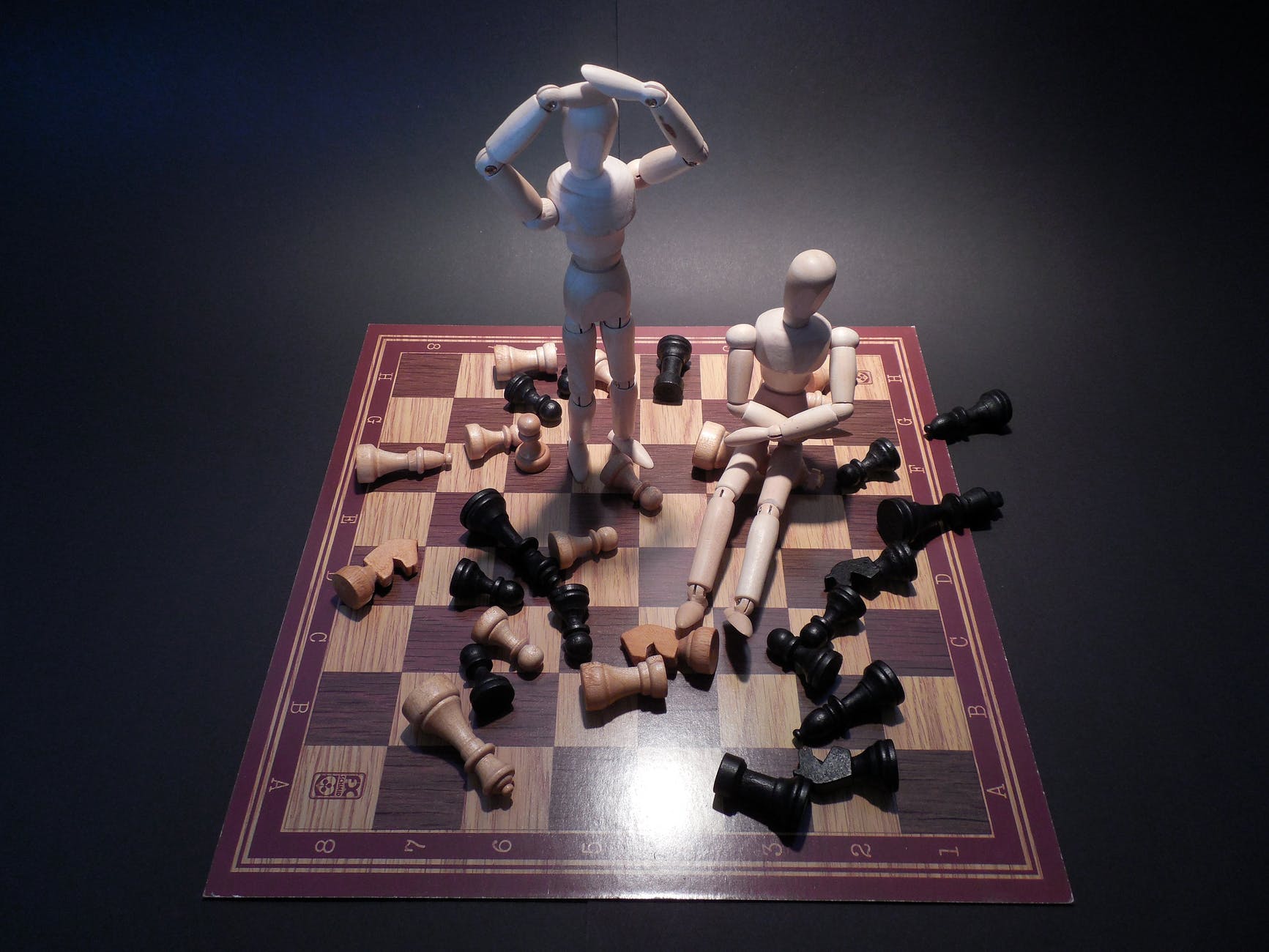 So you're making good progress towards your degree when suddenly something happens. You failed one or more of your classes! Maybe there were some circumstances outside of your control. Maybe it was through some fault of your own. But the truth is, you've made no progress on the degree. What do you do next? Are you doomed? Fear not! Here are 10 next steps to take after you fail classes at UMD.
1. Talk with your advisor
So you've failed a core class and the last thing you want to do is to admit it right? Wrong. Your advisor can see that you've failed regardless of whether you tell them or not. Admitting you failed might do you benefits. Your advisor can probably set you up with a tutor or offer study sessions so you can pass the class the next time (hopefully).
2. Get a tutor involved
Maybe the problem was that you weren't getting the material. A tutor might be able to help with that. Tutors can help provide one on one assistance. Be warned however that they do cost a pretty penny. But it might be worth an arm and a leg just to get your degree.
3. Look up the repeat policy
It helps to know how many times you can repeat a particular course before you are out of the major. For UMD, you can attempt up to 18 credits. You can attempt the same course twice, which means if you fail once, you can only try once more. If you fail the second time, you are out of the major.
4. Join a study/remedial session
In the unfortunate chance you are at risk of failing the class a second time, try going to the free remedial sessions for lower level courses. You'll find help from qualified tutors and students who are in the same boat as you!
5. See if you qualify for Freshmen Forgiveness
If you repeat a course during your first 24 credits at UMD, there's a thing called Freshman Forgiveness that helps you. The failure will still appear on the transcript, but it won't affect your GPA. This is useful because Freshman don't know their way around campus and college yet and so might fail a class or two their first year.
6. Check to see if you are on Academic Probation
Academic Probation is when your  cumulative GPA falls to below 2.0 for any given semester. You must raise your GPA immediately (be above a 2.0) the next semester or else you will be academically dismissed. If you've been placed on probation, then God help you because you've really screwed up. Take a light course load next semester to boost that GPA so you're out of probation.
7. Take a lighter course load next semester
Could it be that you're simply being overwhelmed by all those credit hours? Try to take less next semester! If you're comfortable with 15 credits, why push yourself with 18? Stress is your number one enemy, not math tests!
8. Know you are not a failure even if you failed
Are you depressed because you failed? Don't go down that road. It's OK to fail. The university expects you to fail at some point in your career. You can still graduate on time even if you fail a course because the university allows for that in their schedules. Failing doesn't make you worthless. So don't even think about quitting!
9. Are there any extreme circumstances that might allow a waiver?
Even though the university officials might not seem human, they are and they do have feelings. So if you had an extreme circumstance this semester, they might grant you a waiver and not count the course towards your repeat limit. Say your dad died or your mom got really really sick (like in the hospital), the university might grant you the waiver in light of your circumstances.
10. Have a plan to pass next time
Since you can only attempt a course twice, it is wise to have a plan for success the second and final time you can take a course. Maybe you were fooling around the first time. Well you'll need to be serious this time around. Your future depends on it. Spend less time with friends and more time hitting the books if need be.
Hopefully you enjoyed reading about 10 ways to deal with failure at UMD. God forbid you never have to use any of the tips, but they are there if you ever need some help. Strive towards the end result the first time and know there is always someone ready to help you back up when you fall down. Just don't fall down right after getting back up!
---
---
Related Articles