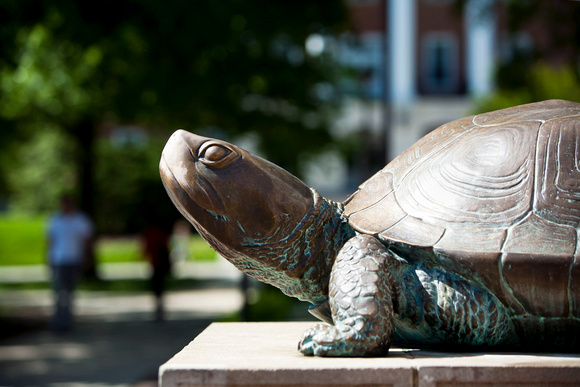 College can be a struggle to get through. So where do you turn when you're in trouble? If you're at UMD, these recourses can help you on your journey. Here are 10 UMD resources you may not have heard of!
1. Testudo
I'm not talking about the turtle sitting in front of McKeldin Library silly. I'm talking about the online resource you should have learned about during your first week here. Testudo can solve most of your current student needs such as course registration, grades, transcripts, financials, academic calendars, and academic deadlines.
2. ELMS Canvas
Or ELMS for short. This website is a handy course planner that lists all your classes and upcoming assignments. You can message your classmates and professors through here.
3. WebAssign
Everyone hates it. It's the preferred way for math professors to assign homework usually due at random times in the morning (like 4:23 AM). But you gotta do it anyways. I suppose it's environmentally friendly.
4. UMD Website
Good for finding out if school is closed. Enough said.
5. Department website
Useful for finding out about event pertaining to your major. Also good for looking for jobs and internship opportunities. Plus, you can schedule meetings with your advisors which everyone has to do every single semester.
6. STAMP website
You can find out interesting events taking place at STAMP. Also good for when you want to know when the food court closes.
7. UMD Library website
The website has a treasure trove of academic research articles. You'll be here often since most papers require at least one citation from a research article found through the website.
8. Free Adobe Suite (including Photoshop)
That's right. As long as you're a UMD student, you get free, unlimited access to the entire Adobe Suite. If you graduate, you can take the software with you. How cool is that???!
9. Terrapin Express
So you can recharge your Terrapin Express when your money is low. You can use Terrapin Express in the various cafes on campus as well as the food court.
10. Writing Center
If you're struggling in writing, you can book an appointment on the website which also offers tips to help you become a better writer. There's a handy FAQ section.
---
---
Related Articles