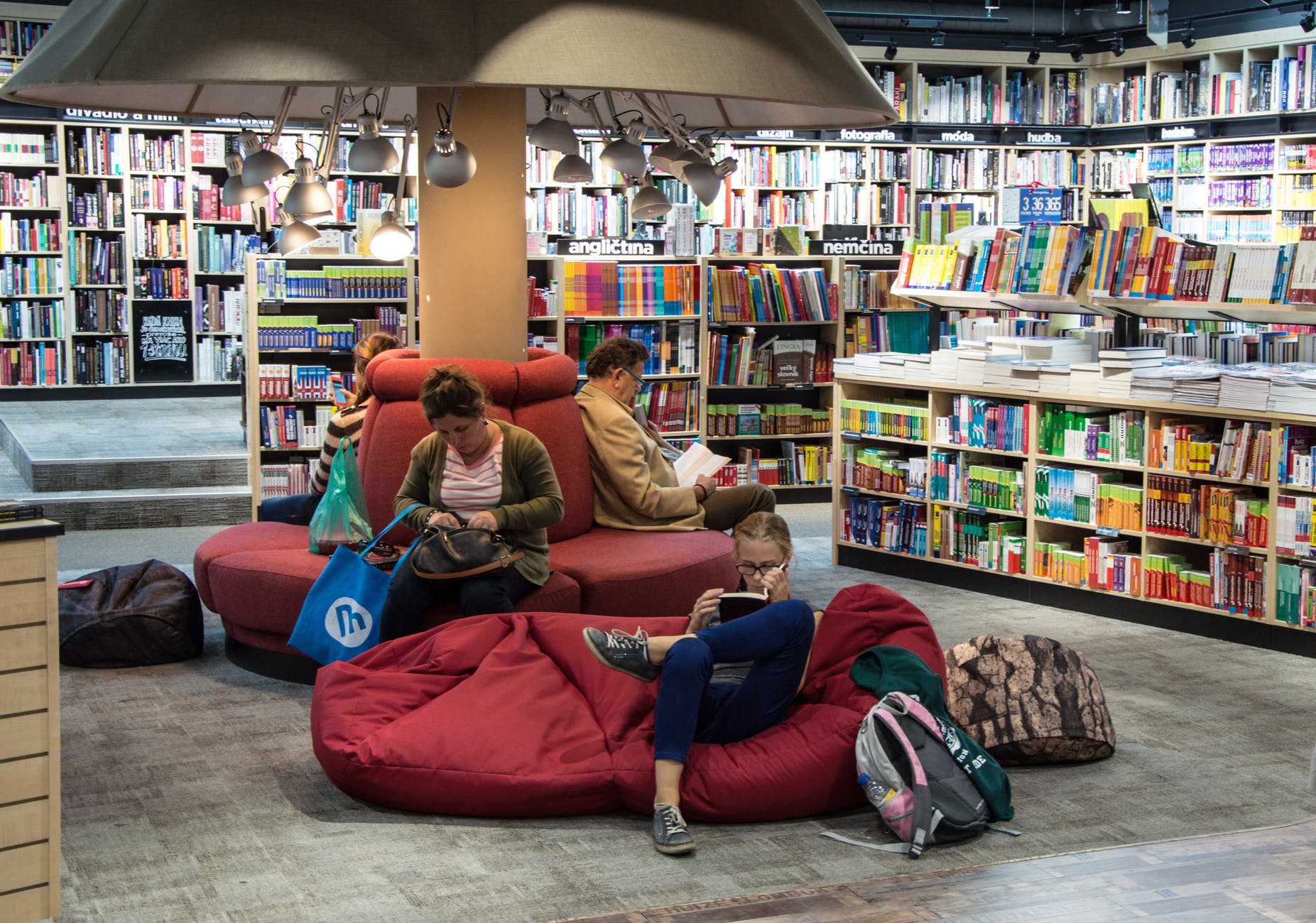 In the book Harry Potter and the Chamber of Secrets, there is a memorable quote from Ron when Harry asks why Hermione as run off to the school library. Ron replies, "Because that's what Hermione does. When in doubt, go to the library." Such sound advice isn't it? And while UMD's libraries (yes, there are more than one) may not be as magical as the one at Hogwart's, they are still useful tools in the quest for knowledge. Here are 5 facts about UMD libraries.
1. Largest university library system in the Washington D.C-Baltimore area
The University of Maryland library system consists of 8 different libraries. 7 are at the College Park campus and the 8th is at Shady Grove. All together, these 8 libraries hold around 4 million volumes and over 17,000 e-resources (ebooks). This makes Maryland the 10th largest holder of electronic resources in the 125 member Association of Research Libraries. The libraries can be accessed by students, faculty and the general public as to promote the free flow of information to anyone who wants it.
2. The first library on campus wasn't just a library
Back in 1893, builders decided it was time for the university to have a library. So they built one where Tydings Hall now stands (right off McKeldin Mall). The library wasn't just a place to find resources though. It was also the place where people went to get exercise. That's right, the first library was also a gym. Imagine trying to study for a test amid sounds of people running one floor below you! Evidently something had to be done so in 1931, the Shoemaker building was built as the main library and the old library was turned into a full gym. Shoemaker building still exists today but it is no longer being used as a library. The first library was torn down in 1958.
3. Terrapin Learning Commons (TLC) at McKeldin Library
McKeldin library consists of 7 floors and a basement. During the summer of 2010, the Dean of the University of Maryland library system announced plans to completely renovate the second floor in order to turn it into a technology friendly environment. The ultimate goal was to convert McKeldin into a study-oriented, laptop-friendly central library for the university, and perhaps creating a floor specifically designed for graduate students. Terrapin Commons opened for the Fall 2011 semester and contains multimedia workstations, quiet study rooms, and laptop lockers which can charge laptops in between classes. In 2012, the floor added a "Tech Desk" where students could get assistance with a variety of problems. The TLC is also home to 4 3D printers.
4. So many resources at Hornbake Library
Hornbake library may not be the best known library on campus, but it is by far the most interesting. Hornbake is home to the College of Information Sciences, the Human-Computer Interaction Lab, the Gordon W. Prange Collection (Japanese print publications issued during the Japanese Occupation after WWII), Library Media Services (the central campus audiovisual research and instructional library facility), the Katherine Anne Porter Room, and the Maryland Room, which houses Special Collections and University Archives. The Human-Computer Interaction Lab is one of the oldest in the world being founded in 1983. It is an interdisciplinary lab with students and faculty from Information Studies, Computer Science, Education, English, Business, and Psychology. Current work includes new approaches to information visualization, interfaces for digital libraries, multimedia resources for learning communities, and zooming user interface (ZUIs).
5. Michelle Smith Performing Arts Library
The newest library on campus, the Michelle Smith Performing Arts Library opened in 2000 as part of the Clarice Smith Performing Arts Center and is home to the university's music, theater, and dance materials; the collection includes 56,000 books, 156,000 musical scores, 130,000 audio and video recordings, 4500 microfilm titles, and 281 active journal subscriptions. The library's public areas include a large main reading room with individual study carrels, a separate reading room for special collections, a lounge-style study room, a seminar room, and a study room. Connecting the library to the Smith Center's Grand Pavilion is the multi-media exhibitions gallery, with an adjacent lecture/concert room. In addition to the general collections, the Michelle Smith Performing Arts Library is home to the Special Collections in Performing Arts. Some highlights include Jim Henson Works, the Liz Lerman Dance Exchange Archives, the Viola da Gamba Society of America Archives and the American Composers Alliance Score Collection.
The University of Maryland has a lot of resources on hand to help you succeed. One of these resources is the library of which there are several right on campus. If you need help with technology, you can go to the TLC in McKeldin. If you're looking for an conventional study area, head for the Smith Performing Arts Library. And if you're lost and don't know where to begin, you can always go to Hornbake because they have the resources there to help you find what you are looking for. Hopefully this helps you on your journey to becoming an enlightened Terp!
---
---
Related Articles