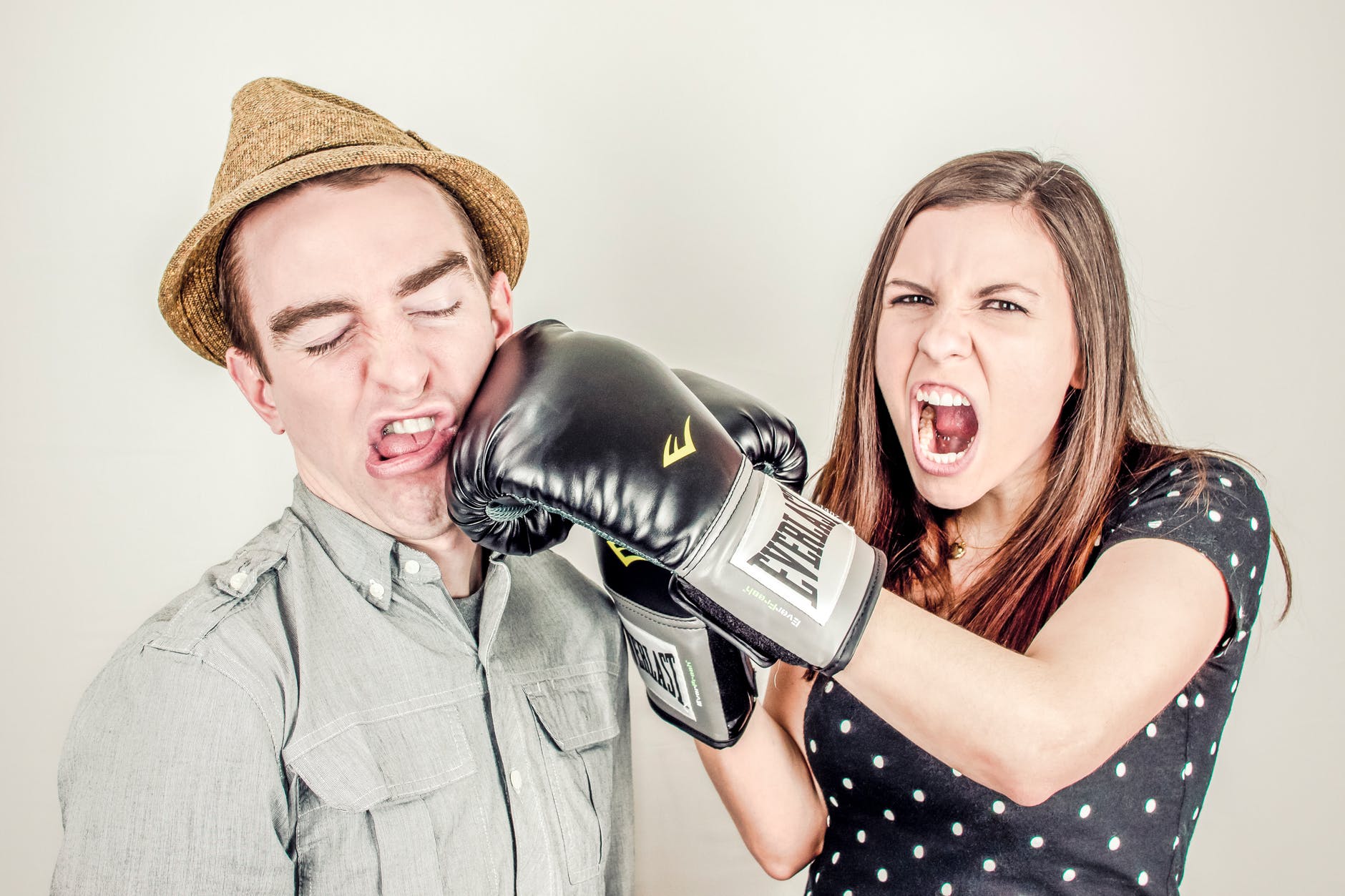 You know that one guy you just can't stand? You hate his guts and he might feel the same about you. Whether it be academics or sports, you never want to give him the satisfaction of seeing you lose right? Well, that is called a rivalry. UMD has a lot of rival schools when it comes to sports. The excitement and commitment each team has to winning is quite intense. Here are 5 of  Maryland's rival schools.
With Maryland entering the Big 10 in 2014, the two schools no longer play basketball regularly against each other. Duke doesn't even view Maryland as their number one rival…that honor would go to North Carolina. But many Duke fans and some former players grudgingly admit, Maryland is home to the team they've played the most exciting games against. Maryland has always held Duke to be their number one basketball rival with College Park rioting two times over a basketball game with one being a Maryland victory. The final game between Maryland and Duke in February of 2014 had tickets reaching $1,000 and were the most expensive in Duke's history. This just goes to show the intense interest Duke fans had of seeing Maryland play one last time.
2. Penn State vs. Maryland
The Maryland-Penn State rivalry is one of the most intense in modern collegiate history. Both schools are in the Big 10 and the Division 1 football rivalry is fierce. Penn State's dominance has been total; out of 41 matches, Penn State has won 38, lost 2 and drawn 1. Both teams are constantly looking for new recruits and one way to do so is to have every game decide who goes where. One example would be of a recruit who signed verbally with Maryland but then changed schools to Penn State on live TV in 2006. After Maryland joined the Big 10 in 2014, the first game against the Beavers included a warmup scuffle resulting in a Maryland player being suspended for one game after elbowing a referee in the face.  Maryland players then refused to shake hands with Penn State players and proceeded to win the game 20-19.
3. Johns Hopkins vs. Maryland
With Johns Hopkins being a Division III school and Maryland being Division I, you would think the two teams never meet up for a sport of any sort. And you would be wrong. Johns Hopkins does have a Division I lacrosse team as does Maryland. The Maryland-Hopkins rivalry in lacrosse has been described by both schools and the media as the greatest and most historic rivalry in Men's lacrosse. Sport's Illustrated even called it one of the best all time college rivalries. The rivalry is also fueled by location and competitiveness. Many of the opposing players have had past associations in grade school, high school, or youth club sports.
4. Crab Bowl Classic
Another football rivalry, this on and off bowl game has taken place between Maryland and Navy since 1905. It was nicknamed the 'Crab Bowl' because both schools are in the state of Maryland and crab is the signature food of Maryland. Only 21 games have been played in over a century because of  longstanding issues on both teams. In 1934, Maryland decided to cancel the series after crying foul to a Navy goal that year that ended up wining them the game 16-13. In 1964, a Maryland player gave the middle finger twice in one game over what he perceived to be an unfair judgement by the referee. This lead to a hiatus of 40 years.  The last two games were in 2005 and 2010 with Maryland wining both by 3 point margins.
5. West Virginia vs. Maryland
There have been 52 meetings between the Maryland Terrapins and  West Virginia Mountaineers with West Virginia leading 28 games to 22. The fierce rivalry can be explained by the fact that both teams have small recruitment areas and are relatively close to each other (210 miles). The last official game was in 2015 when West Virginia beat Maryland 45 to 8. Due to the game traditionally being played early in the season, both teams have historically viewed the game as a good measuring stick for the rest of the season. ESPN personality and former Maryland assistant coach, Lee Corso said, that during the 1960s, the rivalry "was really competitive because of the fact that they would sometimes come to Maryland and recruit our players, and we would try to go to West Virginia and recruit some of them … That adds to the rivalry."
It seems like sports rivalries never die, even when you've moved on to bigger and brighter pastures as Maryland has with entering the Big 10 in 2014. The joys of triumph and the lows of defeats are but steps towards a greater sport identity for the school. And while none of Maryland's rivalries come close (with the exception of Johns Hopkins vs. Maryland) to Army vs. Navy or Michigan vs. Ohio State, the passion players feel is real. Imagine not wanting your opponent to leave after their last game in your stadium because you've had so much fun playing against them.
---
---
Related Articles