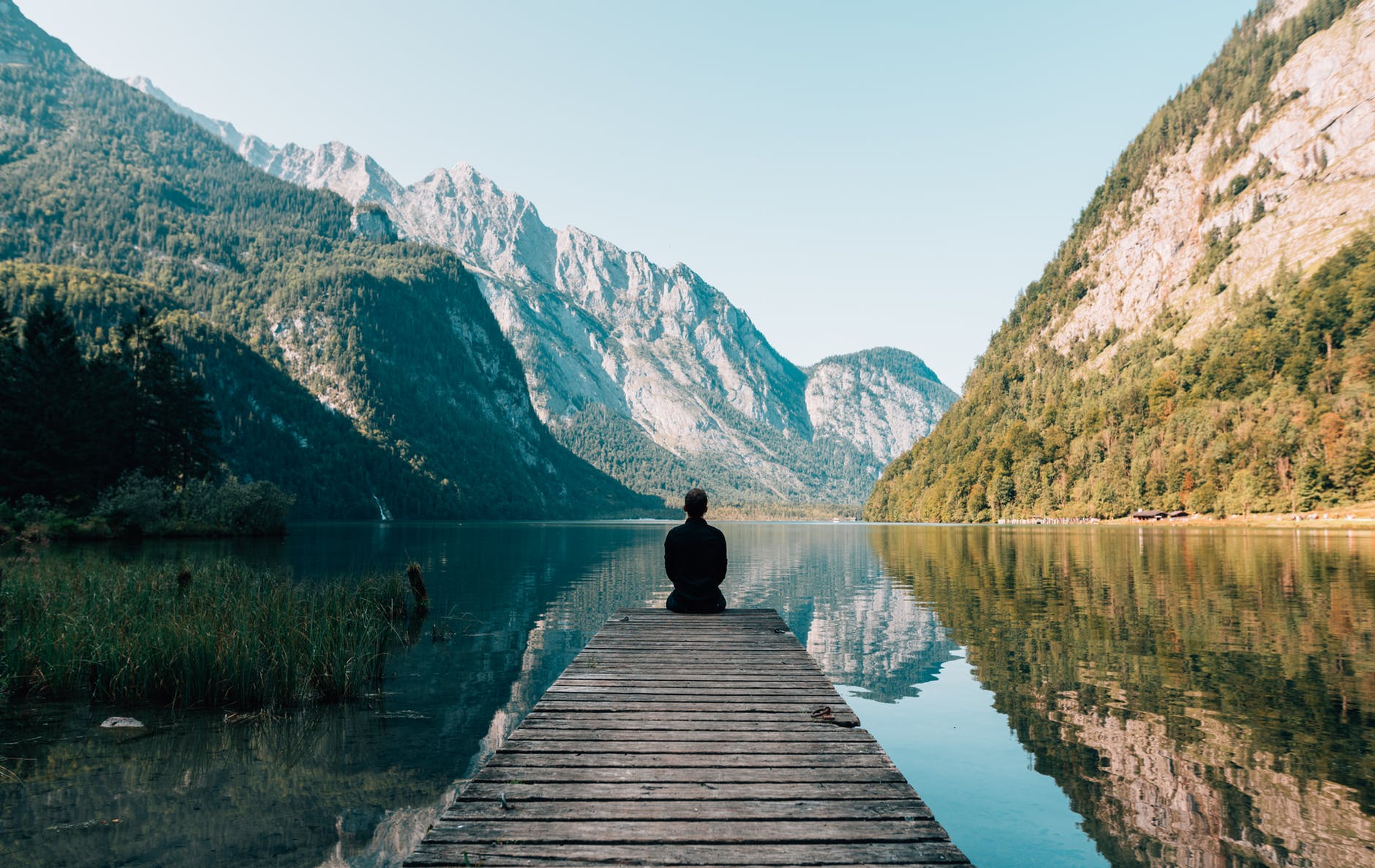 The University of Maryland is located in the state of Maryland (obviously) and Maryland is home to some absolutely beautiful mountains. They have scenic views, especially in the fall. You don't have to go very far to enjoy them either! Most are located at most an hour's drive away. Here are 5 of the best mountains to hike on close the UMD campus.
1. Sugarloaf Mountain
Located 10 miles south of the city of Frederick Md and a mile from the closest town of Barnesville, this 1,282 foot mountain is a small one compared to most other mountains. The peak is only 800 feet above the farmland. It is visible from many parts of northern Montgomery County and southern Frederick County, notably from I-270 north of the town of Germantown. Because of its geological and natural history interest, it was designated a National Natural Landmark in 1969. It is a notable example of an admission-free, privately owned scenic park. President Franklin Roosevelt considered using the mountain as his presidential retreat, but decided to choose nearby Shang-Ri-La site on the Catoctin Mountain, which today is known as Camp David.
2. Catoctin Mountain Park
Catoctin Mountain Park, located in north-central Maryland, is part of the forested Catoctin Mountain ridge−range that forms the northeastern rampart of the Blue Ridge Mountains, in the Appalachian Mountains System.Approximately 8 square miles (21 km2) in area, the park features sparkling streams and panoramic vistas of the Monocacy Valley. Catoctin Mountain Park is managed by the National Park Service, and lies north of and directly adjacent to the similarly-sized Cunningham Falls State Park. The park is perhaps best known for being home to the Presidential retreat, Camp David. The Presidential retreat is not open or accessible to the public; however, the eastern hardwood forest of Catoctin Mountain Park does have many other attractions for visitors, some of which include camping, picnicking, fishing, 25 miles (40 km) of hiking trails, and scenic mountain vistas.
3. Billy Goat Trail
The Billy Goat Trail is a 4.7-mile (7.6 km) hiking trail that follows a path between the C&O Canal and the Potomac River within the Chesapeake and Ohio Canal National Historical Park near Great Falls in Montgomery County, Maryland. The trail has three sections: Section A, the northernmost, is 1.7 miles (2.7 km); Section B is 1.4 miles (2.3 km); and Section C, the southernmost, is 1.6 miles (2.6 km). Section A of the trail, by far the most popular, is on Bear Island and traverses rough and rocky terrain, including a steep climb along a cliff face along the Potomac River's Mather Gorge. At another point in the trail, hikers are required to scramble over and around huge boulders. Sections B and C are less strenuous; section B requires only one brief scramble, and section C has none. Most of the trail is well marked with light blue trail blazes.
4. Chesapeake and Ohio Canal National Historic Park
The Chesapeake and Ohio Canal National Historical Park is located in the District of Columbia and the states of Maryland and West Virginia. The park was established in 1961 as a National Monument by President Dwight D. Eisenhower to preserve the neglected remains of the Chesapeake and Ohio Canal and many of its original structures. The canal and towpath trail extends along the Potomac River from Georgetown, Washington, D.C., to Cumberland, Maryland, a distance of 184.5 miles (296.9 km). The park includes nearly 20,000 acres (80 km²) in a strip along the Potomac River. A small portion of the towpath near Harpers Ferry National Historical Park doubles as a section of the Appalachian Trail.
5. Appalachian Trail
The Appalachian National Scenic Trail, generally known as the Appalachian Trail or simply the A.T., is a marked hiking trail in the Eastern United States extending between Springer Mountain in Georgia and Mount Katahdin in Maine. The trail is about 2,200 miles (3,500 km) long, though the exact length changes over time as parts are modified or rerouted. The Appalachian Trail Conservancy claims that the Appalachian Trail is the longest hiking-only trail in the world. More than 2 million people are said to take a hike on part of the trail at least once each year. Maryland has 41 miles (66 km) of the trail, with elevations ranging from 230 to 1,880 feet (70 to 573 m). Most of the trail runs along the ridgeline of South Mountain in South Mountain State Park.
You're lucky to be attending UMD, aren't you? Not only do you have access to a great education, you also have access to some of the most majestic wonders nature has to offer. Go climb Sugarloaf if you're a beginner or if you're afraid of heights. If you're looking for adventure, explore Catoctin Mountain Park and see if you can find he Presidential Retreat (it's not marked and you won't be allowed anywhere near it). And if you're really feeling bold, try out the Appalachian Trail from Maryland and go south towards Georgia or north towards Maine!
---
---
Related Articles