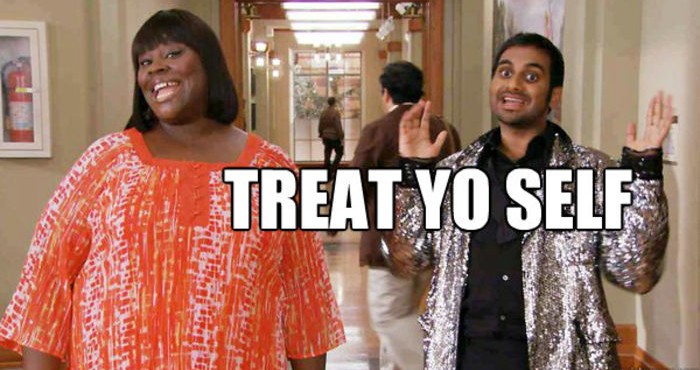 It's inevitable. Really, it is.
No matter how much you denied it or thought you could survive on your own, the bittersweet feeling of homesickness (and the freezing Michigan winters) will always find a way to creep into your journey through college.
It's okay, though, don't worry. Being homesick is just part of the experience. That's why I've come up with a few tips and tricks for when you're downcast and not really feeling up to all the hype of college life.
1. Call your friends and family
It might seem contradictory.
Why would you want to contact something that's part of the original problem?
Hear me out.
Call them. Text them. Email them. Facebook message them. It. Does. Not. Matter.
Just reach out, contact them, one way or another, and tell them how you're feeling. That you miss them; that you miss your house or your pets or your favorite hang out spot or those delicious burgers and shakes from the place downtown or the passenger seat of your best friend's car or anything. 
Talk it out. Reminisce. Converse. Remember that just because you're here and they're there, it doesn't mean that you're not together. 
You'll feel so much better afterward. I swear.
2. Find your comfort food/activity
If eating a dozen doughnuts from the dining halls, some quesadillas from Good Time Charley's or a pint of ice cream from Washtenaw Dairy or the Michigan Creamery make you feel even the smallest bit better, go for it! If going to the IM Building or the CCRB, playing intramural sports with your friends, walking to the Nichols Arboretum or… I don't know… apple picking lift up your spirits, do it!
College is tough and college is stressful and college is hard, so you should take care of yourself and of your needs. Self care is extremely important! Especially on those intolerably gloomy days when you wish you were snuggled in your own bed, in your own room, next to your own dresser and close to your own desk (not the university issued ones).
3. Talk to the people around you
Reach out to your roommate, your next door neighbor, your RA, your GSI, your professors, your club members or your new group of friends.
Sometimes it's nice to be listened to while you rant about everything that stresses and bothers you. Even if you don't feel comfortable disclosing to students, professors and the people in CAPS (Counseling and Psychological Services) will always be more than willing to chat.
Regardless of what you might think, there will always be someone there willing to hear you out. And you'd be surprised by how the other person(s) could be feeling or has felt too.
You might not be from the same place or share the same set of ideals or even speak the same languages or study the same major, but homesickness is something that happens to everyone.
Sometimes a good talk and a good ol' hug afterward will lift your spirits right up.
4. Take a break from studying
No, it's sadly not indefinite; but you probably won't be doing your best if you're not focused and are forcing yourself to get things done.
That's why you should take a break. Breathe.
I know it seems impossible, but giving yourself an hour or two to relax will honestly do more good than harm.
Use it to go buy your favorite comfort food from the CVS or Walgreens next to the MDen or go do whatever makes you feel more at home. Take that walk through the Arb. Maybe even spend this time calling your family or talking to your friends (that are here or somewhere else).
Point is sometimes removing yourself from a stressful situation when you're feeling subpar is more beneficial in the long run. It'll give you time to destress and gather up the strength needed to power through those essays and study for your midterms.
Trust me. 
(I might be a freshman, but seriously, trust me on this one.) 
---
Well, that's it for now, folks. Hopefully, after reading this, you'll feel at least a little better than how you did before.
Keep in mind that it's okay if you don't and it's okay if you're sad for a while.
That happens.
Just remember that you have friends and family, that you have people around you (near and faraway) who care about you, and that you are never, ever, alone.
---
---
Related Articles