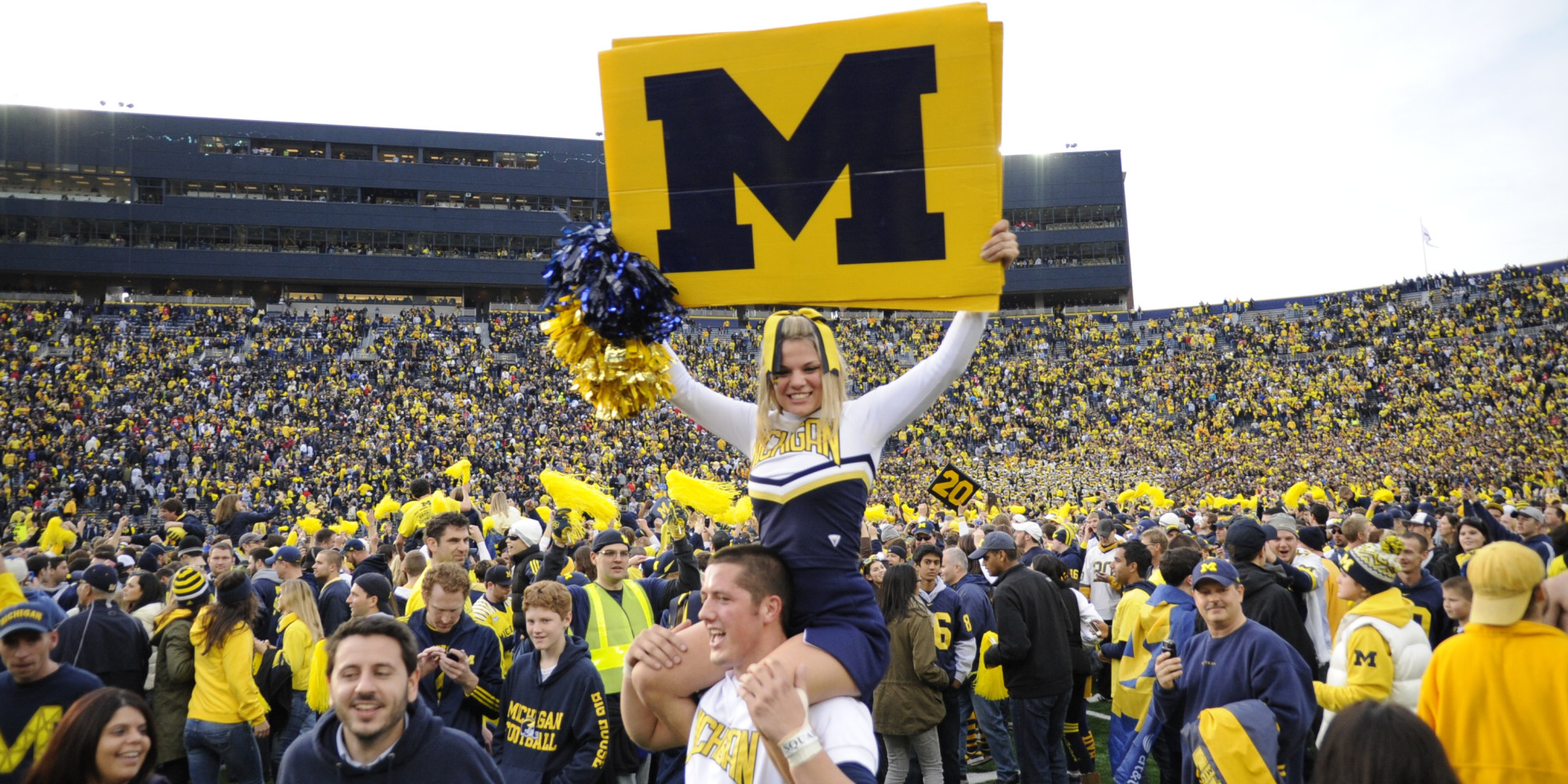 Even though it might seem hard to find the time for things other than studying, studying, more studying, and the "occasional" night out ;), finding time to work out is extremely important.
Of course, going to some normal gym sometimes doesn't cut it or motivate you enough to actually walk there.
That's fine! Don't worry about it! Go to one of these other amazing places for a very much-needed jog, walk, a relaxing yoga session, or just for your daily set of reps.
1. The IM Building
The IMB is honestly one of UMich's nicest and cleanest buildings. It has a place and a spot for literally everyone. There are four floors filled with elliptical, weights, mats, heavy bags, stationary bikes, rowing machines…
They even have a machine that lets you walk while you do work! (That means no more excuses, guys, come on.)
Walk down a set of steps to the right of the entrance, and you'll reach a spacious room where instructors usually hold a variety of classes (one of them might peak your interests), and a set of racquetball and wallyball courts. Go up a floor and there are around four indoor basketball courts, and, if you ask, they'll even lower the volleyball nets too.
2. Palmer Field
Even though it's been unbearably cold and windy recently, Palmer Field is a great place to go for a run if you're craving the outdoors.
It's a few minutes walk from Central Campus, so it won't take you long to reach it at all, and it's usually empty if you go in the mornings. At night, the tennis and basketball courts are packed, but if you're friendly, it's not hard to join a game that's about to begin.
Take a Frisbee or a soccer ball, grab a few of your friends, and enjoy the huge field before the winter semester starts!
3. The Nichols Arboretum
Even though it's the one farthest away, the "Arb" is, regardless, a lovely place to go work out. The scenery is breathtaking, the animals are adorable, and the trail is entertaining to go through.
Unlike the other places on the list, if you want to enjoy your time spent in the Arb, you will need to dedicate a sizable chunk of your day to it. Because of its location, a walk usually takes a hefty amount of time so it might be smart to see which busses can drop you off nearby.
Also, you should think twice about going if what you want to do is strength training. The Arb is best for cardio workouts and to relax with a yoga mat, but be careful! Sometimes the ground is muddy and wet, so you should always check the weather before heading there.
4. The CCRB
Located right next to Palmer Field, the CCRB is the gym to go to if you're living on the Hill. It's not as nice as the IMB, but it still has a good set of workout machines you can use and classes you can take.
For some reason though, it feels a little stuffy, and it's not as nice and spacious as the IMB.
Regardless, if you want a quick workout between classes or are just craving a speedy gym session at night, the CCRB can definitely satisfy your needs.
---
Regardless of where you decide to go (or if you go to all of the places in the list), you'll be able to destress and have a great work-out. As long as you make the time to go out and exercise, you'll feel more all around better and will be able to focus even more on your studies.
Ever heard of the phrase "work hard, play hard"?
That applies to every single wolverine in this university.
---
---
Related Articles