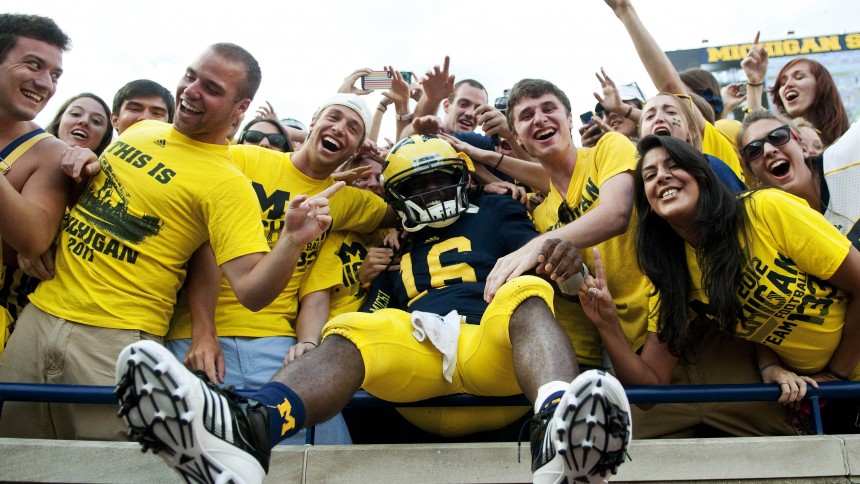 It's 2:30 AM, the club/party you just left finished and you have no idea what to do know. It's late (or should you say early?), and you're a little woozy and warm, even though it's Michigan and the wind is blowing so much you start to lose sensation in your finger. What's the best course of action? You could head back to your dorm/apartment/house, but the night is still young. Go eat. That's what you should do.
1. Fleetwood Diner
It's cheap and greasy and delicious. They're open 24 hours (and they serve breakfast during those 24 hours), so you can be certain they'll be more than happy to satisfy your substance induced dietary needs in a jiffy and with pleasure. The best thing you can order there is their signature Hippie Hash (a plate worthy of being called nectar of the gods), but different people have different tastes, so order what your heart desires. Everything's good, don't worry.

2. NYPD (New York Pizza Depot)
Their slices of pizza are subpar on normal occasions, but at 2 AM? At 3 AM? It's the food of kings and queens, without a doubt. Their pies are sure to fill you up (in all of their greasy, cheesy goodness), and leave you feeling pleasantly full. They're cheap and close to Central Campus, so give them a glance if you find yourself with a serious case of the munchies. NYPD is open from 10 AM to 4 AM every day.
3. Hunter House
They have burgers and shakes. What else do you need? The burgers are huge and will most probable taste like the best thing in the world if you try them at that hour of the morning. The shakes (even though they don't compare with the ones in Washtenaw Dairy) are still very good and worth a buy from time to time. Unlike Fleetwood, Hunter House is only open until 3 am on most days, and until 9 pm on Sundays.
4.  Pizza House
More cheesy and greasy deliciousness will come your way if you decide to go to Pizza House. They're not as good as NYPD, but, at that time of the morning, it doesn't really matter. PIzza House is on South Street and it's also open until 4 AM, every day. They're cheap, close to campus, and very good.

5. BTB Burrito
Depending on who prepares your food, BTB Burrito can either be a hit or a miss. Their prices are reasonable and the food is usually good. They're also close to Hill St., so it's not that much of a walk from where a lot of sororities and fraternities are. They open until 4 am, just like Pizza House and NYPD.
---
Hopefully one (or all) of these places fit your early morning, after hangout cravings. Be sure to try them all and see which one is your favorite. It's a hard decision, but there's no doubt that at least one of these will house your best post-hangout hangout session (among a greasy deliciousness and friends, there's really nothing else to ask for).
---
---
Related Articles