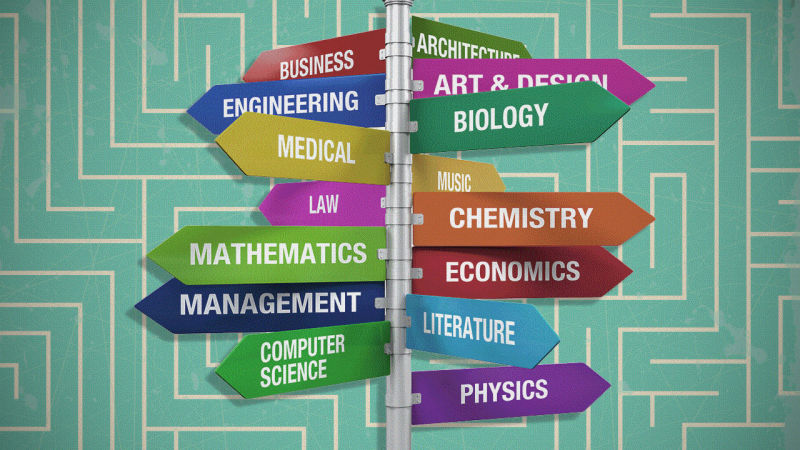 Enter the term "backpacking", which in Michigan Wolverine language, refers to picking and registering for your classes. For people who have just recently been introduced to the term, it can be overwhelming and stress-inducing. For upperclassmen, it's a piece of cake. Regardless of how you feel about it, this list of tips should help you pick your classes for the next semester without a hitch.
1. Talk to your advisor
Advisors are there for a reason: to guide you. They're supposed to be resources that you can access and contact whenever you need to. If you have any questions about what classes you should take or about the whole "backpacking" process in general, ask them about it. They'll be more than happy to help.
2. Check your major requirements
Major requirements can be found in Google and (usually) on your college's website (whether it's the College of Engineering, LSA, Ross… they're all online). They're most often than not presented as a table that shows what courses you should take during which semester. Make sure you're on track with the requirements for your major or intended major. Check which classes you've already taken and which you haven't.

3. Talk to upperclassmen
Need a humanities course and don't know which one's an easy A? Need to take a Physics, English, or Math class and don't know which professor is better?  Reach out to your peer mentors, RA's and/or any upperclassmen you've met while being here. Ask them about it. They know more about it because they've already gone through (and survived) the process.

4. Go on ratemyprofessor.com
Everyone at the University of Michigan uses it. It's a necessity. The reviews are incredibly helpful and worth a glance. They'll let you know how tough of a grader that instructor is and whether or not they give a lot of homework assignments, quizzes or exams. They'll also inform you about the professor's teaching style and how nice and welcoming they are during their office hours.
5. Go to "Schedule Builder"
It's the most useful tool you can use when "backpacking". Schedule Builder helps you see how the classes you have selected fit into slots. You can even add time slots for activities such as "sleeping" or "practice" (sports, choir, orchestra – whatever it is you do as an extracurricular). You can access it through Wolverine Access, and it's available throughout the whole semester.
Don't stress. Take a deep breath. If you've survived this semester so far, you can definitely survive the next. Hopefully, this list helps you stress a little less about what classes you should take and which you shouldn't. Keep in mind that if something doesn't fit as you'd like it, you can also take a Spring/Summer session or take a course in another university or college and have the credits be transferred over.
---
---
Related Articles