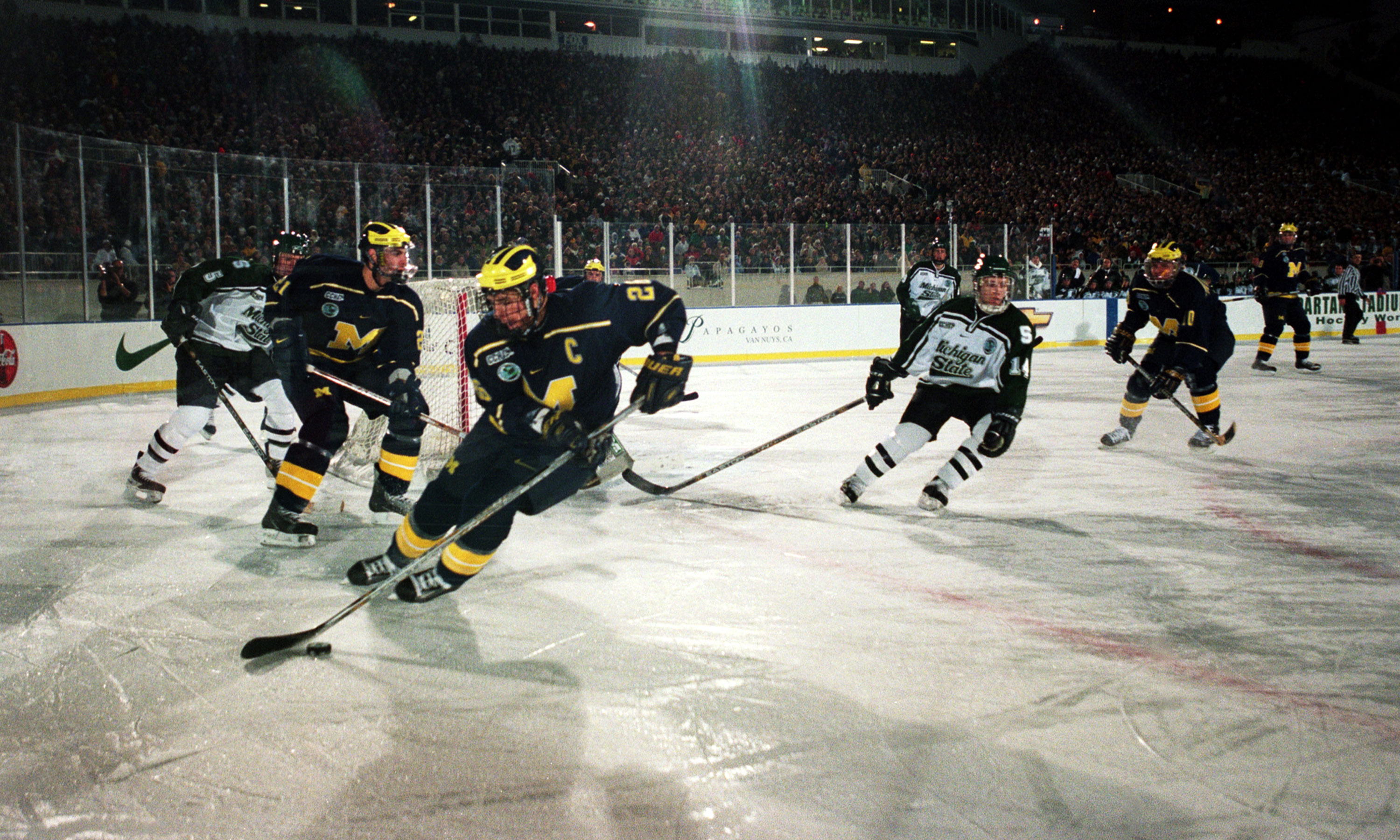 Hockey is one of Michigan's most beloved and watched sports during the winter semester. Just like for the football season, students and fans can buy season tickets before the school year starts. The games are intense, fun to watch and full of students with neverending school spirit. Even though varsity hockey can be a great way to spend a night, sometimes going to a club hockey game is better, and here are the reasons why:
1. The games are free
Going to watch any type of club sport is always free of charge. Doesn't that sound great? That means you don't have to worry about spending upwards of $25 dollars on one ticket for the same type of entertainment. People who play club sports are usually as equally (or just slightly less) skilled than varsity members, so you really won't be missing out on anything (and it's cheaper).
2. The team members aren't full of themselves
Just like basketball and football player, varsity hockey players in U of M are used to being praised and loved by all. They get whatever they want, completely free, no questions asked, always. Because of that, they're usually full of themselves and not great company to hang around with. Club members are the opposite. They wanted to add hockey to their already busy schedule because they just love the sport.
3. The parties are great
It's not uncommon for people to rally to a hockey players house after a game. And the parties are great. The team members are funny and down to Earth and most of the people that go to those parties are usually very chill and just want to have a good time. You do not want to miss a club hockey party, ever. 
4. You probably know a team member
Since the schedule for club sports isn't as rigorous as one for varsity sports, you most probably know one of the team members. Whether it's from a class, a club, a party, a social or professional frat… they're everywhere. (Which makes the experience even better because you're not just supporting your school but your friend too).
Even though choosing to go to either game, varsity or club, is a win, keep in mind that sometimes going to the club hockey game may be more worth your time. All in all though, hockey is hockey. You cannot go wrong with whichever one you chose.
---
---
Related Articles