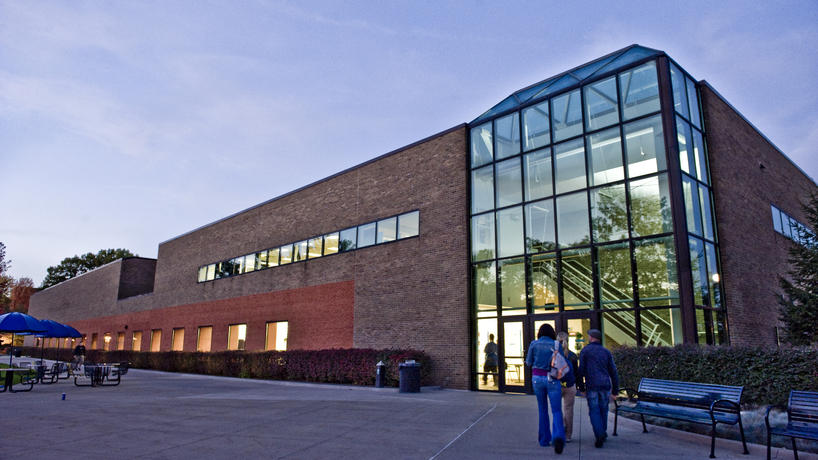 Want to boost your day with a morning coffee? How about snacks between-classes or an evening bite? Well, University of Michigan-Dearborn got you covered! They have wide options of restaurants and cafe to choose from. Additionally, they have partnership with culinary professionals that are dedicated to high quality food products and designed to satisfy every cravings of the campus.
If you want to know more about near cafe and restaurant at University of Michigan-Dearborn, check the following below:
1. McKinley Cafe
McKinley Cafe is located in the University Center. It's a perfect place to visit for lunch, dinner or even breakfast! You can enjoy having our favorite Grill, Deli, Pizza, Soups, Mac & Cheese and others. The best part is that there is also Starbucks inside to satisfy your cravings! Drop by anytime you want with your friends.
2. Mug Life Cafe
Mug Life cafe is a common favorite for people who stay at Mardigian Library. It is close to the place and it is a newly renovated coffee shop that you can check out. In here, you'd be able to enjoy a variety of soups, sandwiches, smoothies and Starbucks!
3. Picasso Deli Fairlane
Picasso Deli is situated in the Fairlane Center South and is a perfect place if you are looking for personal pizzas, Deli sandwiches, salads, soups, fruit and veggie cups and different beverages. If you want to have fun with your friends or have a short meeting, then you can always drop by!
4. Kong Kow Restaurant
A brick storefront that offers a roster of your favorite Chinese-American specialties. This is a common place to visit if you are craving for some big and tasty egg rolls, wonton soup and any other. The price is also good enough for most of the students.
5. Saj Cafe & Bakery
Saj Cafe & Bakery is a very modest joint of breads and different Middle Eastern food. They've got fresh and tasty food that is ideal for quick breakfast or snack. This is a highly recommended place and is surely one of the best bakeries around the campus!
6. Biggby Coffee
Biggby Coffee is a popular regional coffeehouse chain that is serving smoothies, specialty drinks and different baked goods. The staffs are surely amazing and their flavors are delicious. They also offer coupons and can let you get their products for a cheaper price!
7. Lava Java Cafe of Dearborn
The Lava Java Cafe of Dearborn is a clubby hookah bar that offers the favorite American and Lebanese dishes. They offer great service, delicious food with a friendly staff! They have wings and chicken potato salad for starters and you can enjoy the company of your friends inside.
8. Lue Thai Cafe
Lue Thai Cafe is bright, casual and a good restaurant to check out if you are craving for some classic Thai foods. They do have vegetarian options that can be a perfect choice for your own food preferences. The staff are all very kind and the food are being served fresh! There is a lot of options to choose from, so have fun and enjoy your Thai meal!
---
---
Related Articles