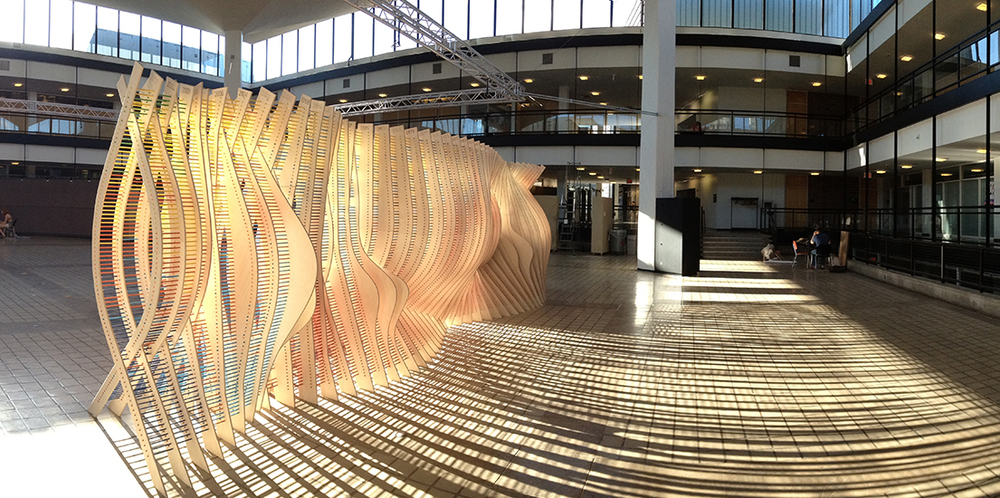 The UMN design school in St. Paul is an amazing part of campus, and so are the classes and professors there as well. Topics are intriguing and wonderful speakers present. With either a major or minor in design, learning is very engaging and hands on.
#1 The redesign of the "to go' coffee cup
In the discussion of different design processes and how they work, group work and presentations took place in the beginning of the semester. Groups worked together to create a new design of coffee cups that would work and look better. Redesigning a product is a lot of fun!
#2. The redesign of a library
After the redesign of the coffee cup, groups work together to redesign the bottom floor of St. Paul's Magrath library. Students have the opportunity to look into furniture and real ways to change the library into a better work space for students. An old, dark space can become a warm beautiful study space.
#3. Analysis of the personal attachment theory
One of the papers written in the course is about place attachment. It is a paper about a certain place that is memorable and has cherished meaning. Even though the paper is long, it is a fun paper to write about a place is an attachment. Papers that are personal are always easier and more enjoyable to write.
#4. It may not be an assignment, but a Disney Pixar designer presents to the class
The presentation is very entertaining and and interesting to learn about how movies are created and designed. Lots of unseen footage is shown and even posters may be handed out! Many other presentations with wonderful speakers also takes place. They are definitely worth going to class on those days
.
#5. The visual analysis of a building or movie title sequence
Another paper written in the class is about the visuals of a building or movie tile sequence of choice. After describing the look of the design, the task is to analyze the effects it has on people. How someone would reflect and behave upon watching or looking at the object. It is a very interesting way to look at a design.
DES 1101W is a very fun class that actually has assignments that aren't boring or horrible to complete. They are intriguing to learn about and are actually fun to learn about in lecture.
---
---
Related Articles