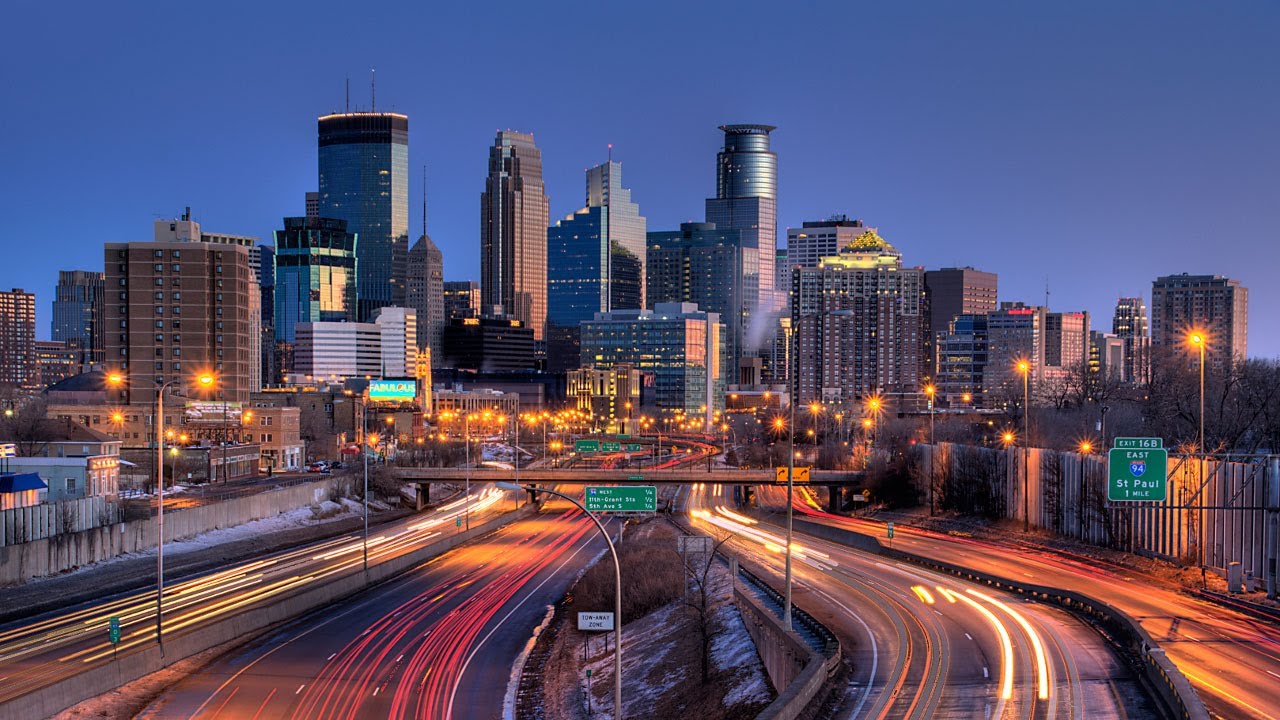 Being at any Big Ten school is a fun place to be, but when that school is located in twi different wonderful cities, it is even more exciting. The University of Minnesota has parts of campus in Minneapolis and St. Paul. With such a great location, city life makes for a great college experience.
#1. There is always an amazing view.
Whether your on your way to class or taking a walk into the city, there is always a beautiful skyline. Lit up buildings or amazing sunsets, there is always a beautiful thing about the city life. Across from the bridges by Coffman, the Washington Avenue Bridge or the Dinky Town apartment windows, you can see so much of Minneapolis.
#2. Not only is campus in Minneapolis, but there is also St. Paul!
With campus also in St. Paul, it is super easy to just jump on a campus connector to get over there. Not for just class, but also to find cute stores and cafes. There are many fun places to explore and visit. It will also bring you right to the Minnesota State Fairgrounds, which makes it easy to get fair food fast in the summer.

#3. The light rail runs right through multiple places on campus.
Access to the light rail is one of the best parts of going to the University of Minnesota. It makes getting anywhere in Minneapolis so easy to do. Whether it's downtown for a Timberwolves or Vikings game or even to the Mall of America, there is so much to do in the city.
#4. Dinky Town has everything a student could ask for.
From great breakfast to places to dance and go out, Dinky has a lot to offer. It can be a week or weekend night out. Amazing cafés to study in and cool, old stores to visit. There is so much food and so much to explore. Living in Dinky is even better because everything anyone could ever want is a short walk away.

#5. Unlike other campuses, once you are off campus, there are actually things to do!
At some schools, once off of campus, there is literally nothing. Sometimes it is the middle of no where with nothing to do and no one to see. But at the University of Minnesota, once off campus there are tons of places to go and explore. Whether it be museums, stores, or just beautiful sight seeing.
Overall, being at a school in the city like the U of M is a great place to be. There is always somewhere to go and something to do. Getting off campus is easy and it creates so many fun adventures. City life can be the best as a college student.
---
---
Related Articles