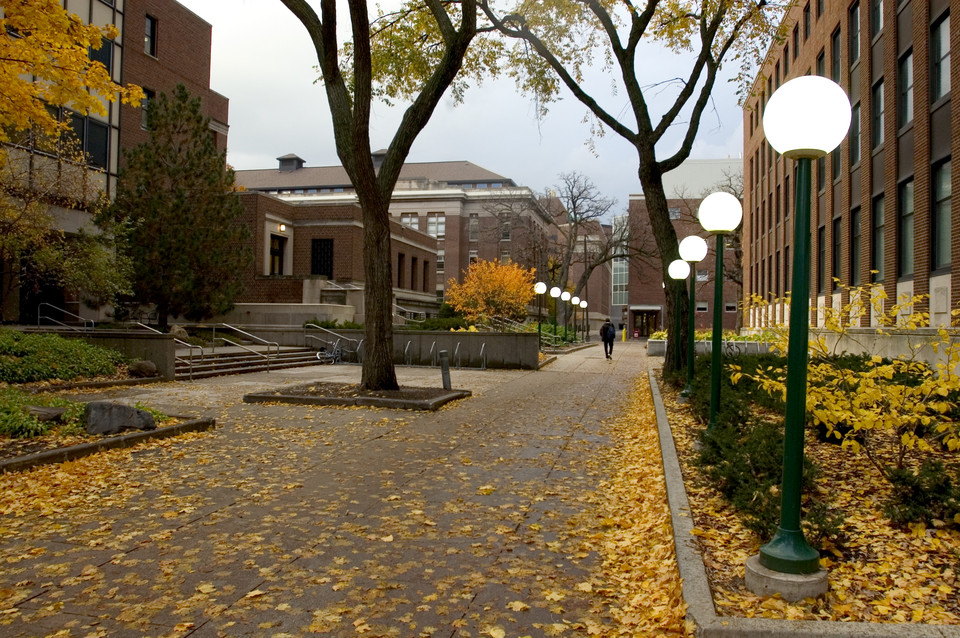 1. Warm spring days laying on the mall or on the Knoll
You know you'll miss that positive energy that comes over campus whenever the weather is nice. Spending free time in a hammock or laying in the grass is a simple pleasure of college life.
2. Student discounts and constant free activities and food
Basically a given. You'll definitely regret every opportunity you missed to get free food or do free stuff back when you were a student. The student discount can't last forever either.
3. Surprise Goldy sightings
Chances are you're not going to happen upon Goldy riding down the street, walking around your building, or attending an event once you're no longer a student at the University of Minnesota.
4. The best University fan section of all time
If you've been to Gopher football, basketball, or hockey, then you know you're part of the best fan section ever. Coming back to a game after graduation won't be quite the same.
5. All of your friends living blocks away
Even if you're in Dinky and you know people in Stadium Village, that walk is going to seem like nothing when everyone moves around the state and the country after graduation.
6. No longer being able to pretend that you're not a real adult
College is that magical period of adulthood when you're still able to avoid a 9-5 job.
7. Annie's burgers and milkshakes, Bloco fishbowls, Wally's shawarma, and any other campus delicacies you're fond of
Sure, you can drive back to Dinky anytime you're craving your favorites, but will it really be the same as ordering Postmates weekly or drunkenly wandering into Annie's with your roommates?
8. Feeling totally fine about walking to Target Express in your pajamas for the snacks you have to have immediately
Not saying I've done this tons of times but also not saying I haven't. . .
9. Studying in the library and drinking at The Library
The staples of college life at the U of M.
10. Calling yourself a Gopher
Of course even after graduation you'll be a Gopher for life, but there's just a lot of pride that comes with being a student at the best college of all time.
---
---
Related Articles