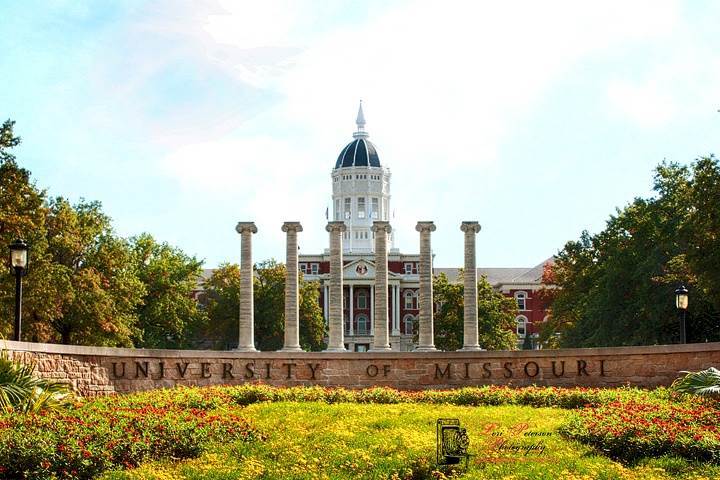 If you've chosen Mizzou as your home for the next 4 years there are a few things you should definitely know before heading to CoMo in the fall for your first semester. Here are 8 tips to guide you through your first year at Mizzou!
1. Go To The Rec
Most schools warn you about the "Freshman 15". Here in Columbia, we have the "Mizzou 22". To avoid putting on those extra seven pounds, or any at all, try heading to the Rec every so often. Not only is exercise a fantastic stress reliever, but it's also a great way to make new friends. In addition to our Cardio and weight gyms, The Rec also has an Olympic-size pool, an outdoor pool, and an indoor pool with lazy river. If you'd rather take a Zumba or kick-boxing class, you can find those at the Rec too.
2. Freebies
Whatever school you go to, there's no doubt that during the first few weeks of school, there will constantly be free things EVERYWHERE! Every wall will be absolutely covered with posters advertising free pizza, free t-shirts, or other free goodies. There will be tons of booths set up with the same promises. My advice? TAKE ADVANTAGE OF IT!
3. Explore Downtown
Without a doubt, Columbia is one of the greatest college towns. We've got tons of great and affordable restaurants, including Shakespeare's Pizza and The Heidelberg. Whether you're looking for a cute boutique or a vintage music store, odds are that Columbia has it. A short drive will get you to places like the Columbia Mall, bowling alleys, laser tag, or maybe just a park to take a walk in. Sure, it's easy to stay right on campus for everything, but make sure you take advantage of all Columbia has to offer!
4. Go To Class
There are going to be times where it's incredibly tempting to skip that 9 AM Economics lecture with 400 other people, but please- don't do it. For starters, you've already paid for the class, so if you don't go, you're essentially just throwing money away. Not to mention that at the end of the day, you're at Mizzou for an education- so make sure you're getting it.
5. Meet With Your Professors
Going into office hours can be incredibly intimidating, but if you have a question or want to discuss something, try to go see your professor rather than emailing them. Developing relationships with your professors will only benefit you. One day, you'll need letters of recommendation from your professors, so why not try to start networking as soon as possible? They can facilitate the creation of study groups with your peers as well as give you advice about life at Mizzou. Additionally, sometimes your professors will give you hints about the test just for coming in to see them- so if that's not a good enough reason, I don't know what is.
6. Find Your Place
Whether it's the basement of the Student Center, the Peace Park, or maybe Traditions Plaza, it's essential to find a place that you can go to relax. I quickly discovered that my preferred hangout is at the Columns on the quad. During my first semester, I went almost every day and would use the time to call a friend or family member, journal about my life, or occasionally just layout and listen to some music. Sometimes you just want to hole up in your room, and sometimes that's okay, but finding another place that you're comfortable with is almost essential.
7. Enjoy The SEC
MIZZOU-RAH RAH RAH! Regardless of whether you're into sports or not, the experience of attending a Division 1 event is one that should definitely have. Say what you will about our football program, but I was at the Battle Line Rivalry game against University of Arkansas on Black Friday this past year, and if the highlights from that game don't make you excited about "Saturdays Down South", I have a hard time believing you're a Mizzou student at all. In all seriousness, even if football isn't your thing, try something else. Our Women's Basketball and Volleyball teams are fierce, our Baseball Team is currently undefeated, and ever heard of a wrestler named J'Den Cox? The three-time national champion and Olympic Bronze Medalist? Well guess where he goes to school! That's right- the one and only University of Missouri!
8. Take It Easy
Yes, you're away from your parents and on your own for the first time, but that doesn't mean your life has to be a constant party. Enjoy college as much as possible, but definitely take it easy and make memories that you'll be able to cherish for a long time. Some of my favorite Friday nights were spent in the dorms watching chick-flicks with my girlfriends. Pace yourself. 🙂
College is what you make of it so don't be afraid to put yourself out there! Mizzou is ready to welcome you with open arms. All that's left to say is Welcome to the Tiger family!
---
---
Related Articles