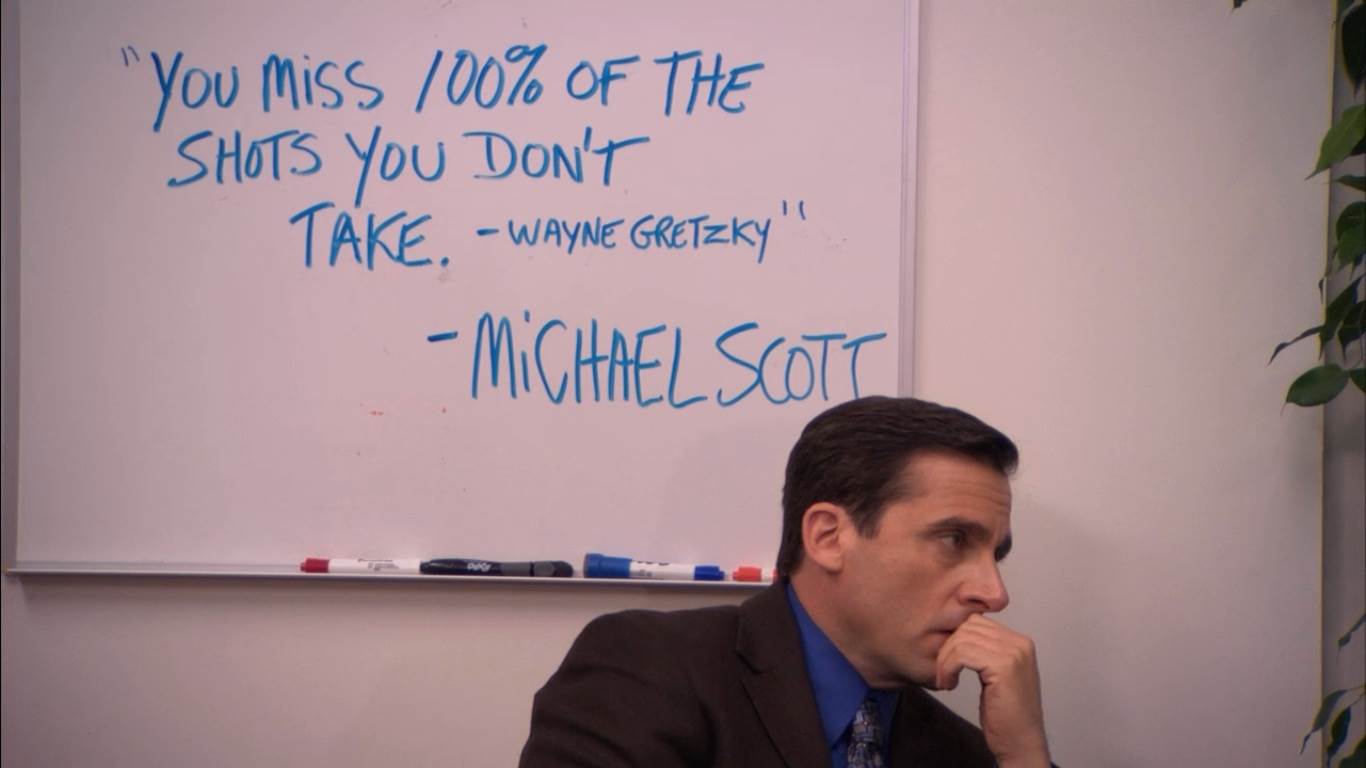 After spring exams, August 21st seemed ages away. Yet here we are, just a few short weeks away from the beginning of another year at the University of Missouri. For some, it's the first day of their last year in Columbia. For others, it's the start of a new chapter, as they begin their first of four years at The Zou. Regardless of where you fit in on this spectrum, only one man has what it takes to describe the feeling of being back at Mizzou…and that man is Michael Scott.
So let's take a look at the many ways Michael Scott reminds us of what we can expect in our first days back.
1. You get to have that big reunion moment with all of your friends. Although it may be a bit slow when you first meet up, things will quickly fall back into place in that comfortable rhythm you remember.
2. When it comes to classes, you'll probably have at least one teacher who says the first few classes will be used to go over the syllabus…
3. …and you'll also probably have one that starts teaching material on Day One.
4. And if you get any homework during Sylly Week, you begin to question the morals of that teacher, and how you're going to survive a whole semester with them.
5. Walking down the street will go back to being a hazard and a constant mental struggle between jumping in front of the car or just going to class.
6. We've heard it all summer and it's definitely something we'll keep hearing it all school year too. "Saturdays Are For The Boys."
7. Even though you may have done nothing for an entire summer, the procrastination will pick up right where it left off last spring.
8. The wonderful, but also incredibly overwhelming, amount of free things you're given during the first month.
9. The blissful feeling of being perfectly organized, even if you know it won't last.
10. And of course, the constant fear of checking your bank account balance and seeing a number lower than your GPA.
Going back to school is always hard, and sure, there will be some long nights in the library, but if you ever feel like it's just getting too hard, I want you to remember what the great Michael Scott said to a young Jim Halpert…"Never, ever, ever give up."
---
---
Related Articles