Back to University of Nebraska - Lincoln Blogs
10 Ways to Kick Butt at University of Nebraska
The smell of the upcoming school year is a midst, and causing a lot of students to panic for the upcoming school year. Although school is known to be stressful, these 10 steps can really help the transition into the new year very simple, easy and stress free! Learn to start that new college school year off right!
1. Mentally Prepare Yourself
Don't psyche yourself out now because of the slowly approaching school year, however, learn to train your brain into thinking and believing that everything is going to be alright, you got this, and it is all going to run as smoothly as possible. Making sure that you're positive thinking, is extremely important in order for a new school year to run off on a good start. Beginning a new chapter in the College book can be very intimidating, stressful, and confusing to students (especially new ones). Although, all the bad stuff could immediately be avoided by just heading into the new year with your head up high and positive, healthy thinking. Learn to be open to new things and tell yourself that you got this!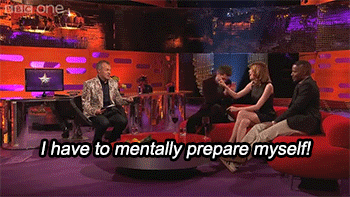 2. Make checklists
Checklists are very important when it comes to keeping organized and maintaining a stress free environment. Making lists are helpful for almost everything, including your dorm room necessities, school supplies, new wardrobe, as well as other basic needs. Creating a checklist for the school year really helps with cutting out the things you don't really need versus the important things a college student needs. Not only can you save a lot of money with making lists, you can also save a truckload of time, effort, and stress, because who wants all that when you're starting a new year of school!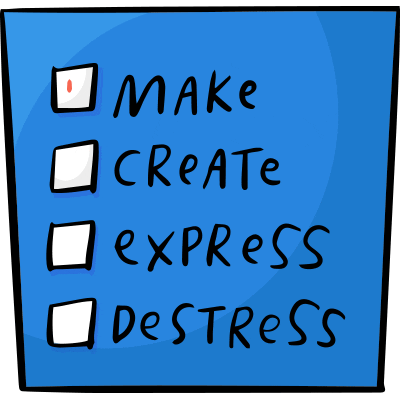 3. Be a Social Butterfly
Many people say that the first two to three weeks of the school year is the most important when it comes to meeting new people and making friends. It is essential for new students to be a social butterfly during the first transition into the school year, because it is prime time to not only meet those in your dorm, but also in your classes, cafeterias, or even new clubs. It is a great deal to make yourself known (of course, in a good way), so the transition into the new school year runs smoothly and easily. So do not be nervous to put yourself out there, to join clubs, intramural sports, or even talking to those around you!
4. Don't be afraid to try new things
Of course everyone has their own comfort levels and zones, however college has countless opportunities for students to be apart of and be the best possible person that they could be! It is viable that you reach a little out of your comfort zone, in order to get the greatest college experience you could get. Joining new clubs, sports teams, intriguing classes, volunteering, or even sports events, are a great way to meet new people, make new friends, be apart of your school and showing spirit! Furthermore, it is also important that you maintain control over timeliness between the social atmosphere and school work!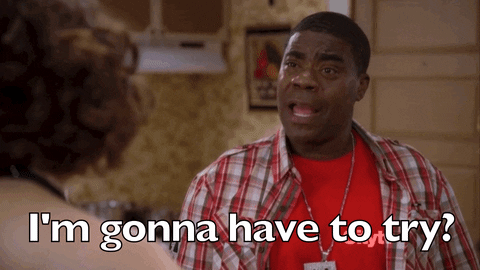 5. Check your routes!
It is extremely essential for a student to get familiar with their campus and the prime locations where they will be spending most of their time throughout the school year. It is very important to learn and understand your routes from your dorm, to all your classes, the bookstore, teachers offices/ buildings, food locations (cafeterias, Starbucks, Pizza Hut, etc.), to the campus libraries, recreation centers, and etc. It is also important for students to understand and get familiar with the shuttle stops and routes around campus to not only make your traveling easy, but also stress free and quick. Another great tip is to learn the bus stops and routes around the city, to help you easily get around town.
6. Brush up on your intelligence
Ahh, sweet summer is quickly coming to an end, and so is the laziness as well as all the forgotten knowledge it brings. It is not required for you to brush up on your school knowledge (from the school year prior), however it is extremely recommended for a student to prepare themselves for the upcoming school year by reviewing what they previously learned the year before, in order to make the transition into the next year stress-free, easy, breezy and beautiful… student life. It is recommended not only by your teachers or administration to review your already attained knowledge, but also by other students. Walking into a new year, with knowledge completely forgotten from the past few months of not practicing or retaining the information, it could be very confusing and stressful for students in their continuing classes, and could also create a lot of students to not start of well. So, spend a few hours every few days, reviewing your past material from the last school year, in order for you to start the next school year right!
7. Take what you need/ Budgets!
It can not be said enough, it is most important for all students (especially in college) to learn about their budget for the upcoming school year, so that they don't end up surviving on cup of noodles or ramen, easy mac and Dominos. Before the school year starts, learn about what you can do to save money, earn money, and how to use it during the year. For example, create different budgets regarding grocery money, basic necessities/ supplies, food, books, and etc. It is also important that you purchase and bring (from home or previous living space) things that you really need, and cut out unnecessary things.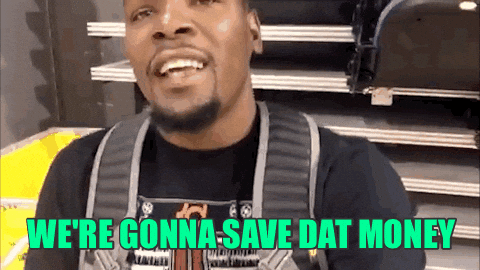 8. Start looking for jobs (if interested)
If you are a returning college student, it may be in your preference to find a job and earn money to support yourself throughout the upcoming school year. Many colleges and universities have countless jobs on campus that they provide for students in order to make some money while they go to school! Before the school year starts, it could be extremely helpful to start looking and applying for on campus or nearby campus jobs now before the rush and high demand starts once school begins.
9. Eat well, Sleep well.. zzz...
Maintaining a great sleeping schedule and diet can be a great tip when it comes to starting off anything with a great boost. Create a diet and sleeping schedule to your preference and best ability so that you are more energetic and sharp minded throughout the day! Not only can this help you have a great start to the upcoming school year, it also prevents stress and creates a smooth, healthy transition for students.
10. Get excited!
Although summer is ending, and the school season is starting, that is no reason to be glum about returning to your beloved University. Not only will you see your returning friends (if you are returning as well), but you will also be given countless opportunities given to you by your own college to meet new people, discover things about yourself, and be the best you can be as a person mentally, morally, and with your growing intelligence!
---
Suggested Articles in University of Nebraska - Lincoln