Back to University of Nebraska - Lincoln Blogs
Best and Worst Things About Your First Week at the University of Nebraska
The thrill you'll get the second you set foot in your dorm room for the first time is an unforgettable feeling. The world (well, campus's teensy-tiny corner of it) is yours, and it's up to you to make the most of Week One. Those seven days are going to be jam-packed with adventure, but you'll probably encounter a few things you'd rather not experience. Wondering what you should know in advance? Check out this best/worst breakdown.
Best
1. Finally living on your own
No parents! No siblings! No emptying the dishwasher or driving your cousin to soccer practice! Sure, having a roommate means you're
technically
not living on your own. But this is the most freedom you've had thus far.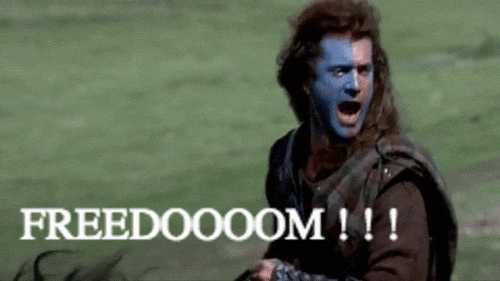 2. The open doors
Throughout the first week in your residence hall, you'll likely find more doors open than shut. Everyone's so eager to put themselves out there that they sacrifice privacy for the sake of potential friendship. Because there'll be plenty of time for locks once the semester starts, you should take advantage of your door prop. You never know who you might meet!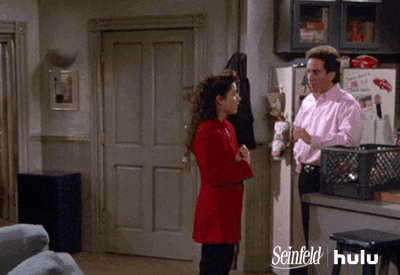 3. Decorating your dorm room
Your walls are like four blank—no,
bland
—canvases, which means you get to spruce them up however you please. Photo collages? Perfect! String lights? Heck yes! This is your chance to truly own the space you've been given—no interior design skills required.
4. The parties
All those floormates who follow the open-door policy will be equally eager to throw down. Shocking, right? Get ready for zero dull moments and about a million stories you'll end up retelling to anyone and everyone you meet over the next four years.
5. Free stuff!
Week One is the time for freebies. So. Many. Freebies. From neon t-shirts to beach balls and lanyards, you'll find enough school swag to build a second wardrobe. If you're hungry, there may even be free pizza! Snag as much as your arms can carry.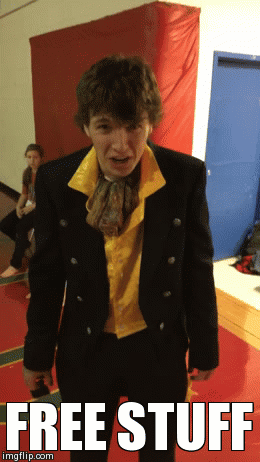 Worst
1. Unpacking
Decorating can (and should!) be fun, but it'll require a lot of unpacking that, if you're like me, you'd rather
not
do during Week One. If you haven't already started packing, take this as your warning to pack wisely. Doing so will save you from shattering ceramic mugs and struggling with mismatched socks.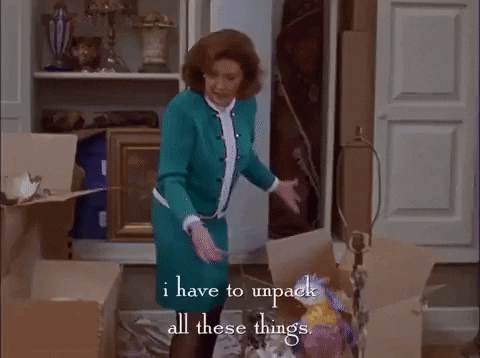 2. Sleep? Good luck.
The dorm room parties will last all night, every night, and your super-thin mattress is going to take some getting used to, so I repeat: good luck. Try to appreciate the restless week for what it is. If you just can't take the tiredness, though, pick up a pair of earplugs and nap during periods of downtime.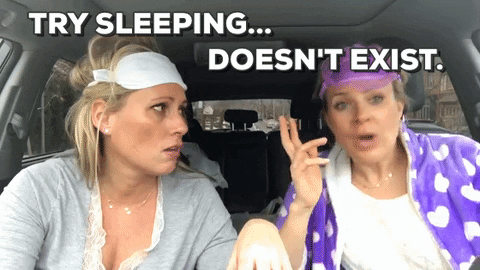 3. Getting lost
You won't automatically know your way around campus. Unfortunately, finding it means you'll have to lose track of where you are and wander aimlessly for a bit. Don't be afraid to ask for help! There are plenty of upperclassmen and faculty members willing to guide you.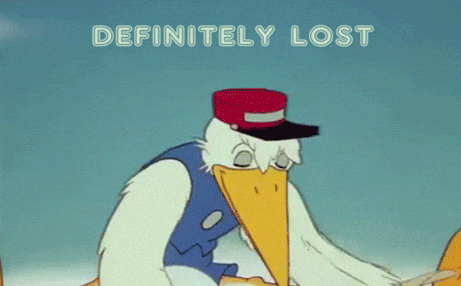 4. Homesickness
Whether you're far from home or just a quick drive away, you're going to miss your bed. And your bathroom. And your parents' stocked fridge. Though tough to conquer, your homesickness can and will get better with time. Consider it your motivation to immerse yourself in clubs, classes, and other campus activities. 5. Pre-college nerves
This is it, the moment you've been waiting for since you got your acceptance letter! However, it also means college is officially happening. You'll be nervous. You'll have some dreams in which you sleep through an exam or lose your keys. You may wake up in a cold sweat, but hey—don't sweat it. Everyone's jittery during Week One.
---
Suggested Articles in University of Nebraska - Lincoln