Back to University of Nebraska - Lincoln Blogs
Top 10 Professors at University of Nebraska-Lincoln
University of Nebraska Lincoln
goes by a variety of different names such as Nebraska, UNL or NU. This school is a public research university that was initially chartered in the late 1800s. With all this time to develop, NU has been able to find the best professors to educate their students. Below is a list of professor that are, according to students, some of the very best at their university.
1. Professor Troy Smith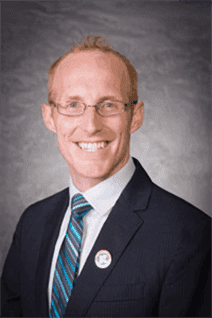 Rating: 100% Department: Management
Courses Taught by Professor Smith
MNGT360 -
Learn More
Student Reviews of Professor Smith
"Always has a positive attitude. Explains concepts with real life examples. Works to get to know your name in class participation. Very comfortable atmosphere. Highly recommend any class with him." "Troy has by far been the best professor I've ever had at UNL. His lectures are a lot of discussions to get you involved and you get points for speaking up in class. He has a great sense of humor and makes classes fun. He is a big reason why I want to go to graduate school for Org Behavior." "Troy is one of the best teachers I have ever had. He gives really good examples in class. You do have to participate, but he makes it easy by accepting participation emails. His powerpoints are basically the test so as long as you study those you should be good. At the end of the class, he scales it so the average is around a 70."
2. Professor 

Scott

 

Seavey

Rating: 100% Department: Accounting
Courses Taught by Professor Seavey
ACCT410 -
Learn More
Student Reviews of Professor Seavey 
"Arguably the best professor I have had in my entire college career. Does a wonderful job of explaining concepts and providing his real world experiences as an auditor to supplement the material. Overwhelmingly kind as well, and is relatively forgiving when it comes to finding extra points for you to get up to the next grade. One of my favorites." "Professor Seavey is amazing! He's super knowledgeable about accounting and is such a fun professor. I took the summer course, and he managed to pack an entire semester's worth into five weeks, and I almost feel like I know the material better than I would have if I'd taken the semester-long course. If you have problems, go to office hours!" "Great"
3. Professor Shannon Rowen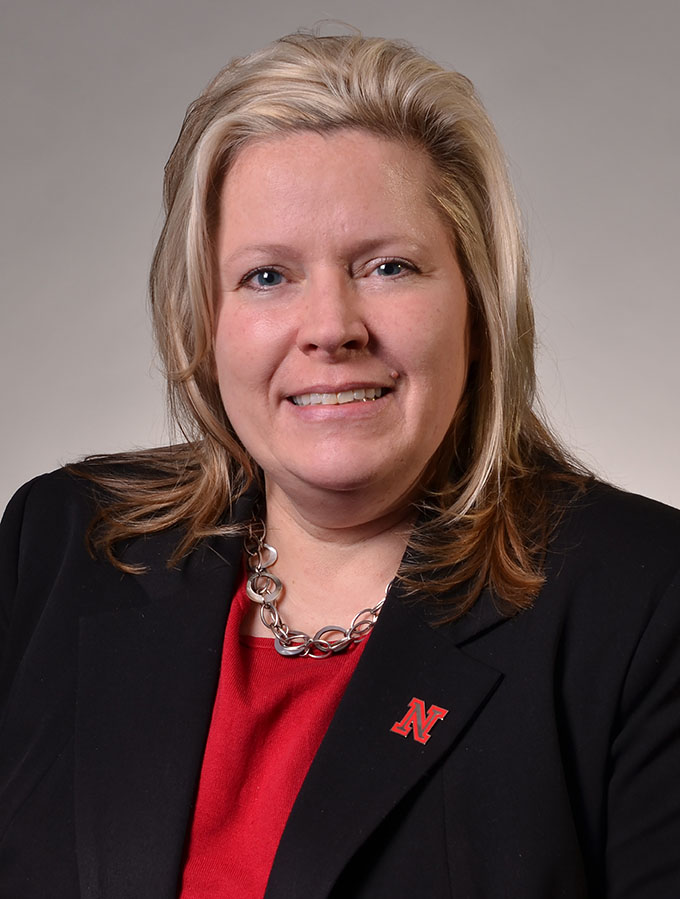 Rating: 100% Department: Hospitality
Courses Taught by Professor Rowen
HRTM171 -
Learn More
Student Reviews of Professor Rowen 
"Pretty much just have to show up and an easy class. Very interesting if you are unsure about a major or what to do with hospitality." "Professor Rowen is one of the best professors I have ever had. She is caring & really wants to see everyone succeed even if they aren't an HRTM major. She makes lectures fun & interesting while also applying them to your future. In this course, she brought in a lot of speakers that told about their professions, so that you could grow relationships." "Professor Rowen is fantastic. Both in and out of the class, she is incredible. She is has good rubrics, gets things graded on time and is very clear with grading and comments. Out of the class, she is a great advisor. She has helped countless times when I have had questions. She gives you the tools to succeed, but does expect YOU to put in the work"
4. Professor Bob Ruyle
Rating: 100% Department: Mathematics
Courses Taught by Professor Ruyle
MATH104 -
Learn More
Student Reviews of Professor Ruyle 
"Bob is literally an amazing professor. He really cares about students and will help you in anyway that he can. He is known to give back points for strict test graders and really cares for his students." "It's math 104. It is hard but with studying you will do fine. Bob makes the class not as boring. He is the best 104 teacher." "Bob cares so much for his students. He is extremely good at clarifying student's questions and is always willing to make appointments outside of class to review topics. Coming into this class with no calculus experience, I was very scared. However, I am finishing with a high grade, and am so grateful for the detailed lectures Bob creates."
5. Professor Amit Saini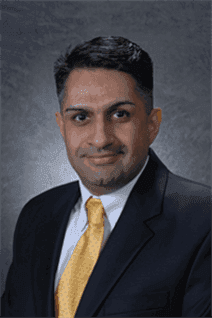 Rating: 100% Department: Marketing
Courses Taught by Professor Saini 
MRKT442 -
Learn More
MRKT458 -
Learn More
MRKT341 -
Learn More
Student Reviews of Professor Saini 
"Dr. Saini kept lectures fun, interesting, and informative. Group projects were clearly organized, and he helped point our group in the right direction when needed. He really makes you work for your grade but does so in a clear and fair manner. I learned so much and would definitely take Dr. Saini's class again."
"Great lecturer. Funny, keeps things interesting, and very clear. Lots of notes/slides. Group projects were very useful for applying material, but were also a lot of work. Tests cover a lot of material, so studying is definitely recommended."
"Absolutely, hands down, if you have the opportunity to have him as a professor, TAKE HIS CLASSES. He is brilliant, keeps students engaged and makes lots of jokes. I learned the most from this class than any of my others, and had the most fun"
6. Professor Nick Spencer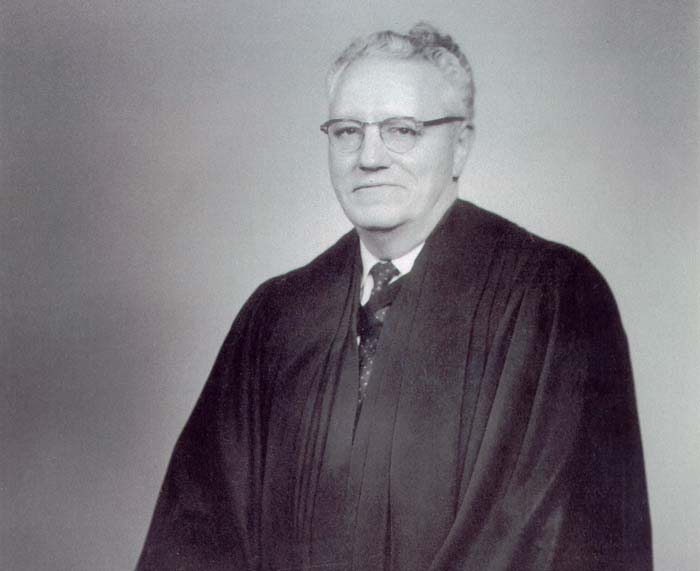 Rating: 100% Department: English
Courses Taught by Professor Spencer 
ENGL270 -
Learn More
ENGL900 -
Learn More
ENGL845 -
Learn More
ENGL303 -
Learn More
ENGL871 -
Learn More
Student Reviews of Professor Spencer 
"One of the best, most caring teachers I've ever had."
"Clear, simple, and straightforward. Great english class to take, good prof. No complaints here."
"Very knowledgable. Clearly explains difficult theoretical concepts"
7. Professor Brett Begley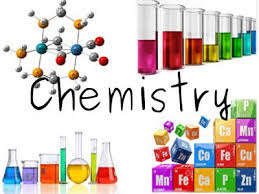 Rating: 100% Department: Chemistry
Course's Taught by Professor Begley 
CHEM110 -
Learn More
Student Reviews of Professor Begley 
"This dude is the bomb. I'm going to try to get his autograph before he leaves for med school because he will probably be famous someday." "Best Recitation Teacher ever. Guy knows his stuff. He gonna be a millionaire someday or at the very least a very successful Doctor." "Fantastic all-around teacher."
8. Professor Jason Hardin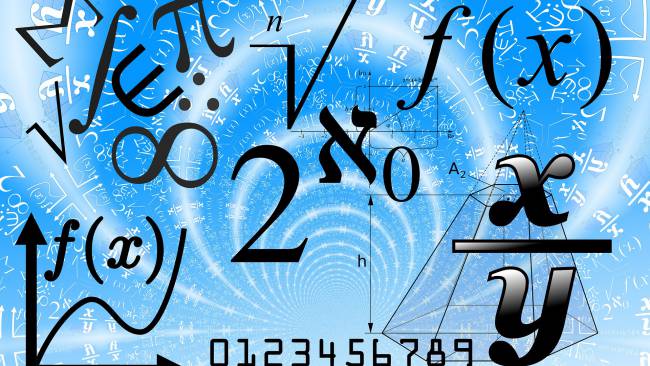 Rating: 100% Department: Mathematics
Courses Taught by Professor Hardin 
MATH106 -
Learn More
MATH314 -
Learn More
MATH203 -
Learn More
Student Reviews of Professor Hardin 
"He is an awesome math teacher. The writing assignments are nothing to stress over. He presents information very clearly. Better than any math teacher I've ever had. Show up to class and you will do great! Reading and doing homework will help you too, but at least going to class and listening will still get you a good grade."
"Very helpful, explains briefly, the best one ever"
"Good professor. His notes are well organized and easy to follow. Goes through plenty of examples in class as well, and he's more than happy to help outside of class. He assign a good amount of homework but it helps with preparing for the tests. Overall, he was a great professor."
9. Professor Jacyln Marsh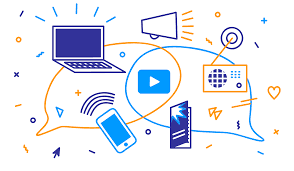 Rating: 100% Department: Communications
Courses Taught by Professor Marsh 
COMM209 -
Learn More
Student Reviews of Professor Marsh 
"Jaclyn is one of the best professors I've ever had at UNL. She really takes the time to get to know her students and work with them on anything they're struggling with. 100% would take anything she teaches." "Jaclyn is a great teacher. She cares and wants nothing more than your success. She is the easiest grader in the world. Before every speech, you'll get a grading rubric- follow that step by step and you'll get an A+ every time. I skipped every day for 2 months, and I wrote my speeches about an hour before and I got easy A's. DON'T BUY THE TEXTBOOK." "best human being ever. so cooperative and she is my spirit animal"
10. Professor Amy Goodburn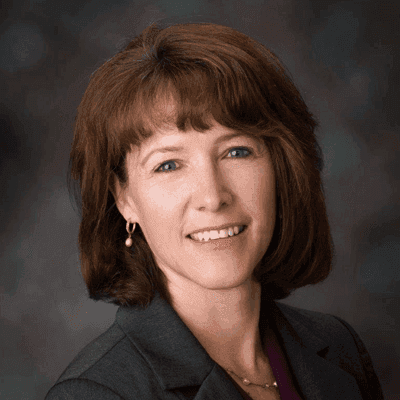 Rating: 100% Department: English
Courses Taught by Professor Goodburn
ENGL354 -
Learn More
ENGL376 -
Learn More
Student Reviews of Professor Goodburn 
"Easy grader" "awesome class! very nice and helpful" "She is awesome! So intelligent and driven. She is also community oriented"
Notable Research Projects Per Faculty at University of Nebraska
1. Research Project by Donald Umstadter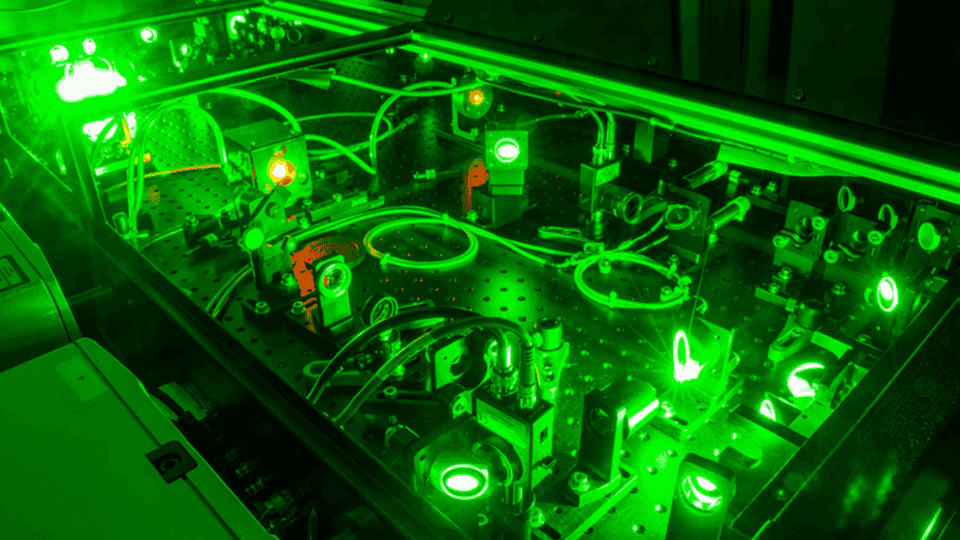 Faculty: Physics
Physics professor Donald Umstadter led the research experiment that confirmed a previous theory regarding the intense acceleration of laser light pulses. Following the completion of his experiment, he declared that the new application might aptly be called an "optical rocket" because of the tremendous amount of force that light exerted in the experiment.
2. Research Project by Karl Reinhard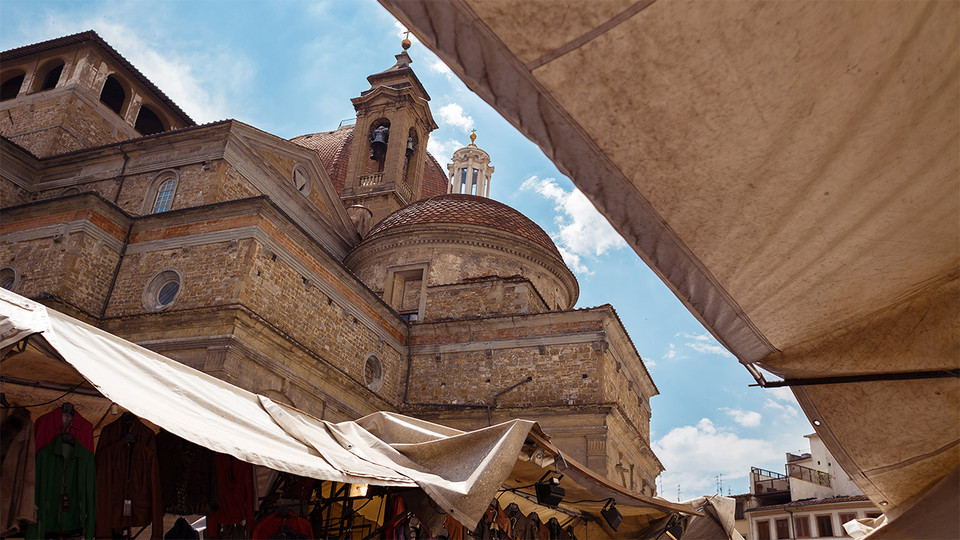 Faculty: Nature Resources
This research project included the study of nature and history, ultimately coming to the conclusion that certain ailments in the past could have and should have been treated with cloves. This conclusion is reached following the researchers identifying pollen from an embalming jar. The remains within this jar are known to have belonged to a historical figure who underwent a painful death and likely took some sort of pain easing medication--now known to be cloves.
3.  Research Project by Sarah Gervais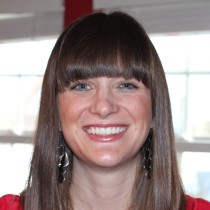 Faculty: Psychology
With the help of doctoral students and other faculty members, Professor Gervais has come to the conclusion that intoxicated participants, usually men, do spend significantly less time examining women's faces compared to sober participants. Furthermore, their study also showed that intoxicated men were more likely to "check out" the body parts of women they perceived as unfriendly or unintelligent. This is important information for anyone to know prior to consuming alcohol or being around someone who is.
4. Research Project by Bridget Goosby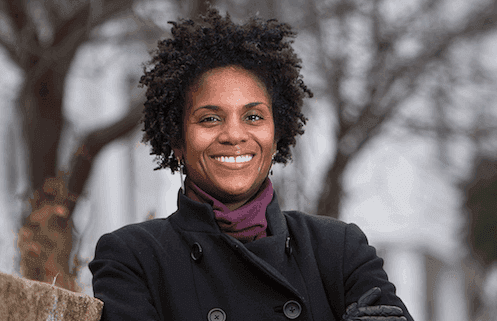 Faculty: Psychology 
The research conducted by Professor Goosby and her colleagues has shown that an awareness of social exclusion can produce spikes in attention-related brain activity before the actual act of rejection occurs. Furthermore, that brain activity suggests the onset of a hyper-vigilant state. This state can help protect a person's psyche in the short term but inflict long-term psychological and physiological harm. The next step for this research is to determine how this hyper-vigilant state can be healthily and naturally decreased.
5. Research Project by Natalie Koziol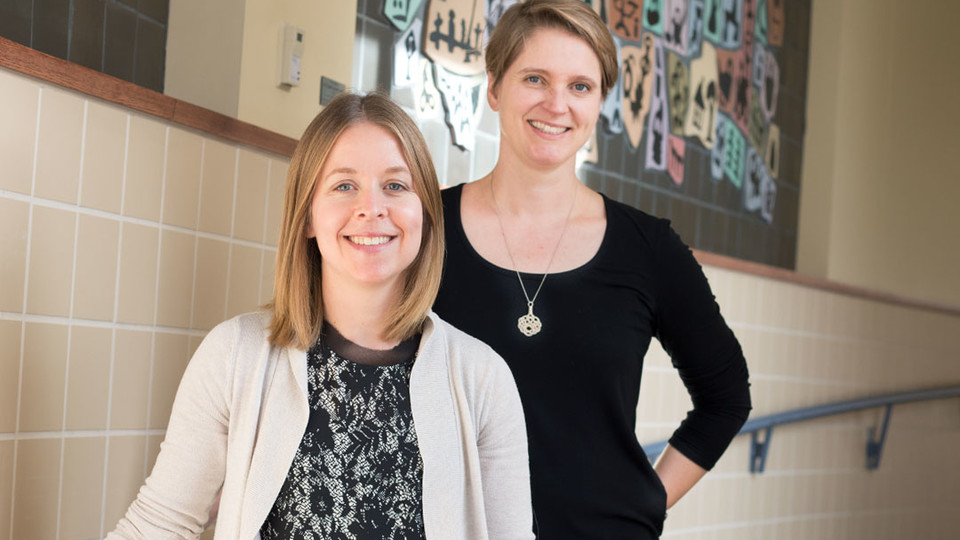 Faculty: Education 
Professor Koziol and her colleagues are deeply examining the accuracy and reliability of approaches designed to monitor standards developed through the Measuring Early Learning Quality and Outcomes initiative. Their plan is to determine if the tools are truly measuring what they are intended to measure. Data has been gathered across the globe, and the findings suggest that children learn differently across space, which means that measurements must also vary. University of Nebraska at Lincoln is a wonderful school with researchers and professors determined to make a difference in their immediate community and the larger world. It is great to see what this school can do!
---
Suggested Articles in University of Nebraska - Lincoln