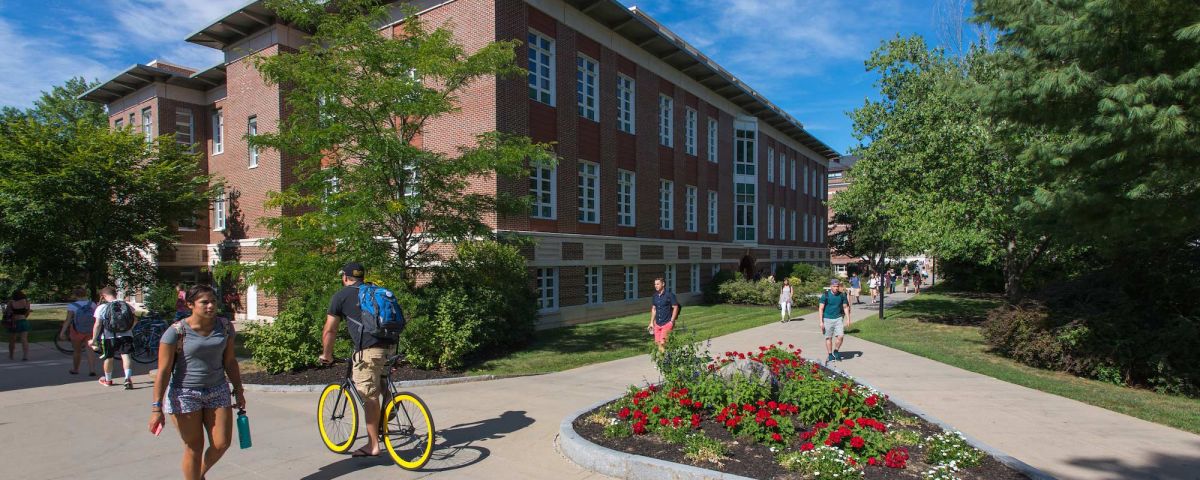 Starting college away from home surrounded by people who are completely unfamiliar to you can be terribly nerve-wracking. Fortunately, at the University of New Hampshire, there are so many ways to get involved on campus, in your residence halls, and in class. As a new Wildcat, use these resources wisely so that you can make the most out of your time during your first year on campus! Here are a few things you can do to get involved at UNH.
Attend the socials your RA plans. 
Believe it or not, you are NOT too cool to get out of your room for an hour and swing by the weekly social your RA plans for your floor. This is a perfect opportunity to meet the people who live around you and develop a close bond with your RA. By reaching out to people, you can develop great new friendships that can potentially get you through the school year. Better yet, you could possibly develop a close friendship with your RA, which can be a great thing for more reasons than one.
2. Attend U-Day and sign up for student orgs. 
Some of the best ways to meet great friends are by joining student organizations and meeting people with the same interests as you. UNH is kind enough to organize a day specifically for student orgs to get the word out about their club and to advertise it to new wildcats and returning ones. Sign up for at least 2-3 clubs at U-day and do not be afraid to branch out. You never know if you could meet your best friend in that club you're hesitant to join!
3. Talk to people in your classes. 
The academic aspect of UNH will become so much more enjoyable and manageable if you make an effort to befriend a few of your classmates. You will look forward to going to class so much more if you know you will have someone to chat with, work with, and get help from if you need it. Who knows, your new best friend could be the person that sits next to you in English 401.
This list only being a few ways to get involved on campus, UNH offers endless opportunities to be able to meet new people and do things you enjoy during your four years on campus. Venture out into Wildcat Country and learn about everything the campus has to offer for you!
---
---
Related Articles