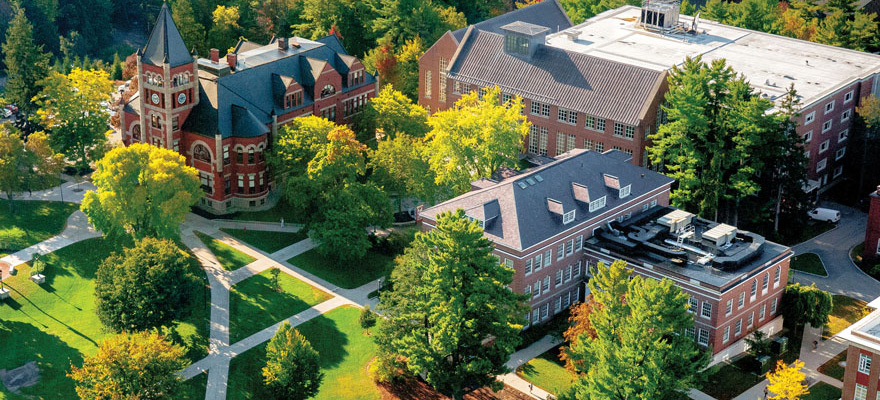 One of the greatest things about the University of New Hampshire is the amount of beautiful spots students can go for studying. Here are the top 3 study spots on the UNH campus that every student should know about.
The Dimond Library 
An obvious option, but definitely a great one. With all of your resources in one spot, the library located right in the heart of the UNH campus is the perfect spot for long hours of studying. With multiple quiet areas, computer and printer access, and tons of places to grab a snack or some coffee (including Starbucks!) the Dimond Library is a great place to go when you want to focus and get some studying done!
2. Under a tree on T-Hall Lawn. 
This may be a better option for students who prefer to have some background noise while studying. T-Hall lawn is a relaxing area to get some fresh air while also getting some studying done or even some homework. If you are a person who finds comfort in listening to the busyness of Main St. on a sunny afternoon here at UNH, T-Hall lawn can be your new studying location!
3. Choose a patio chair! 
A great thing about the UNH campus is all the patio chairs placed all over campus! Choose one, take out your laptop or notes, relax and get some studying done. There are usually chairs outside of most residence halls so no one will have to walk too far to get to this study place. For the student who enjoys being outside– but maybe not the sound of Main St.
---
---
Related Articles