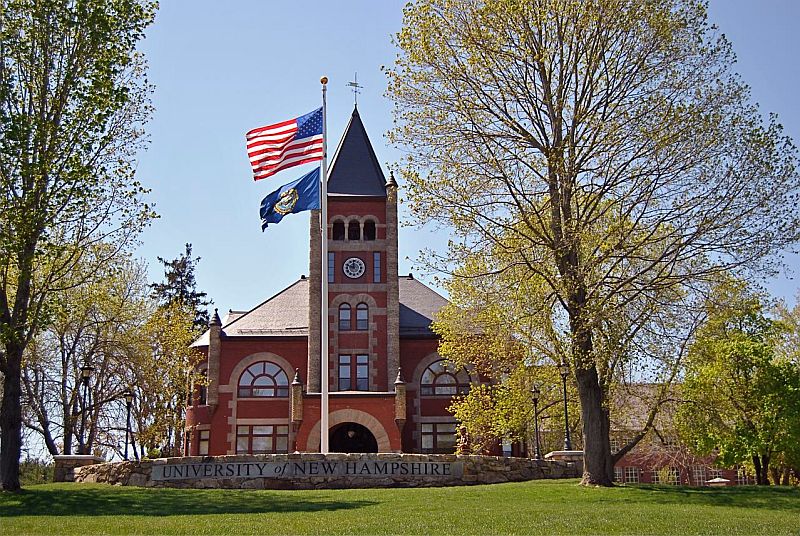 Although the University of New Hampshire is full of fun clubs and events, and the social scene is strong, we all as students have academic obligations as well. So, you may be wondering: where on this beautiful campus can I find a quiet place to study? Well, look no further!
1. T-Hall Lawn
Take advantage of the green while it's still warm outside-it's a great place to focus on your studies while enjoying the lovely views of UNH campus.
2. Dimond Library
The Dimond Library is open until 2am most nights so even when you need to cram, you'll be able to access numerous quiet study rooms, as well as group-work rooms and Zeke's Café (which serves Starbucks!) for more social studying. Printing, scanning, technical support, the writing center, and many other resources can also be found in this beautiful facility, so definitely take advantage!
3. Outside Murkland Hall
Right out front of the Murkland Hall (and the Dimond Library) are multiple benches and green area for more outside areas to study in. If you're a fan of people-watching breaks, this place is perfect for you!
4. Resident Hall Lounges
Each resident hall will have a lounge on each floor. Some of them have quiet hours or even specified "study areas" for relaxed and focused working spaces. If you don't want to travel far to study, and your roommate is driving you crazy make sure to hit up those lounges!
5. The Freedom Café
Located on Mill Road, Located on Mill Road (only a 6-minute walk from Main Street), the Freedom Café creates the perfect relaxing vibe for those who want to get away from campus for a bit to do some studying. Be sure to order a coffee or tea all proceeds are donated to causes which work to end human trafficking.
6. The Union Court
The Union Court is located in the MUB on UNH campus, which is the center of all student activity. When you don't want all the hustle and bustle of the campus dining halls, but still want something to eat while you study, the Union Court is a great place to go. The store takes Dining Dollars and Cat's Cache so it's easy to afford something you like.
---
---
Related Articles