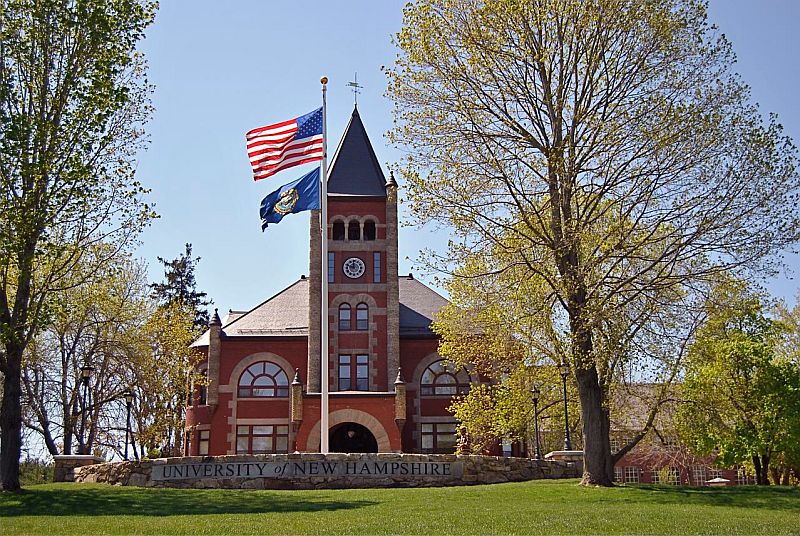 Entering UNH your freshmen year can be very overwhelming and stressful. Being able to balance a social life, household (or dorm) responsibilities, and academics can be challenging. Throughout your freshmen year, you will quickly learn how important time management is. Here are a few tips to guide you during the stressful first year of college.
Plan your days out
What many students find beneficial throughout their freshman year in college is having a plan. Be mindful of the amount of time you will have for everything that needs to be completed that day. Allow yourself a significant time to complete assignments. However also make sure you have enough time to socialize, eat, do laundry, etc. With UNH being such a widespread campus, this is especially important. Classes and buildings you need to get to may be farther apart. It is important to take this into consideration as well. Be sure to check in with yourself and make sure you are following your plan throughout the day. This will assure that you're completing all of your tasks, and being productive all day.
Prioritize
If you have an important exam coming up and you're spending all of your time napping or out with friends, this can potentially hurt your grades and take you down the wrong road during your first year. Make sure that you remind yourself of why you are attending UNH and be aware of the more important things. Knowing the material on an important exam can put you ahead in your academics, whereas going to a party with friends may not. Learning how to prioritize will help you get things done more efficiently, and keep you focused and driven throughout your first year.
Sleep is important too
Although you may feel like there is not enough time in the day to complete everything on your list of tasks, sleep is one of the most important things to make time for during your first year of college. Your body is adjusting to a new living environment and schedule. Lack of sleep can easily push you to be easily distracted and less motivated. Make sure that you are getting enough sleep at night. This way, you are able to perform well in classes, and be more awake and involved during social activities with friends.
Take care of yourself
It is statistically proven that self esteem plummets during the first semester of a students college career. Naturally, with your self esteem goes your motivation and concern about doing well. Be sure that you are taking care of yourself throughout your first year in college. It is extremely important that you feel up to getting things done and doing well during the year before you even think about how to manage your time. To avoid stress, anxiety and depression that can come with the first year of college, make sure you are taking the time to take care of yourself. Luckily, UNH has many resources for students to do so. With counselors available all the time, to the health and wellness building filled with experts, there are plenty of ways you can assure that you will have a successful year at UNH, and have the right mindset to complete things in a timely manner.
College can be challenging for everyone. However, with the right tools and attitudes, your first year has the potential to be great. Make sure you plan your days out, prioritize your list of "to-dos", and above all take care of yourself. With the right time management skills, you will be able to succeed and excel at the University of New Hampshire.
---
---
Related Articles