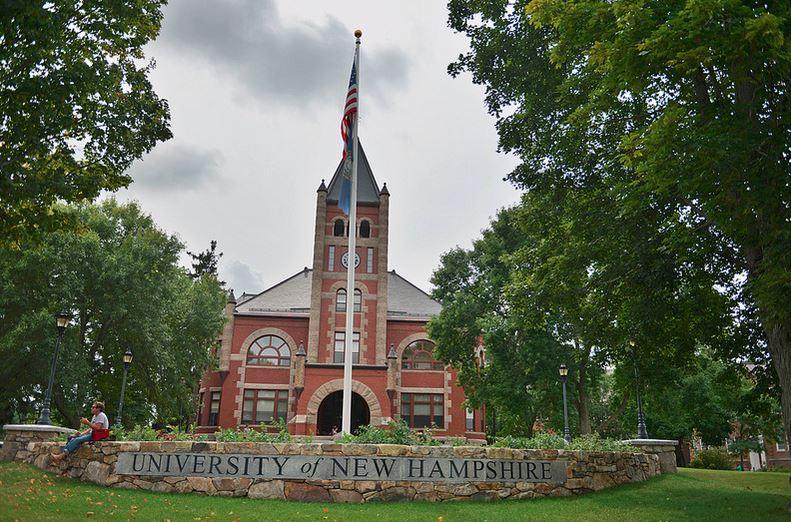 Because we are human, we all like to be aware of what is coming our way in the future at University of New Hampshire. With no prior experience, college can be one of the scariest transitions of a persons life. Fortunately, most people go through it, and are able to supply advice to incoming first year students. If you are planning on attending the University of New Hampshire, you're in luck! Here are some things to expect during your first year as a wildcat.
Homesickness
There is no denying that everyone goes through the homesick stage during their first few weeks of college. Know that this will pass, and eventually you will adjust to not being at home. For the time being, try to keep yourself distracted during the beginning of your year and take your time adjusting. Calling home and checking in once in a while can also bring comfort to you during your first few weeks. Do not be afraid to keep in touch with home, but be sure you're also socializing with people here at UNH.
Stress and Anxiety
If you sit back and think about it, being a freshman in college means having a countless number of changes and responsibilities thrown at you at once. With academics, making friends, adjusting to dorm life, and everything else that comes with college, feeling stressed is completely normal and will happen. Learn that it is okay to take breaks from work at times, and be sure to take deep breaths. It may also be helpful to establish a safe and healthy way to relieve stress during your time at school. Turn to this whenever things feel like they are getting to be too much.

Lots of new friends!
With UNH being such a large community, there are so many people with so many different backgrounds on campus that you could potentially become friends with. Be sure to participate in social events within your hall or elsewhere on campus. Attend U-day, and get involved in clubs and student orgs. College is a time where you form lifelong bonds with people that you meet. Make the most of your freshmen year by keeping an open mind and reaching out to meet people as much as you can!
Lots of school work. 
The rumors are unfortunately true; you are assigned a lot more work in college than you were in high school. The good news is, you have so much more time to get your work done in a timely manner. Although due dates get hectic, you are not required to sit in a classroom for seven hours a day in college. Use your breaks in between classes wisely when you arrive at UNH. If you plan accordingly, you could potentially finish homework during the day, so you can have nights to yourself. Stay on top of your assignments and be sure to make an effort not to hand anything in late. That rumor is also true; professors do not like receiving (or accepting) late work.
Uncomfortable experiences.
It is inevitable that you will experience something in college that may make you uncomfortable. Whether it be something big or small, do not be afraid to reach out and talk to someone. One of the great things about UNH is that there are so many resources available on campus to help students, and you are surrounded by so many people who genuinely care. If something makes you uncomfortable, reach out and let someone know. This university is so great because they make such a big effort to help people have the best experience possible. Reach out!

Lots of fun.
Although college can be scary and stressful, your first year at UNH will be a lot of fun. Keeping a positive attitude and remembering why you are here will be the key to a successful fresh man year. Attend sports events, get involved on campus, and work hard in classes. In no time, UNH will feel like home to you, and you will be wishing you had more time as a Wildcat.
---
---
Related Articles