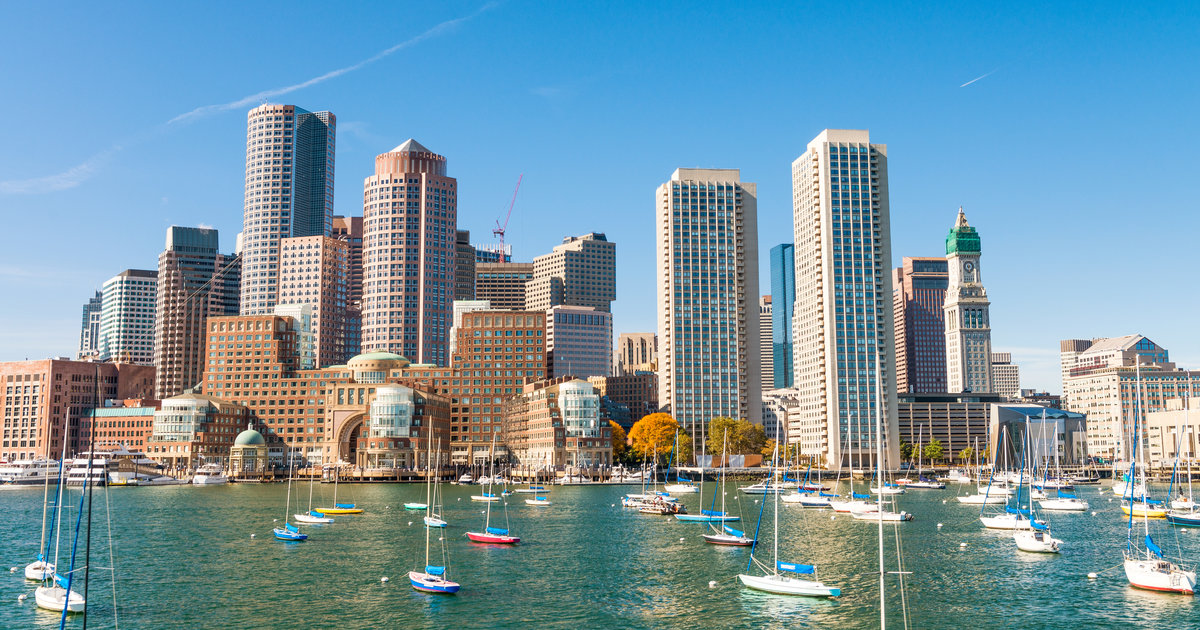 So you're a UNH student, which means you are in one of the most beautiful states in the country! New Hampshire has so much to offer, and UNH is so conveniently placed that it is easy to travel just about anywhere in the state. Here are the top 5 places to travel during your time at UNH.
Portsmouth, NH.
One of the closest tourist towns to see before you become a UNH alumni is Portsmouth, NH. Located about 20 minutes away from campus, days spent in Portsmouth are relaxing and fun for your whole group of friends. Spend a nice day by the water, find tasty restaurants and browse gift shops all along the streets of downtown Portsmouth. Luckily, the Wildcat Transit bus takes you right into Portsmouth as well, so if your car is not on campus, it is no problem.

2. Hampton Beach, NH.
Although this may have to be in the earlier months of the school year, a second place that is a must see for UNH students is Hampton Beach. With a gorgeous view and a long boardwalk, a day spent here will be a memorable one. Buy some Hampton Beach gear, and get some sun on the beach or enjoy the relaxing sound of the waves. Overall, Hampton Beach would be a great getaway trip for college students to take over the weekend.

3. The White Mountains.
Despite the White Mountains being about an hour away, this trip is definitely worth it! There are so many beautiful things to see, and so many other tourist attractions to come by in the White Mountains of New Hampshire! Get a group of friends together and make a weekend trip up to northern NH! It can easily become a guaranteed stress reliever, and a beautiful experience for everyone that decides to tag along!
4. Boston, MA.
Although Boston is not located in NH, it is a convenient trip to take for UNH students. With the train station being right on campus, a trip to Boston would only take about an hour. If you're a person who loves the city and needs to get away from the little town of Durham for the day or even for the weekend, Boston is the place to go! Good food, good shopping, and a definite change of scenery for UNH students.
5. Visit a friends hometown.
Even though this is also not a location in NH, it may be interesting to see someone else's hometown for the weekend. Do you have a close friend that is going home this weekend? Maybe it would be fun to tag along with them and see what life is like outside of your hometown and UNH. College is all about experiencing new things and meeting new people. Why not experience new places with some of the great friends you have made?

Being a college student, there is more opportunity to travel now than every before. Take advantages of your resources here at UNH and make the most of your time here. There are so many beautiful things to see, whether they are in NH or not. You have the access to them during your time as a wildcat. Make the most of your time and have the best 4 years of your life!
---
---
Related Articles