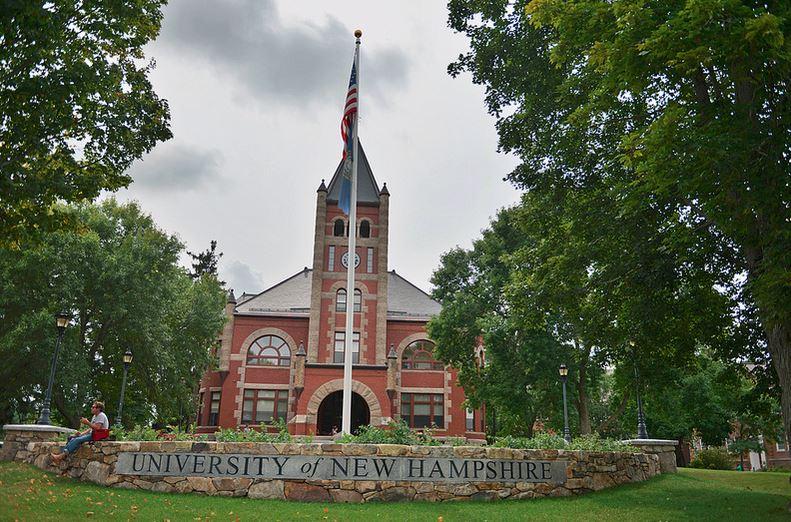 As a UNH student, there are many things that you will understand that people who attend other universities just won't. Here are 10 things you will only understand if you go to the University of New Hampshire.
1.Rubbing the Wildcats nose.
If you go to the University of New Hampshire, you will understand the significance of the nose of the wildcat statue. Every single person that is enrolled at the University of New Hampshire as rubbed the Wildcats nose at least once, and understands what it means and how important it is to a UNH student.
2. Late night at Philly.
One of the beautiful things about UNH is its late night dining option at Philbrook dining hall. If you go to UNH, you will understand why this is so amazing, and you will pray that they are serving french toast sticks the night that you go for some late night dinner. 
3. The obsession with DHOP.
If you are not a UNH student, you will not understand that DHOP may be the best pizza one has ever tasted. DHOP becomes part of the normal routine for many UNH students, and you will only fully understand how great the food really is at DHOP if you are a UNH student. 
4. The urge to wear all things UNH.
So many students at the University of New Hampshire love to wear school apparel and show off that they attend UNH. You will walk into the bookstore at the MUB and immediately want to buy everything in sight. Attending UNH means having an overwhelming amount of pride in your school, and every student is dying to show it off through the UNH apparel sold. 
5. The UNH slang.
Philly, Willy, the MUB, T-Hall, The Whitt, HoCo, etc. are all under the category of UNH slang. Students that attend the University of New Hampshire will quickly learn these terms and what they mean, but if you try to tell a non-student to meet you at the MUB, they will look at you like you're crazy. 
6. Spring is here– sprawl out on T-Hall lawn. 
Everyone at the University of New Hampshire knows that as soon as the colder weather comes to an end, there will be tons of UNH students soaking up the sun on T-Hall lawn in between classes. There is something oddly relaxing about laying out on the grass in front of the flag and beautiful Thompson Hall with your laptop after a long hard winter. 
7. The rowdiness of hockey games. 
No one takes hockey as seriously as the Wildcats do here at UNH. You will not understand how much fun a UNH hockey game is until you are a student yourself. Learning all of the chants and supporting your school along with your fellow wildcats is a feeling only UNH students will understand. 
8. The unbelievable leg muscles you have developed. 
Lets face it, the amount of walking any UNH student does to get to class is outrageous. Compared to smaller campuses all around the U.S, a 5 minute walk is considered fairly close. Some students have to walk 20 minutes to get to their classes. We won't even discuss library hill and when it begins to get colder, and better yet– when there is snow on the ground. 
9. How much fun snow days are. 
UNH students take their snow days very seriously. Since most of the school year is chilly and snowy here in New Hampshire, students prepare for lots of snow and make the most out of their free days. No school and lots of snow? UNH students know that this is the time to grab a friend and your sled and pick one of the many hills on campus. There's no day like a snow day to have lots of fun with your fellow Wildcats! 
10. How great it is to live in Wildcat Country. 
For every UNH student, there is nothing better than telling people you go to the University of New Hampshire and live in Wildcat Country. Every student takes great pride in their school, and every student will be sad to say goodbye after four great years.
There are so many great things that UNH has to offer, and so many things you will learn about UNH during your four years as a student here. Experience all you can and make the most out of your time here at the University of New Hampshire.
---
---
Related Articles