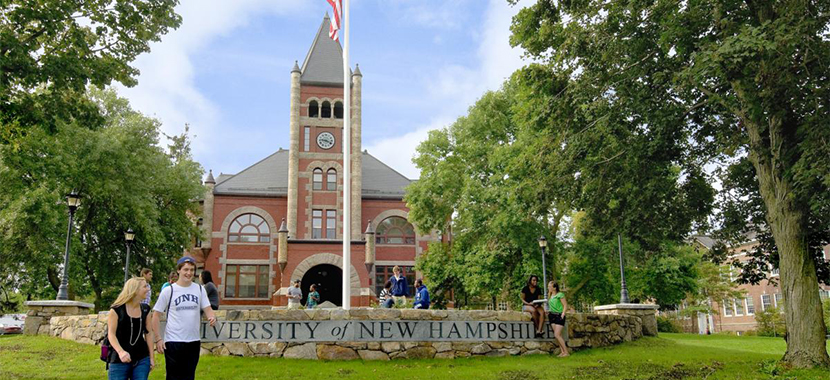 At the University of New Hampshire, every undergraduate student is required to take a quantitative reasoning course. With that said, every student must receive a math credit to graduate at the end of their four years. Calculus is one of many math courses you can take to receive this credit. Although challenging, this course may be the right choice for you if you excel in algebra and pre-calculus material. Here are some tips and tricks to getting through Calc 1 at UNH.
1. Do not fall behind.
MATH 425 is a fast paced class due to all the material that needs to be covered within the course of the semester. There is a lot to learn at one time during a lot of points within the class, and it is important that you pay attention, attend class regularly, and stay on top of assignments. Once a student falls behind in Calculus, it is extremely hard to catch up.
2. Do not expect to be perfect at Calculus. 
There are many students who have been great math learners in the past who have struggled in Calculus. No calc course is an easy one, and it is okay if you do not understand the material right away. Be patient with yourself and do what you need to do to feel confident in the material you're learning.
3. Ask for help.
Due to the fact that professors have to teach rather quickly during the semester to fit all of the material in, it is very easy for students to get lost in the information and not retain all that is necessary. Professors have office hours to provide help to students who are not understanding the material as well. Take advantage of the time your professor opens their door to review material that may have confused you in class.
4. Study study study!
Even if you are a student who has learned naturally and has not had to put much time into studying in the past, do not be surprised if you have to study for calculus. It is a hard subject and requires time and effort.
5. Spend enough time on all of the material. 
Most, if not all of the things you learn in calculus will be slightly (or very) confusing. Make sure you are taking enough time out of your day to assure that you really understand what you're learning, and would be able to get a good grade on an exam.
Overall, calculus 1 is not an easy course to get through. However, with some hard work and dedication, any student will be able to pass and excel in MATH 425!
---
---
Related Articles