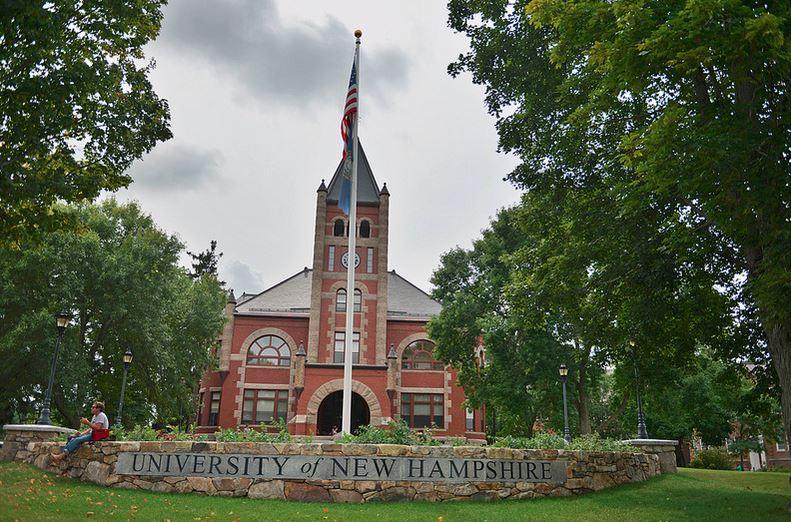 No matter how much research an incoming freshmen does about their new college, no one really will know what it is all about until they arrive on campus and spend some time there. At the University of New Hampshire, there are many things that freshmen may not know until they spend their first week or two here. Here are 5 things people don't tell you about UNH.
1. Late night at Philly will get you through your semesters. 
If you're lucky enough to live near the Philbrook dining hall during at least one of your years here, you will know that late night is your savior when it comes to long nights of homework and studying. There will be many times that you sit down to get some homework done and look at the time hours later and realize you didn't get to have dinner. Luckily, Philly is open until 11pm and will have dinner for everyone cramming.
2. Wearing UNH apparel is completely normal, and you won't stick out. 
UNH is filled with school spirit among all years of students. A lot of people may tell you that wearing your UNH sweatshirt will make you stick out as the freshmen, but the truth is that seniors wear UNH apparel too. It's comfy and there is nothing wrong with having school pride!
3. No one is paying that much attention to you.
Do not worry about being judged in college. As opposed to high school, everyone at UNH is so wrapped up in their own stress and schoolwork that there really isn't any time to be judgmental towards anyone else. That is the beauty of college. So you want to wear PJ's to class? You will not be the only one.
4. You will miss home, no matter how much you wanted to get away before.
Although UNH does a good job of providing a homey feeling for the students, it is inevitable that you will miss home a lot during your first year. This is completely normal and you are not the only one that is desperate for a long weekend or a vacation so that you can go home and shower in the comfort of your own home. You will make a lot of friends, be involved in the campus, and be very busy with schoolwork and you will still miss home. It's natural.
5. Wildcat country is amazing to be apart of. 
An indescribable feeling that freshmen need to experience themselves is going to a sporting event and being apart of a huge school fanbase. Games are a great experience, and every wildcat should attend at least one before they graduate.
Overall, UNH has a lot of things that freshmen wouldn't know about until they arrive on campus. Get excited for UNH and make the most out of your first year here!
---
---
Related Articles